The South Mugirango member of Parliament, Silvanus Osoro has come out to cleanse his name following his violent act on Monday at Kisii. The legislature, had engaged in a fist fight with his colleague Simba Arati during a burial in Kisii.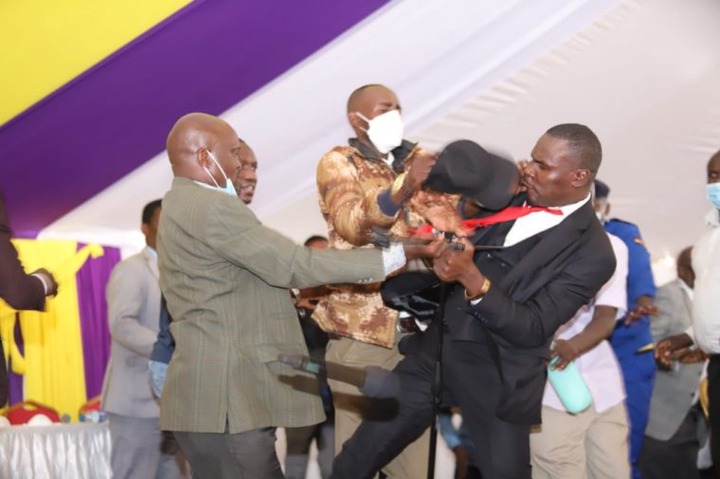 The Kenya National Congress said in an interview at NTV with Salim Swaleh he is very regretfully of his shameful act and asks Kenyans an apology.

In the interview however, he defended himself by saying he had gone to greet his friend but unfortunately found himself in the fight act.
The fist fight exchange was transpired by Arati who had said Kenya had been govonered by only two tribes that is Kikuyus and Kalenjins. He opted for other tribes to rule but this seemed to burn Osoro from inside amd and got involved in the fight.

The forgiveness comes after Kenyans request for the two to be arrested following their acts. Yesterday, as a sign of unity and cohesiveness, Osoro and Arati had shered lunch together in Nairobi.
Content created and supplied by: Ericknewswritter. (via Opera News )