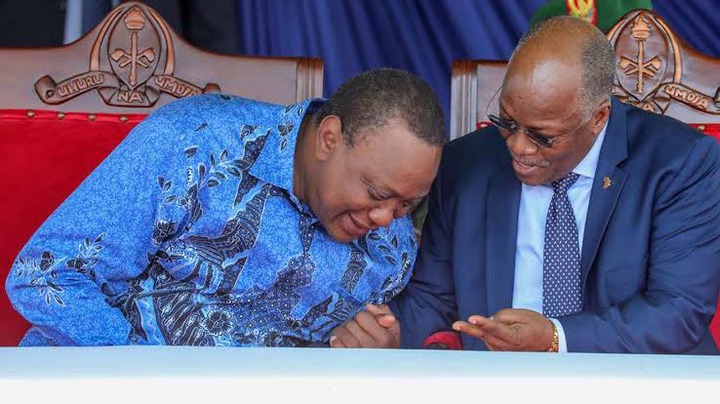 The Tanzania people are now Celebrating after President Magufuli wrote a letter to all his people urging them to start wearing face masks, wash hands, keep social distancing rules in order to stop the first spread of COVID-19.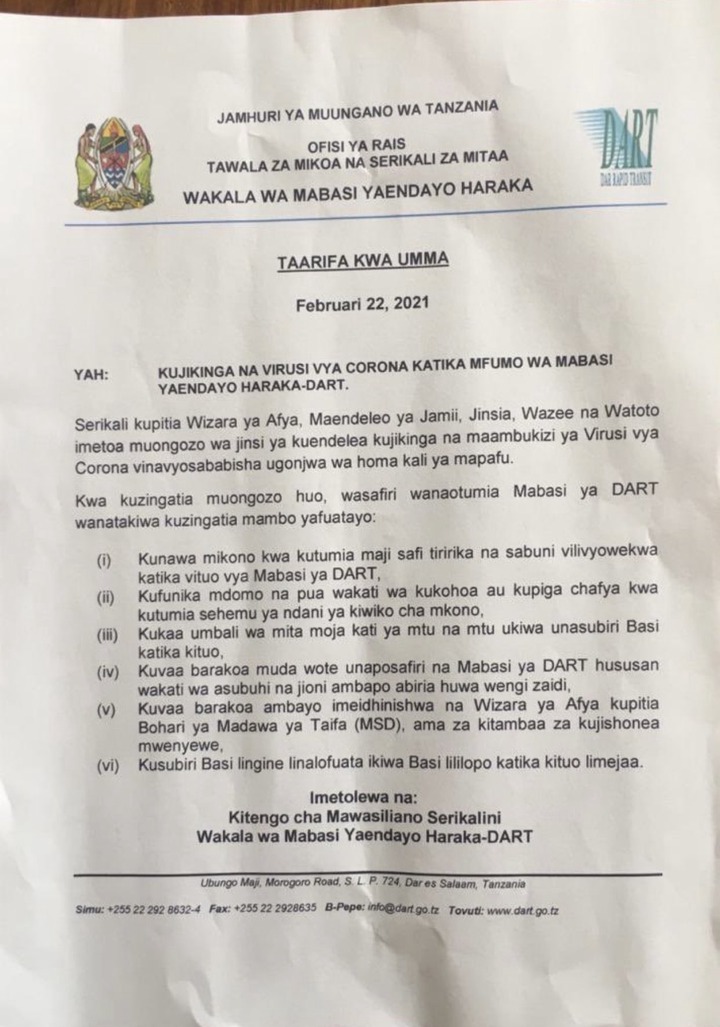 Earlier Magufuli had told his people to visit churches and pray for their creator to rescue them. The people despite doing this, some of them feared to wear on masks.
Information from crucial sources Revealed that the some people were suffering from Covid-19 but they choose to remain quite.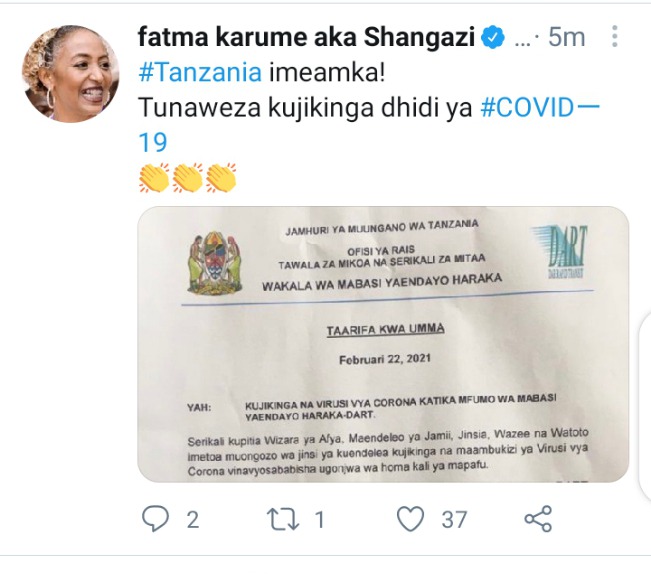 For now the Tanzania people will join the rest of the World to wear on masks so as to spread of this disease.
The virus is said to be dangerous and it can cause death. Some of it is Symptoms include difficult In breathing, high fever and even fatigue.
It is good for everyone to continue following COVID-19 Protocols in order to protect one another.
Content created and supplied by: Skysport254 (via Opera News )