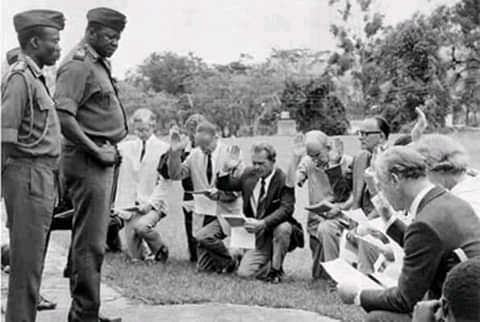 Former Uganda's President Who Made The White's Carry Him And Kneel Down Before Him.(Photos)
Nairobi Kenya, 2nd Fabruary 2021.
Uganda do have a long history of Dictatorship and it's one of the countries in Africa that have always had lots of International issues since their Independence and there was once a president called Dictator Iddi Amin who was very much ruthless but he was overthrown and went into exile.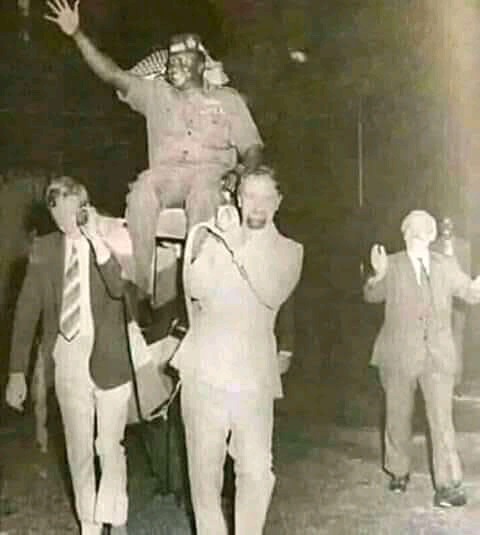 Iddi Amin referred himself as the conqueror of the British Empire and really meant his words and this was a title that was to be used whenever you were addressing him.
To make this into existence, Iddi Amin used to make the white diplomats to kneel down before him and swear an oath of allegiance to him as you can see in the pictures.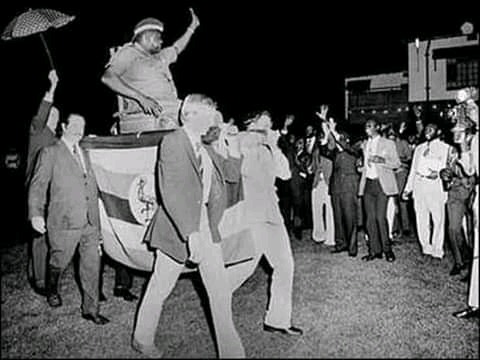 At some points, he used to take some British businessmen in Uganda and make them to carry him high on their shoulders while seated on a chair and this meant that he was the conqueror of the British Empire.
For more information on this and other news making headlines, make sure that you follow me.
Content created and supplied by: JonazKE (via Opera News )