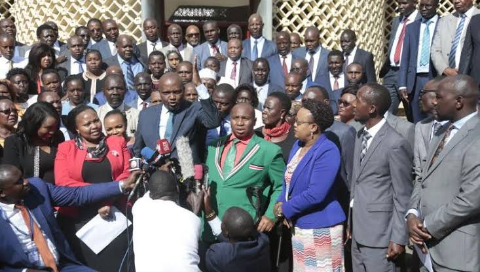 After the deputy president William Ruto met with more than 160 Mps in Karen, the legistlators vowed to stop donating money to their Jubilee party. The leaders said that they couldn't donate to the rulling party yet their voices were not being heard.
And true to their words the legistlators have now written to the national assembly clerk Michael Sialai to allow them to stop their monthly donation. Confirming this to the star newspaper, Sialai said he had received request from more than 100 Mps requesting their allowances not be cut and directed to jubilee party.
This confirms that the DP has now managed to atleast control the national assembly. This means the DP will now be key factor in the state of national politics where it will be a must for the DP to be included at the high table when negotiations are being made. This should be a wake up call to the president who has managed to pull himself away from his deputy William Ruto thus bringing the collusion of power in his party.
Content created and supplied by: Realmuosho (via Opera News )