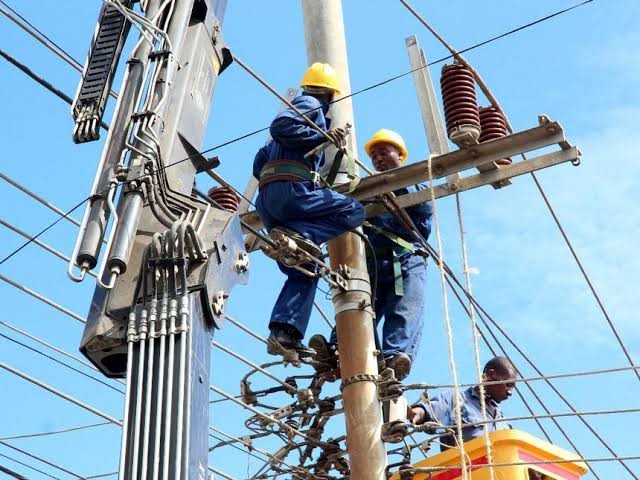 Kenya Power has announced on their official Twitter Account a long electricity outage tomorrow Friday, February 19.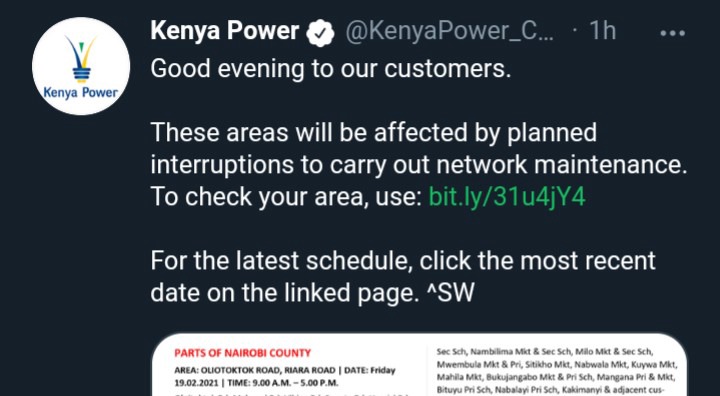 The Kenya Power has set a long power shutdown tomorrow. The outage is expected to affect the people of different parts. The electricity supply interruption is done to allow for the Kenya Power to carry out power system maintenance. KPLC also shutdown the supply of power to do installations, upgrading of power supply systems and also to repair the parts of the national grid that have either been sabotaged or accidentally destroyed. The Kenya Power will cut the electricity supply tomorrow for many hours to do the above activities. The Kenya Power has also been carrying out a search to crack down the power instalation in different areas which has been connected illegally.
The blackout usually affect many people in the areas which are set to experience blackout. People who are affected the most by the blackout include business owners, industries and also manufacturing and processing factories. The outage affect institutions like schools, banks among others. Small scale businesses that fully rely on the Kenya Power for supply of electricity are also affected.
Apart from businesses and industries, electricity is very essential in homes where power is used for domestic purposes such as lighting, powering electronics among many other uses. Electricity is also quite essential in agriculture where it is used to operate machines, equipment like water pumps. During blackouts all these activities are usually affected. This therefore means that blackouts usually affect every single person.
Whenever Kenya Power has scheduled an outage, every person in the scheduled area gets affected. It is therefore necessary to get notified whenever the power company has set a blackout. KPLC has an elaborate communication systems and therefore the company makes the blackout notice readily available to the public. 
The set blackout will affect the residents of the areas listed below: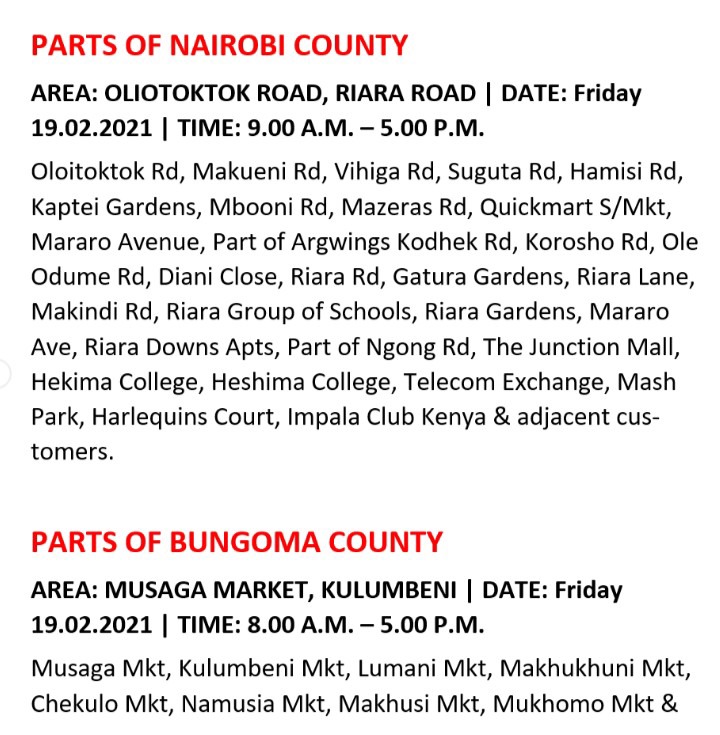 Content created and supplied by: KenyaPower (via Opera News )