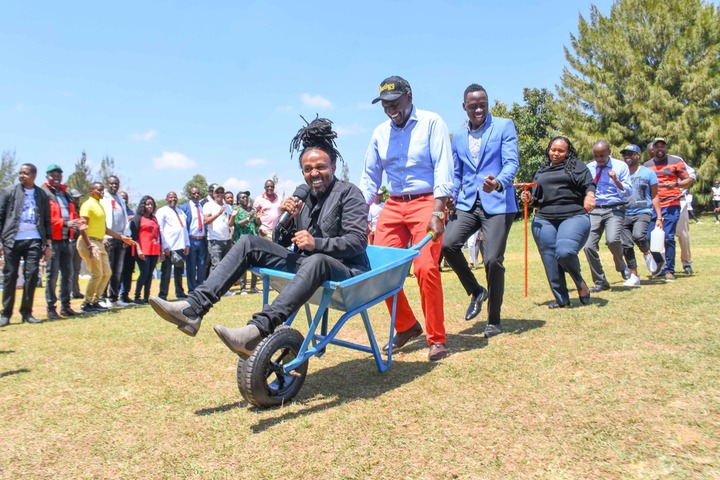 Deputy president William Ruto has emerged over the last few years where he has intensified his ambitions to succeed president Uhuru Kenyatta once his term expires in 2022.
However, the deputy president has kick-started a political storm in the country over his unique method of empowerment. Ruto has been targeting youths and other organized self help groups and donating to them an assortment of equipment like wheelbarrows.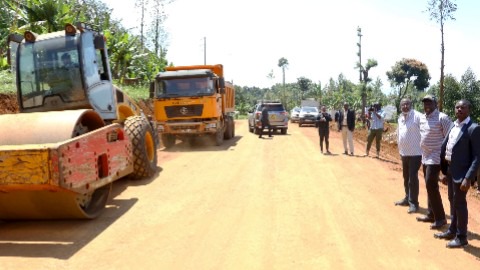 He has also been donating motorcycles, sewing machines, car wash machines among others. However, today Ruto seems to have taken a short break from this strategy.
He has inspected a road project in Meru county and afterwards said the Government is accelerating efforts to improve the country's road network as a means of economic empowerment.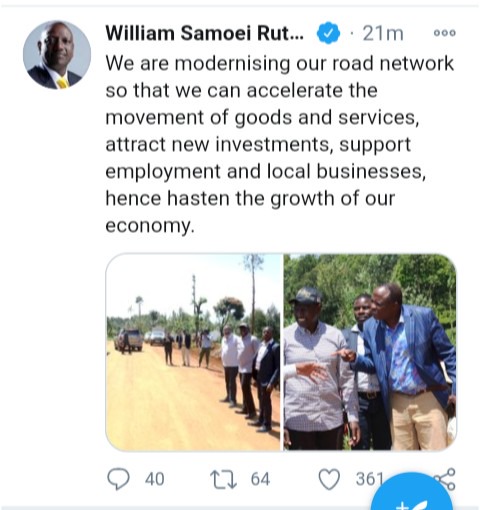 With the country's second in command taking a brief departure from his usual donations of wheelbarrows and other equipment, kenyans have taken to social media to congratulate him for that.
Wanjuki: This is way better than wheelbarrows DP. The jubilee manifesto was pretty good, implementing ndio imewakula chenga kabisa, plus too much was stolen.
Edmond: That's development there,mambo ya wheelbarrow hapo kidogo Mr.DP ulikuwa umepotea, welcome back.
Soguum: This is what is required for economic empowerment so even if you don't become president in 2022, people will still get economic benefits, but wheelbarrow a. D mkokotenis will die with your failure to be president or immediately you have used people's poverty to ascend to power.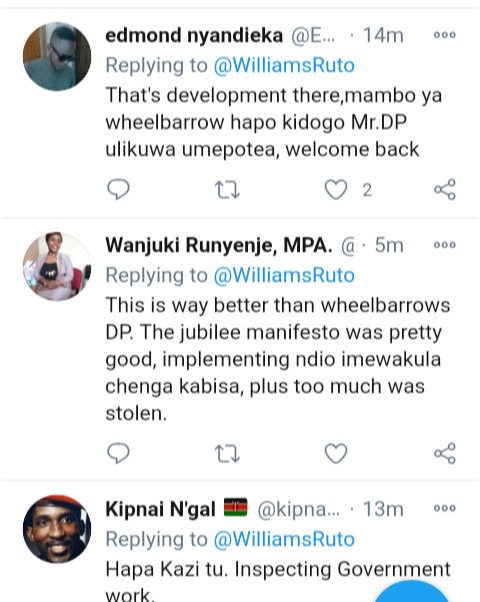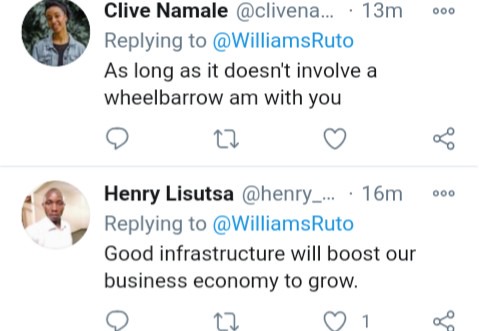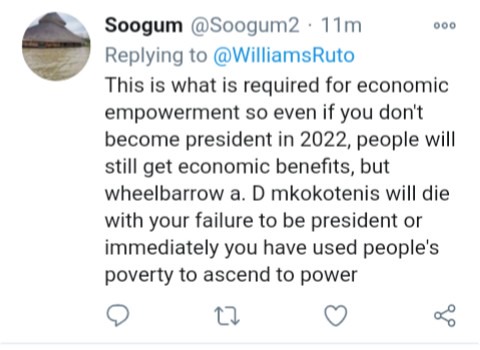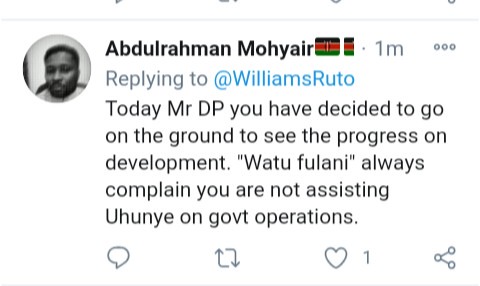 Content created and supplied by: Pufu (via Opera News )