African is one of the most blessed continents in the world. We have a lot of talents and innovations in Africa. The Most recent on is how a young man from Ghana build a floating bicycle.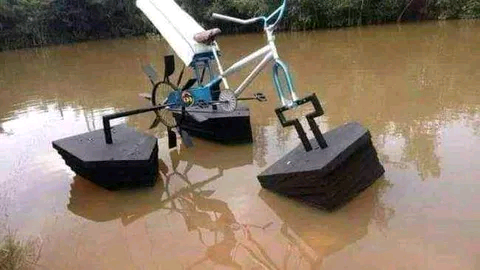 The young student from the Takoradi Technically University in Ghana was seen tasting his innovation in one of the rivers. He said he built this bicycle to help children who are leaving around the volta region to cross the river. This region is well for flooding during the rainy season.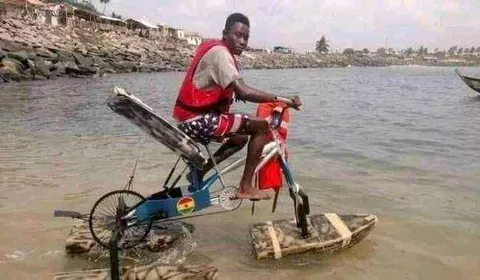 The Government should jump in and supper this student ( Frank Darko) to produce more of this bicycles for families leaving around that area. The material required are locally available and at cheap price. With the help of the Government this can be a good job employment to the youths around there.
This innovation created a lot of reactions online when people saw he taste it. Checkout some of the reactions below.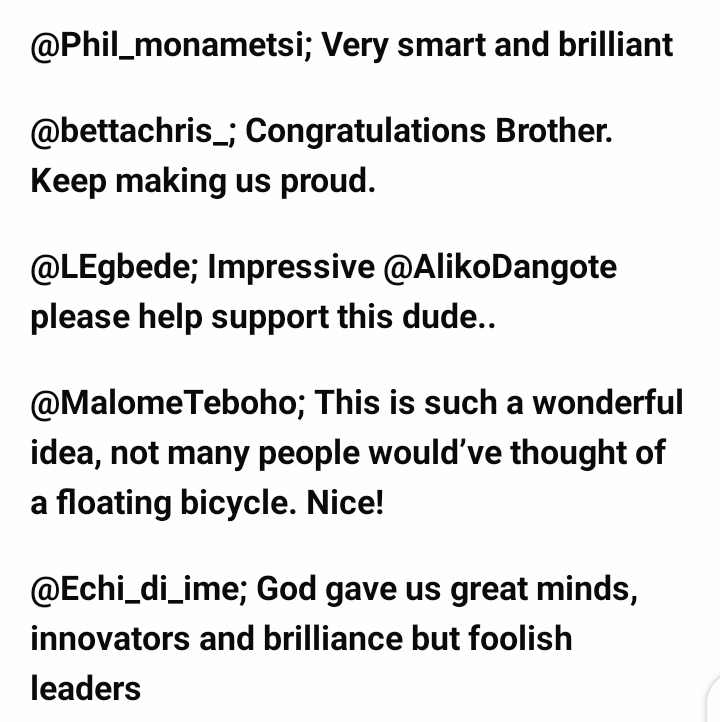 Content created and supplied by: Psilah (via Opera News )