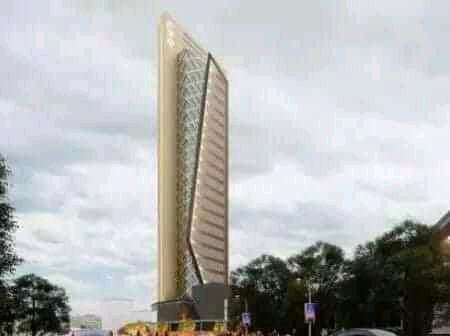 G47 Ugatuzi Tower is an upcoming tower in Hurlingham Nairobi whose construction was officially launched by his Excellency Uhuru Kenyatta (the current sitting president of Kenya) last year, he was accompanied by the deputy president Dr. Ruto, more than 5 Cabinet Secretaries and 15 governors including the governor of Kakamega Oparanya.
The tower is going to be one of the tallest buildings in Kenya with 50 floors and more than 200 meters high, it is expected to cost the government 50 million US dollars which is equal to 5 billion Kenyan shillings upon completion, it's construction is going to take two good years.
Upon completion it is going to host offices of the 47 county governments in Kenya, a devolution museum which is going to be named after Uhuru Kenyatta and liaison offices meaning all matters concerning devolution will be addressed in the tower, and also it is going to be a landmark representing devolution.
Content created and supplied by: Kevin.d (via Opera News )