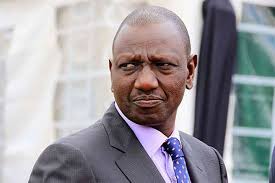 On Tuesday morning the Standard Newspaper carried an article on plans by the ruling party to have the deputy president William Ruto impeached. This could be an uphill task since this requires more than just numbers in parliament to carry out his impeachment. Below are grounds on which a Deputy President can be impeached in Kenya:
Gross Misconduct
Although the constitution does not elaborate the level of gross and misconduct a Deputy President can engage on to warrant his removal from office, it is one ground that the constitution records.
Physical or mental incapacity to carry out his official task
When a deputy president is proven to be mentally unstable, then he will automatically loses his position according to the constitution.
Proven crimes under national or international law.
Once the international courts have communicated that a sitting Deputy President has committed crimes under the international law, he automatically loses his seat.
Another way in which the deputy President might lose hi seat is when an impeachment is carried out to the president. This means the two will vacate office after the speaker pronounces that the seat has been declared vacant following an impeachment.
Content created and supplied by: Trueboy_NyakokoTV (via Opera News )