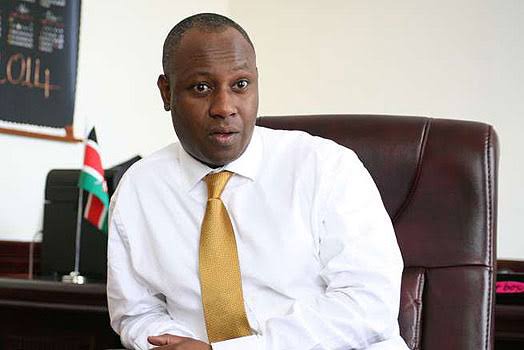 Photo: Jonathan Mueke (Source/Courtesy)
Former Nairobi Deputy Governor Jonathan Mueke responded to the Government Spokesman retired Colonel Cyrus Oguna. Oguna through his official Twitter account urged Kenyans to stop complaining about High Taxes.
"A Government that has taken it's time to understand the needs of its Citizens would never make such reckless utterances." Jonathan Mueke wrote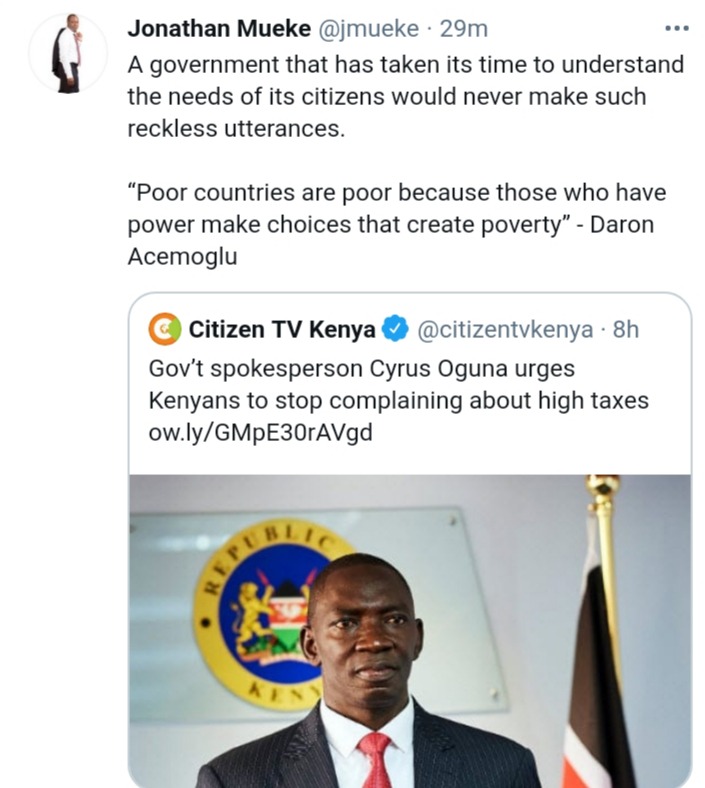 He even went ahead giving examples of other Western Countries which were imposing High Taxes to their Citizens, and they have never complained. But one key point that Cyrus Oguna forgets, is that those are developed and they use their resources to improve the lives of their people. But not keeping the money for themselves.
Kenya as a Government has debt of Ksh 6.8Trillion. Meaning each Citizen has to pay Ksh 139,000 for the debt to be completed. The question is, how has the Loan that President Uhuru Kenyatta has been borrowing from the World bank and other Western countries benefited us.
Now, the cost of fuel has increased by Ksh 7 for each litre. As we always if the cost increases, then the cost of every item will also rise up.
Content created and supplied by: IddAbia (via Opera News )