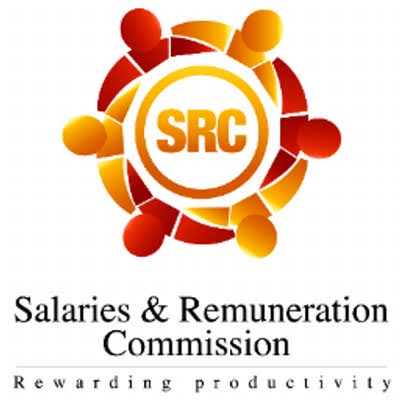 The above commission has lost its saltiness when it came out clear to implement the 2M car grants for Members of the County Assemblies (MCAs) a few days after the president promised MCAs at Sagana meeting to popularize the BBI in Mt. Kenya region, which was echoed by Raila Odinga in Siaya almost the same day. 
The strike by Health workers in all the counties is now getting to its 4th month. Non has received salaries from November,2020 and there's no sign of resolving the stalemate due to what governors say it's lack of money. 
What SRC is implementing for MCAs is 4Billion Ksh, and what Health workers are asking is 2Billion once-off payment including cost for PPEs during this Pandemic. Between MCAs and Health Workers, who should be given priority? Who offers essential services? Who are the frontline soldiers during this Pandemic? What's really happening here? Has the government lost control of its service to the public? To the people, the greater majority of Kenyans, the majority of the tax payers?
Teachers were also pushing the government to honor and pay them what was agreed in 2017 between TSC and KNUT. TSC is saying no money to implement the MOU. MPs yesterday were shouting at the treasury to release CDF money for they claim they have only received 10% of their total budgetary allocation for the current financial year ending June,2021. 
My question is: 
   1. Where is the money collected as tax? NB: Tax was doubled beginning 1st February,2021. 
  2. Where has the money to give MCAs car grants come from immediately? 
  3. Are we, the tax payers, the harvesting farm for politicians? 
  4. Does Corona exist in Kenya? If yes, who has controlled it to maintain a 5% infection rate from December,2020 to date, yet Health workers are on strike from November to date in all counties? Who's taking samples and from where? 
We must be told the truth, this lies should stop, otherwise Kenyans are learning something they never knew their governments could be doing to them.
Content created and supplied by: MissRova (via Opera News )