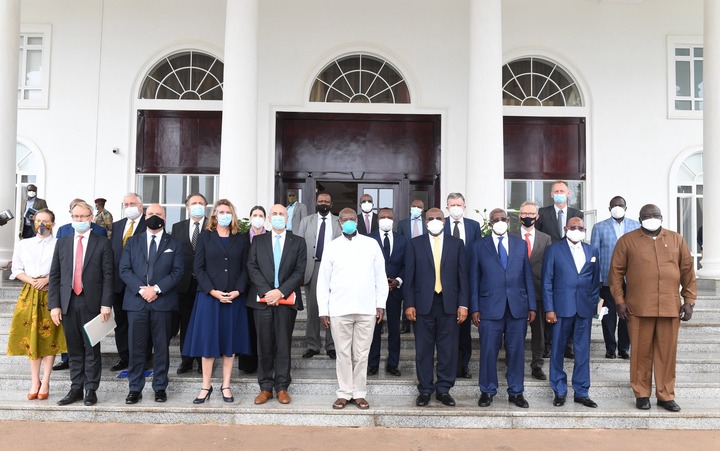 President Yoweri Kaguta Museveni has of today met the European Union delegation in Uganda where they discussed a lot of issues affecting the country among them security.
According to the sources familiar with the meeting, the duo discussed matters on how to strengthen the political relationship with other parties within the country and how to make the nation propel forward. Museveni further asked the union to always consult the Ugandan government on matters of securities in Uganda.
This comes barely weeks after the delegation met with the National Unity Platform party leader Robert Kyagulanyi who is the chief opposition currently in Uganda. During that meeting, the union requested Kyagulanyi to always use legal means to consult his issues.
It was also rumoured that the main intent of the union was to cool the political tension in Uganda that has been witnessed after the bitter 2021 General Elections.
The union has assured president Museveni that they will continue supporting development programmes in the country.

The move has ignited a lot of reactions from Ugandan citizens with many congratulating incumbent Museveni for taking such a "darling" step.
Content created and supplied by: Kenya-Best_TV (via Opera News )