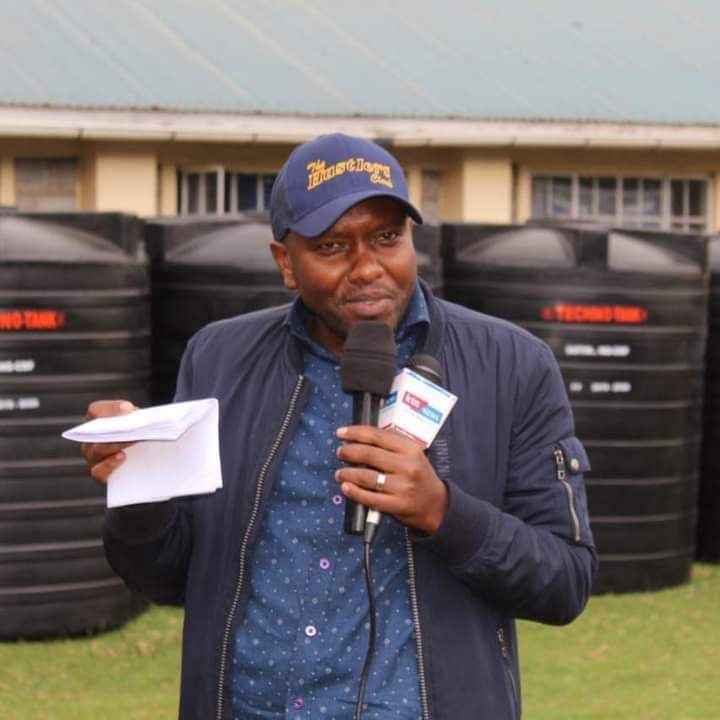 Sotik member of Parliament Dominic Koskei now wants Kericho Senator Aaron Cheruiyot to stop comparing himself with him.
Through his official Facebook page Koskei said he was elected through a competitive process and not sympathy votes.
"Senator Aaron Cheruiyot should stop comparing himself to me. I entered parliament through a competitive process and not through seeking sympathy votes like he did in Kericho. I have all the democracy that Kenyan constitution can offer to attack or support the hustler narrative," said the Sotik member of parliament.
Koskei is a staunch supporter of President Uhuru Kenyatta and opposition leader Raila Odinga Building brideges Initiative (BBI).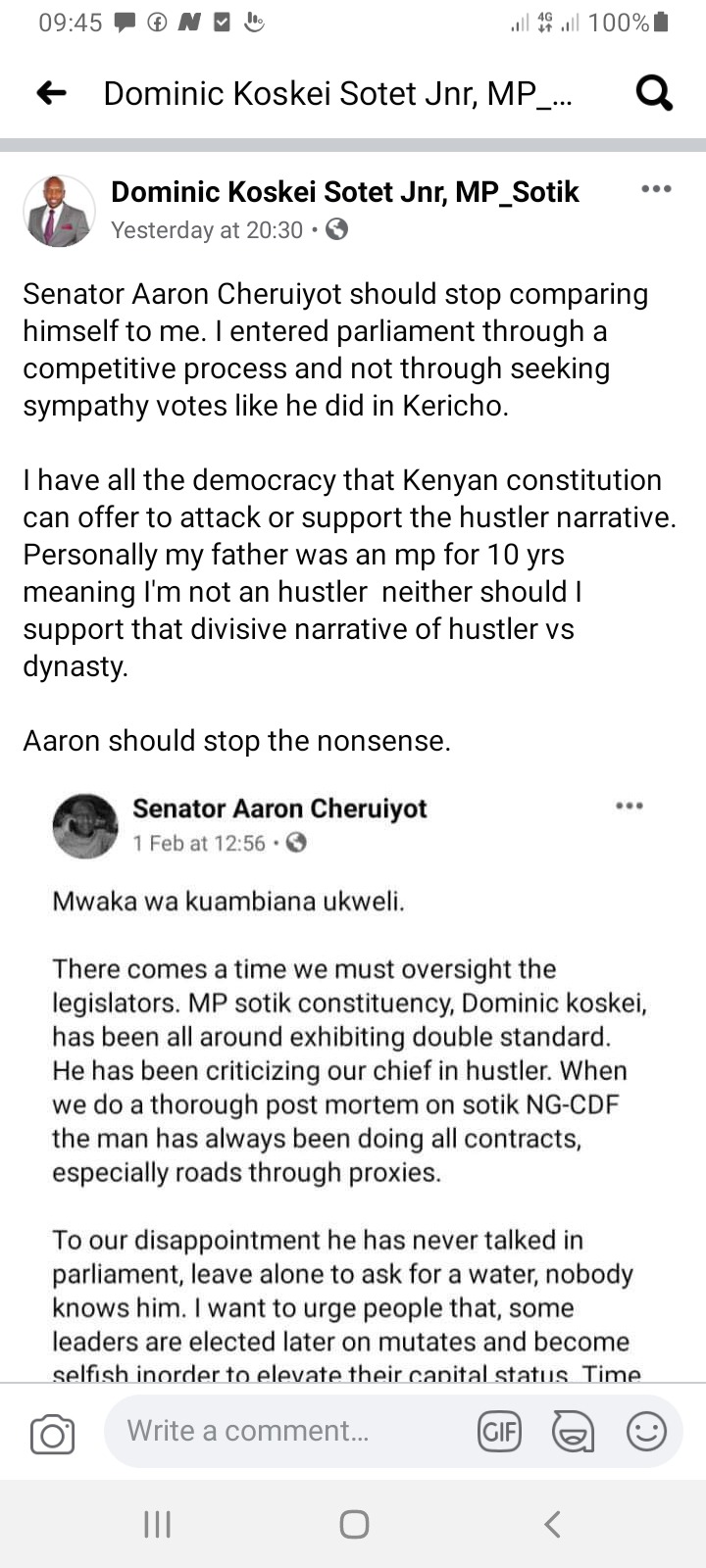 "Personally my father was an mp for 10 yrs meaning I'm not an hustler neither should I support that divisive narrative of hustler vs dynasty.Aaron should stop the nonsense," he added. 
Kenyan recieved mixed reactions here are some of their comments.
Hillary Kimeto says "Which sympathy mheshimiwa , he was only a political style . kiptoiyot Komas kazit was a slogan meant to attract n unit youths not sympathy . creativity,"
Kiprono Ernest says "Hon junior sotet,do you remember hervesting millet with women at sumoni , just pretending to be a hustler little did we knew that like the father like the son.time will tell,"
Kipkorir Mdaih wrote "Just to remind you you're left with less than 17months then you'll be at your home looking after your cattle, you'll automatically join us as the real hustler, am sure you don't understand what we meant by us the hustlers but eventually you'll come to know come 2022,"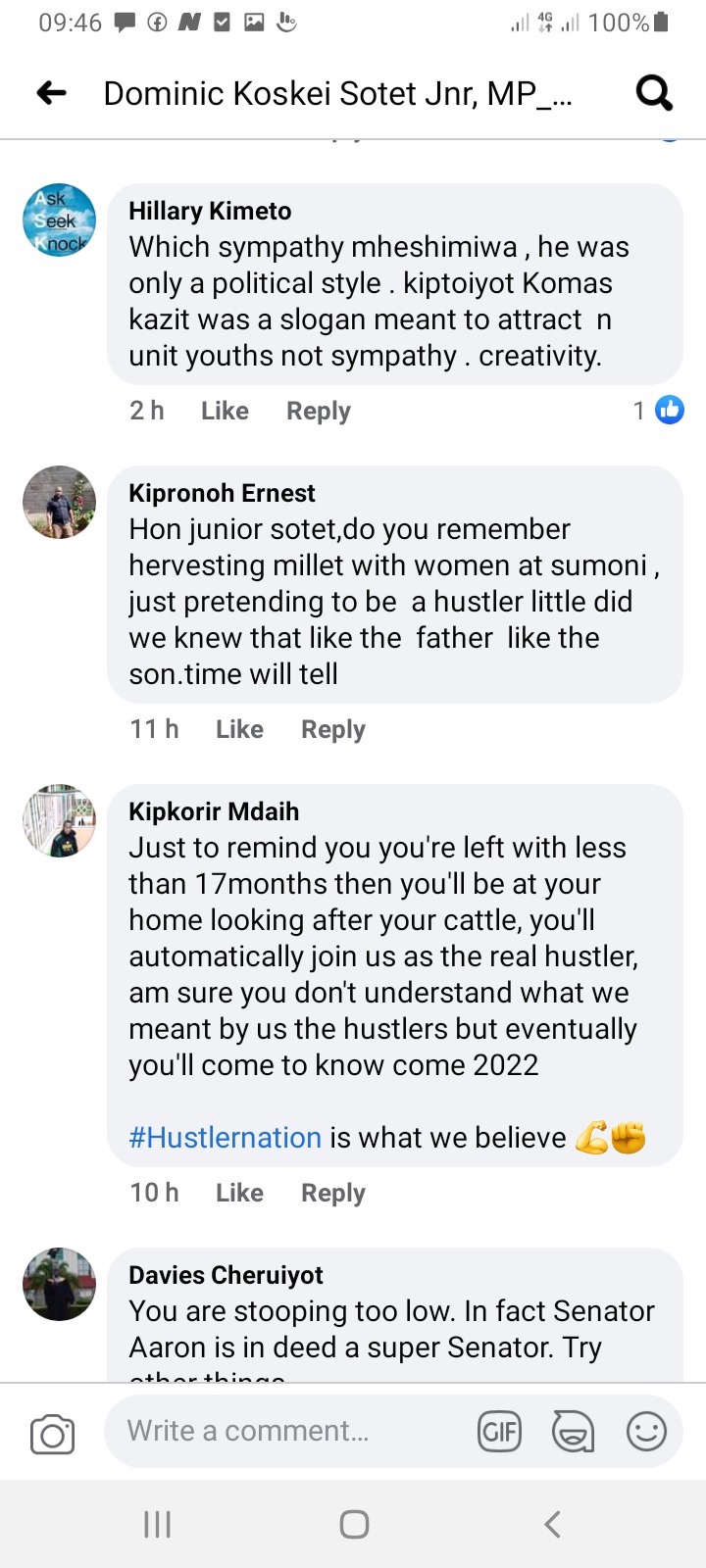 "You are stooping too low. In fact Senator Aaron is in deed a super Senator. Try other things," Davies Cheruiyot.
Clement Kip Kip says "Bt we ar told that you hav never uttered a word in parliament! Its true that btw Aaron n u is like drk n light. Aaron is more knowledgeable n eloquent.Further,he just came frm university n started building himuself at that early age while u were waiting for ua father to struggle for u,"
Content created and supplied by: ElvanisRonoh (via Opera News )