As Uhuru's succession politics continue taking shape, several politicians, political analysts, and even common citizens have been guessing who Uhuru will be handing over power to, Ruto had been suited to replace Uhuru considering the bromance the two enjoyed in their first term, however, Uhuru had made it clear that he owes non any political debt.
some people believe that Uhuru will be endorsing Mudavadi, some Gideon Moi while some feel the handshake between Uhuru and Raila could land Raila to the highest office of our land.
Economist David Ndii has come with his version this morning, he argues that President Uhuru has been keen on controlling who will succeed him, he says that the only preferred Uhurus Choice is himself and that the only way he can be stoped in doing this is by citizens resisting tribalism
''There's nothing Uhuru has pursued with as much resolve as controlling his succession. Who is this successor he believes in so much? It is Uhuru Kenyatta. Can he be stopped? Only if Kenyans resist tribalism and corruption. Tall order.'' reads David Ndii's post. (Twitter).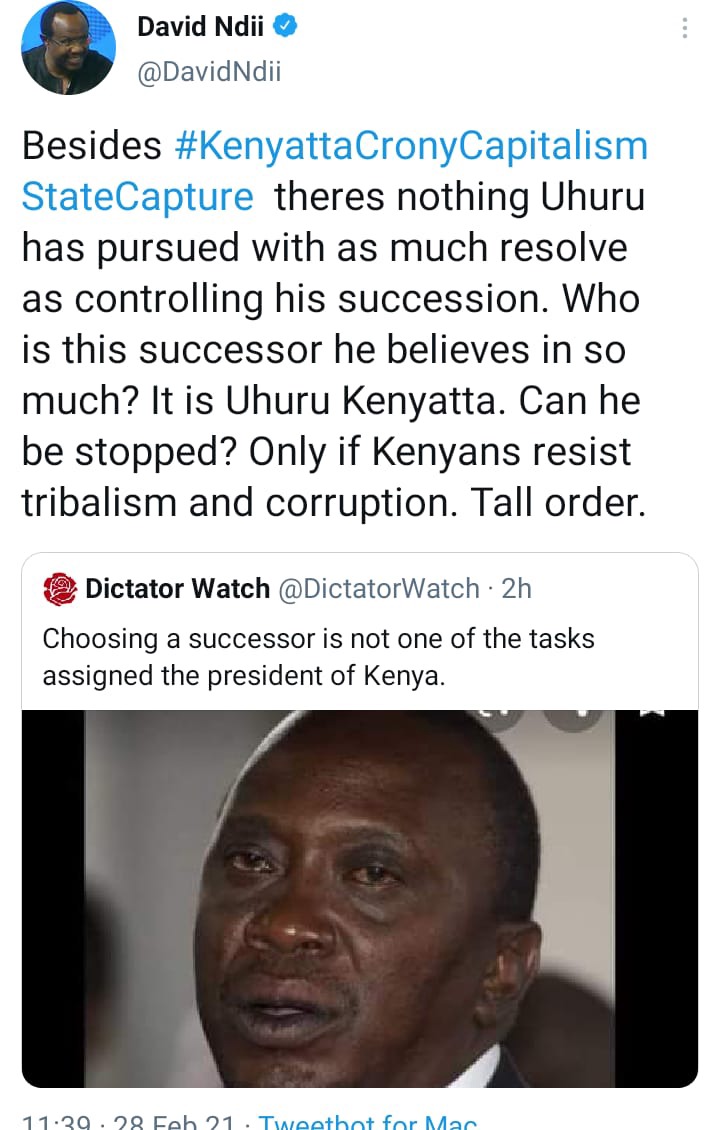 Content created and supplied by: instantNewsKe (via Opera News )