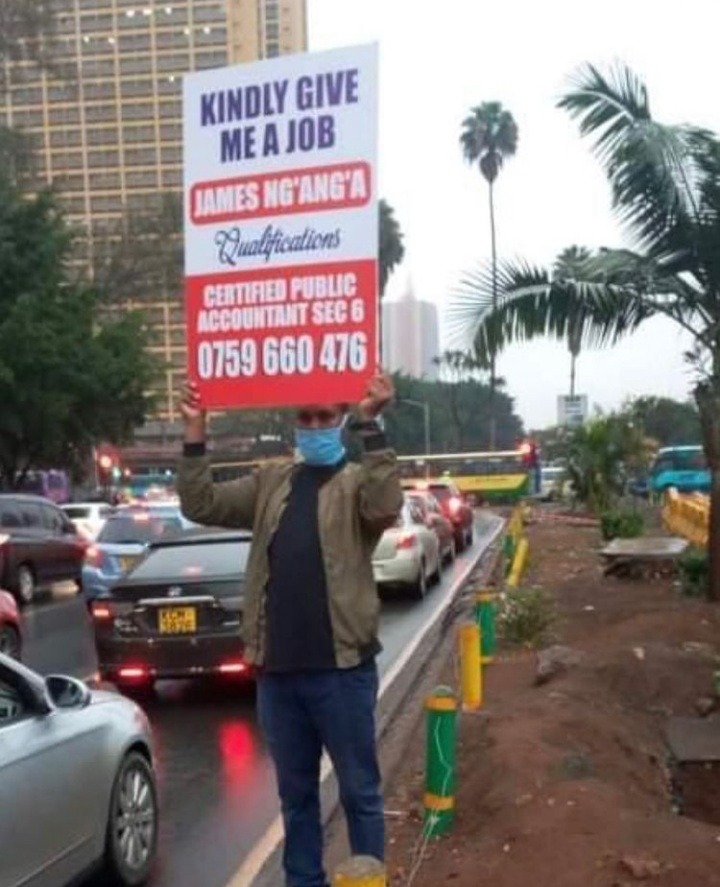 This isn't the first time that such an incident has happened in Kenya, with the difficult economy that many people are facing many people have reached their breaking point when it comes to looking for jobs, because jobs have become scarce.
After years of studying hard to get that paper the reality checks in after years of searching for a job then you realized that it isnt as easy as you though and you break down literally.
In the recent development a man has been spotted on the highways, when there is traffic asking for a job, he was smartly dressed holding a billboard, which had all the information including his phone number.
His name is James Nganga, he said he is a qualified accountant and he was asking for a job. Check out some of the reactions from Kenyans. In your opinion is this the right way to go considering that's few have been able to get lucky in the past? and would you take such a step? leave a comment.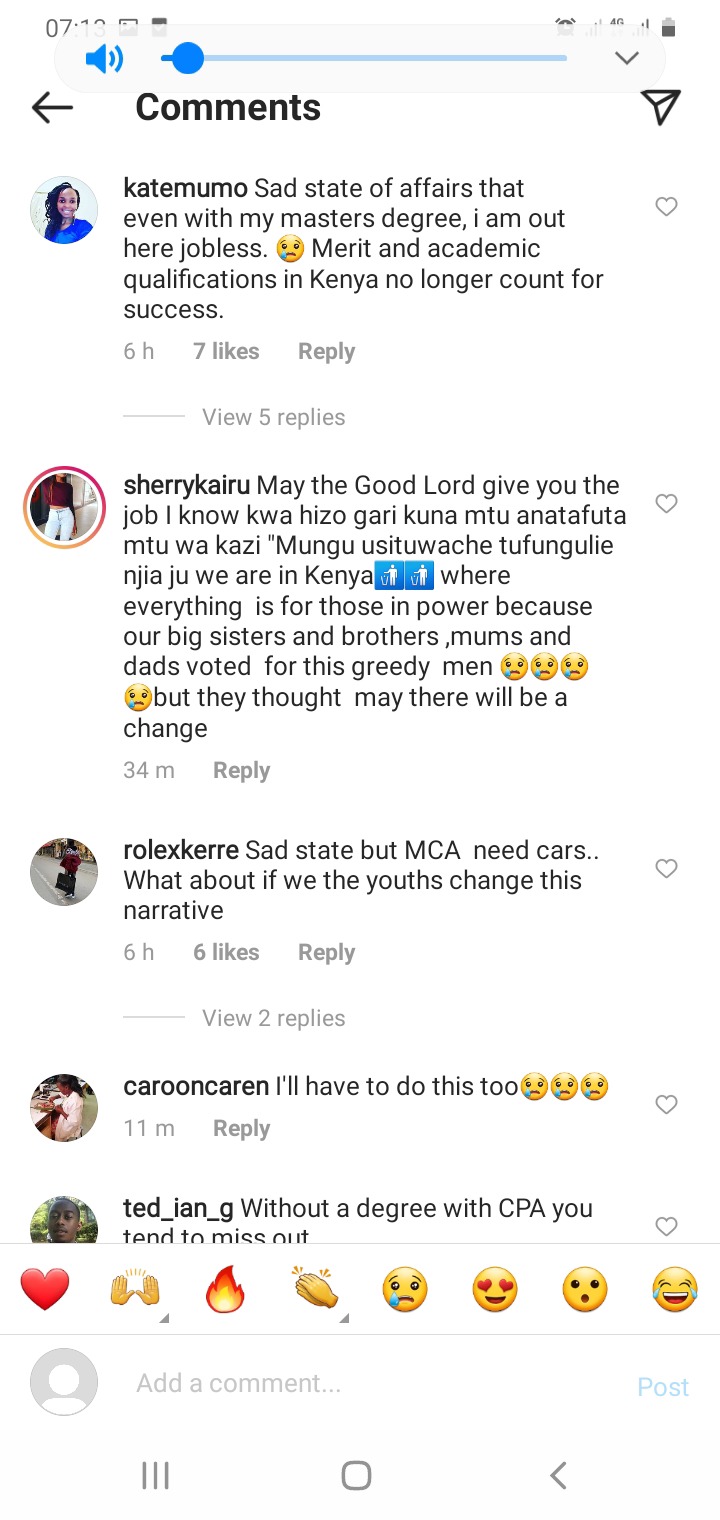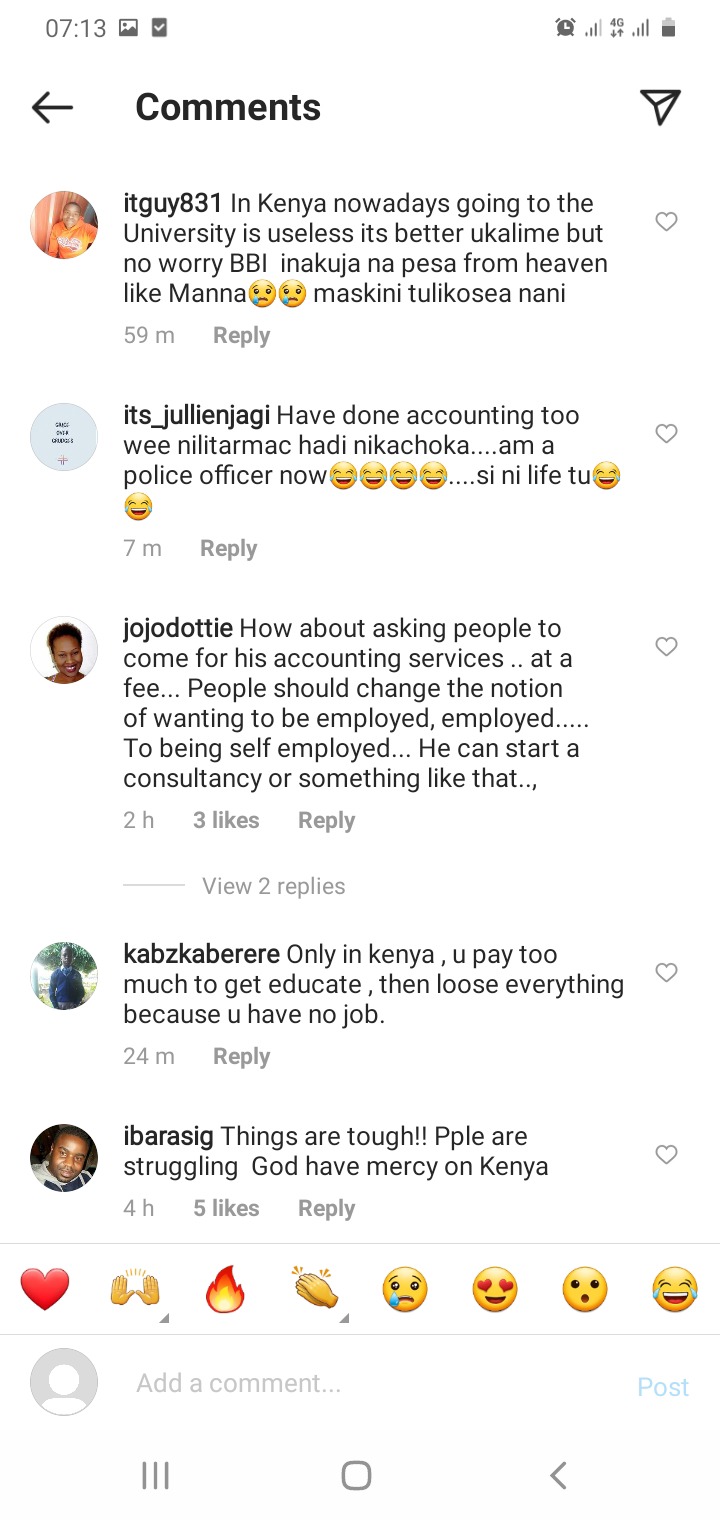 Content created and supplied by: Newsverified (via Opera News )