Siaya Senator Hon James Orengo has leaked how the Building Bridges Initiative is going to be a successful mission ahead of the referendum. The BBI has remained at the pinnacle of the current Kenyan politics with the Orange Democratic Movement party in a very close tie with President Uhuru Kenyatta.
The Siaya MP, who is a known senior advisor to the Orange Democratic Movement party leader Hon Raila Odinga has today revealed how Raila's Building Bridges Initiative agenda will eventually leads to success ahead of the looming Constitutional Amendment Bill.
Senator Orengo's message has come days after the Building Bridges Initiative Bill introduced to the County Assemblies where Siaya becomes one of the recent Counties to vote in.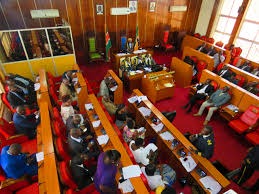 County Assembly of Siaya in a session/Photo Courtesy
In response to a tweeter video by Makami Mungai, the vocal MP put it that a self-driving political dynamic is propelling the Building Bridges Initiative to see it succeed in the coming referendum.
"Tip O'Neill's saying " all politics is local " definitely axiomatic. A self-driving dynamic will propel BBI to a successful referendum. The wheels are inexorably turning in the great House of Mumbi," replied Orengo in a tweet.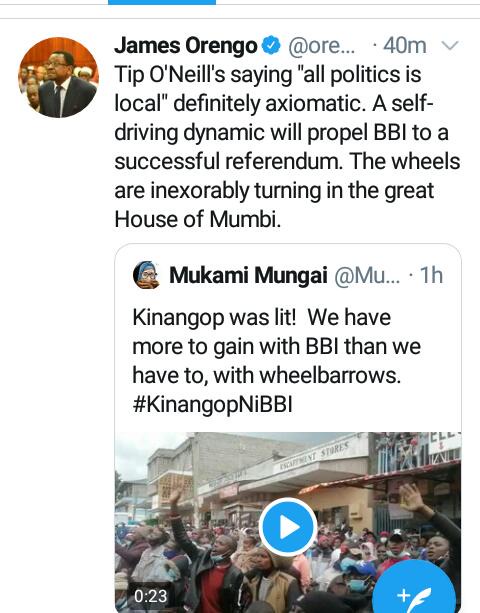 Orengo explains how the BBI referendum will become a success/Twitter Photo
However, the Building Bridges Initiative Bill was recently rejected by the County Assembly of Baringo, a sign that the Bill may have a long way to go ahead of the referendum.
Content created and supplied by: Business_KE (via Opera News )