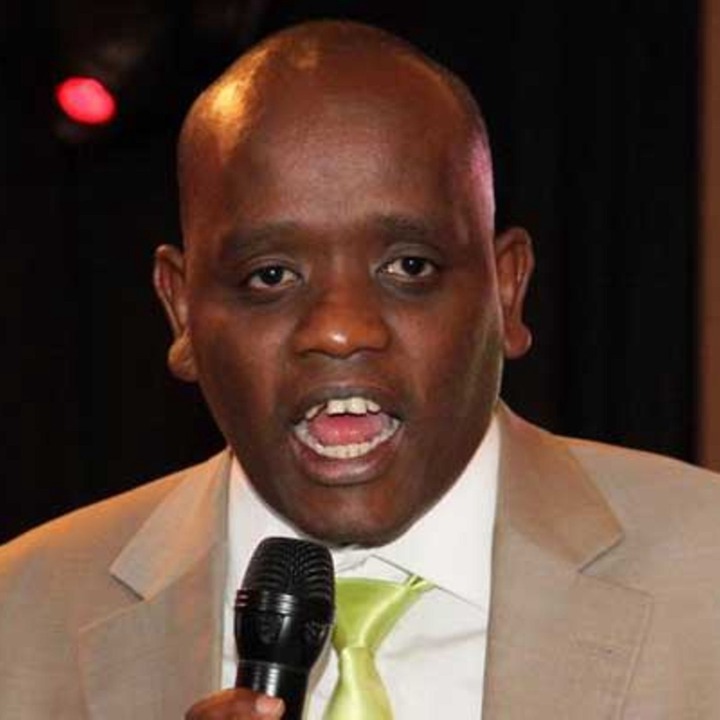 Today on 6th April 2021, Tangatanga blogger and deputy president close Allie Denis Itumbi has launched an attack on Kasarani member of Parliament Mercy Gakuya over Njiru's demolition.
The Tangatanga blogger hinted that someone was supervising Njiru's demolition on a chopper and a kasarani member of Parliament is just quiet and listens to ear no pleas and in a short period, she will be out asking for votes.
"Someone was SUPERVISING Njiru Demolitions aboard a Chopper. Kasarani MP, Mercy Gakuya meanwhile is quiet, she sees no evil and hears no Cry, but she will be asking for your votes shortly." I had just completed building my small home." states Denis Itumbi.
Over 50000 people have been left out homeless, at night with rains all over and no shelter to cover for their head. It's so sad how the demolition was carried out without considering the welfare of the residents.
The question is what will the kasarani area Member of Parliament do to help his affected residents since they don't have anything or anybody to depend on.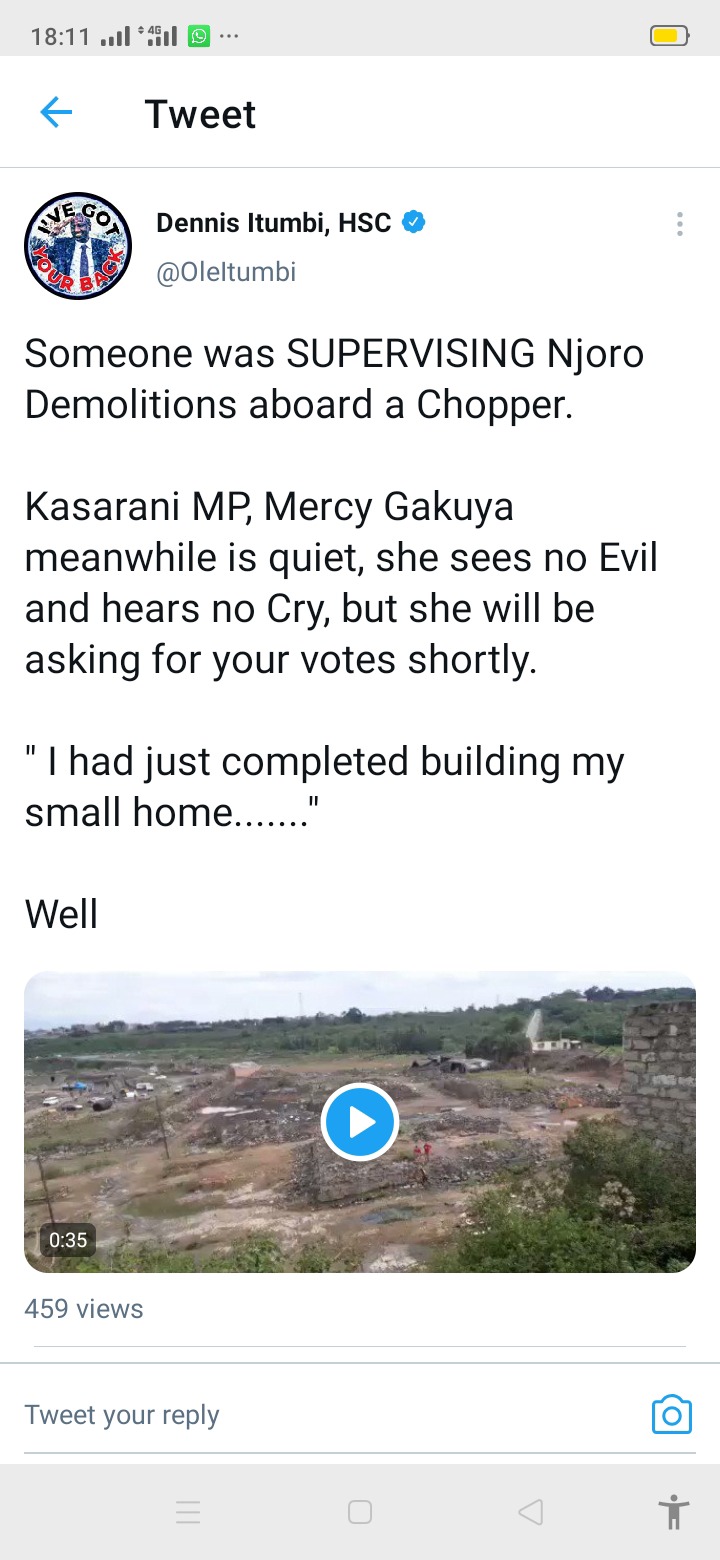 Content created and supplied by: Ariana-news (via Opera News )