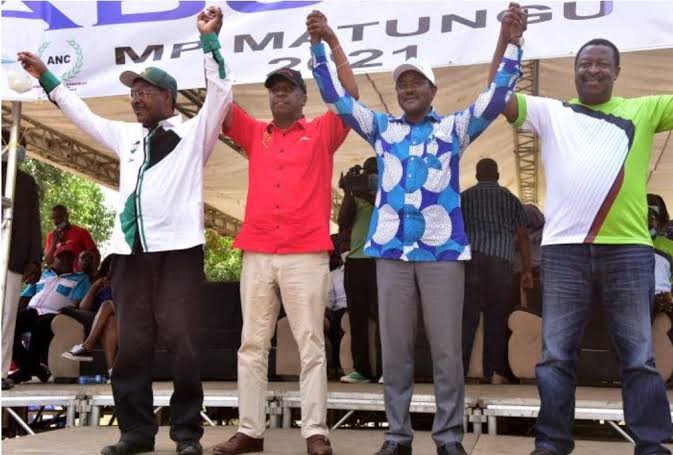 One Kenya Alliance leaders.
A new crisis is looming in the One Kenya Alliance, as the election dates are fast approaching, with the alliance lacking a way to select a presidential candidate.
The alliance that can be said came into formation by a solemnly reason being to win by elections, has found itself at cross roads, after outliving it's purpose.
The coming up of the new alliance, was not angled at making it to presidency, but was convenient at the time, as it was a union of purpose.
But now, the principals are having headaches, on how they will go about come 2022, the criteria they will use to select who among them becomes the alliance flag bearer.
The three out of four, look set to square it out, but the formula is yet to be crafted, as each is currently playing safe, to avoid losing it out with the rest.
Being wise as they look, wisdom is hoped will prevail, and a way forward for the alliance will be charged.
Content created and supplied by: Mwanahabari (via Opera News )