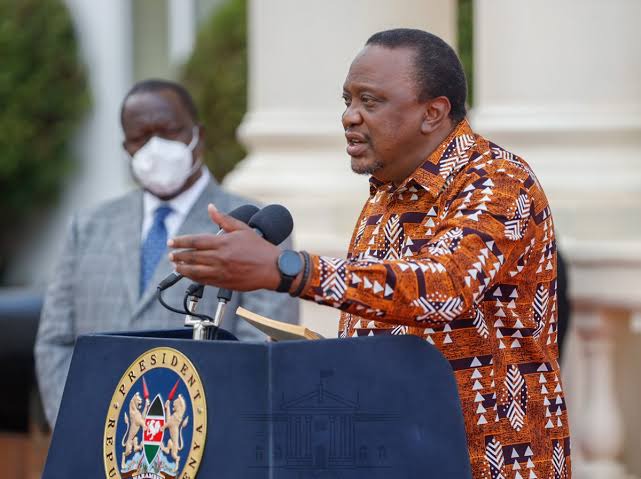 The political tensions in the country has gotten worse after president Uhuru Kenyatta coming out clear and telling Kenyans what he will not do after 2022. President Uhuru Kenyatta has been causing mixed reactions with most Kenyans questioning who will take over after he finishes his term. Jubilee party is undergoing clearance after stubborn and resistant MP's are being expelled from the party. President Uhuru Kenyatta stated earlier that he is still the president and he can roar. From his latest message president Uhuru Kenyatta roared like a lion and this is what he had to say.
"I can't hand over power to a thief!" President Uhuru Kenyatta made it clear. He also added that he will not hold on power as many were alleging. NTV reported.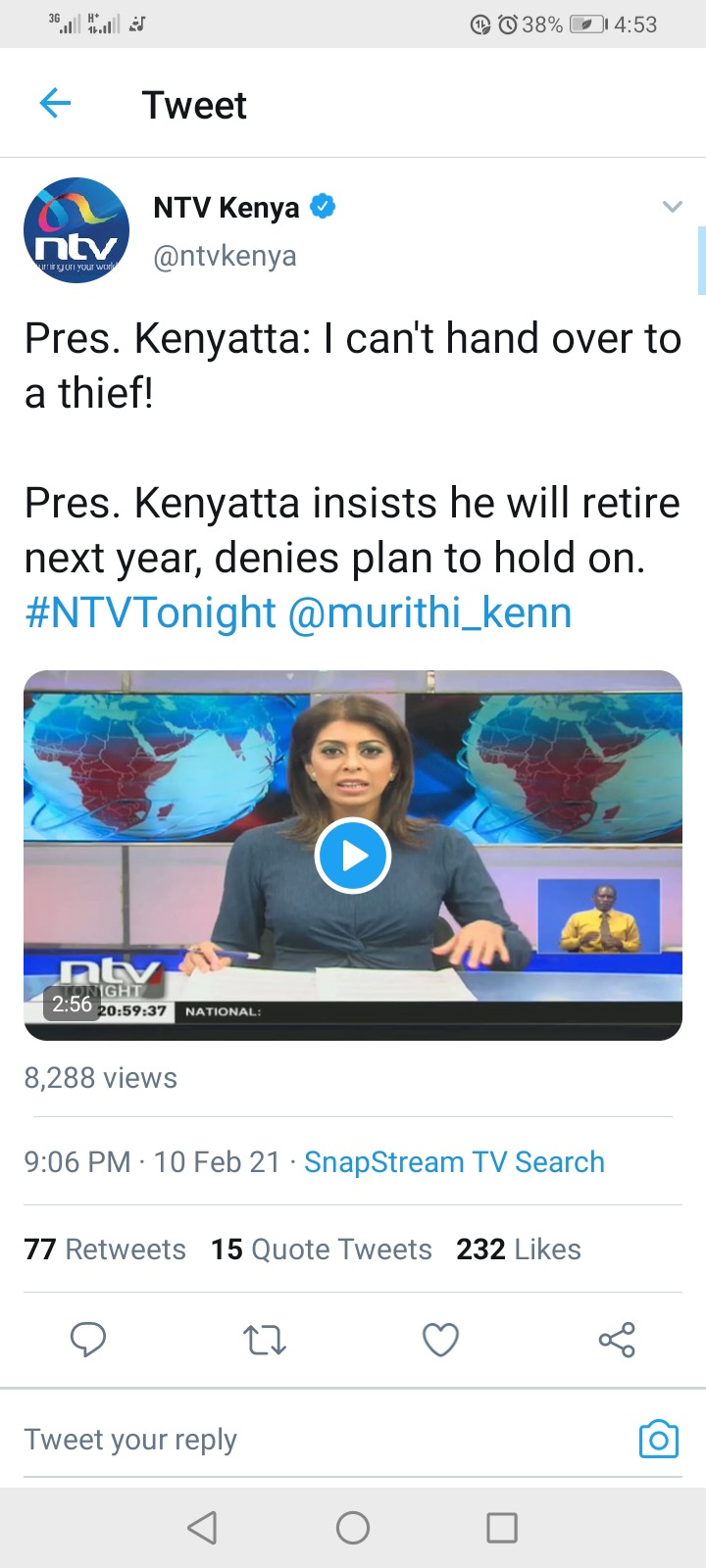 This sparked mixed emotions across all camps with most Kenyans wondering could his Deputy be responsible for the 2 billion that gets lost every day as alleged earlier by President Uhuru Kenyatta. Section of Kenyans were wondering is DP Ruto the man behind looting allegatioms. This is the end of Tangatanga and if the allegations by the president were directed to his Deputy. What is your opinion on this.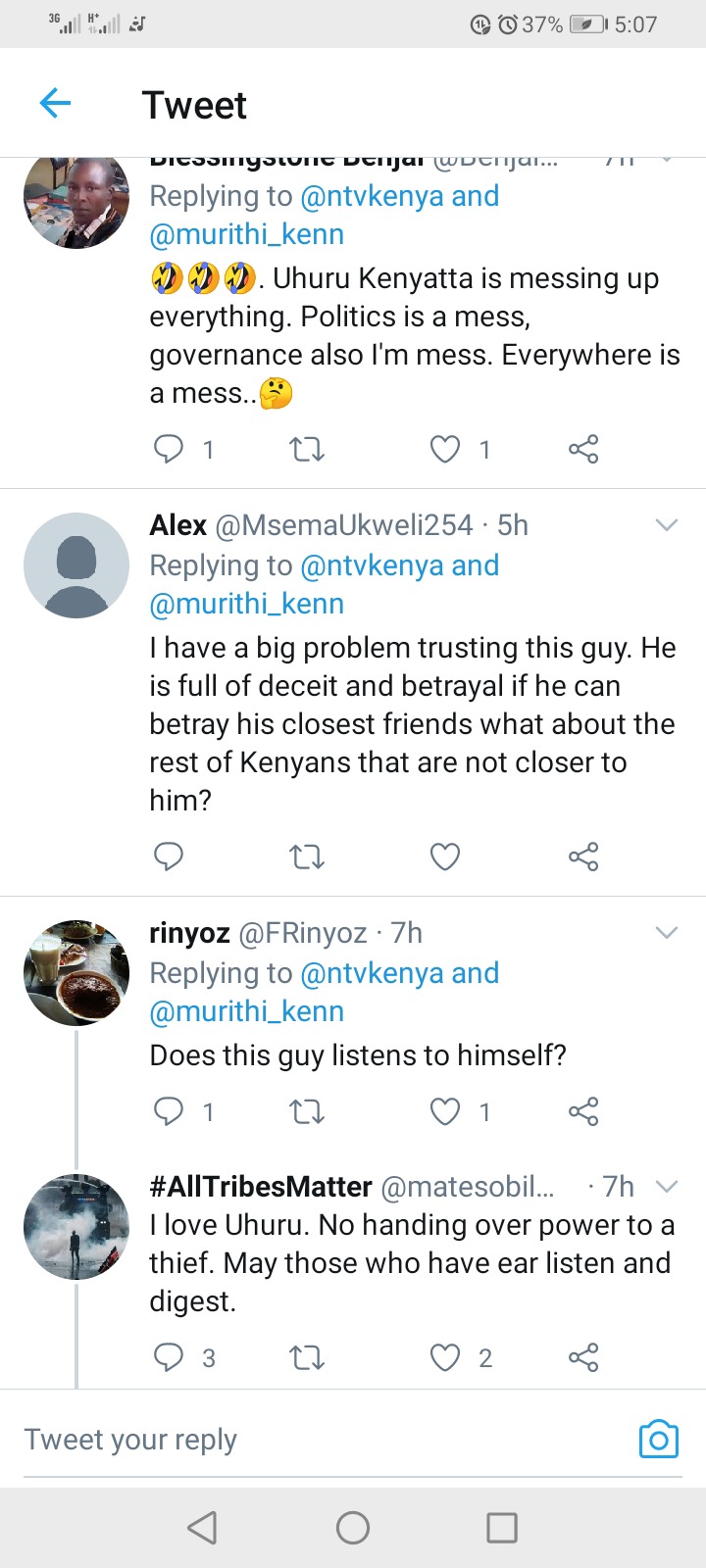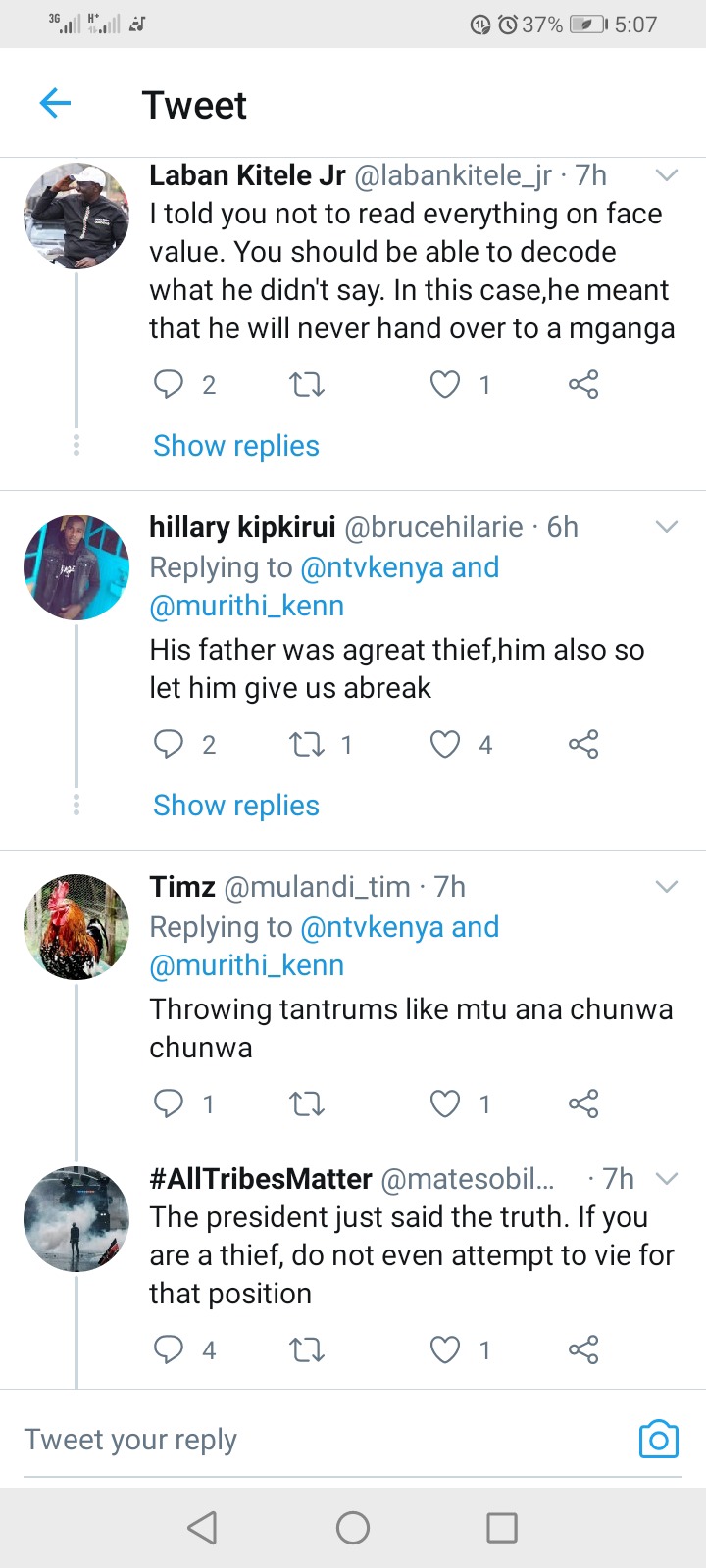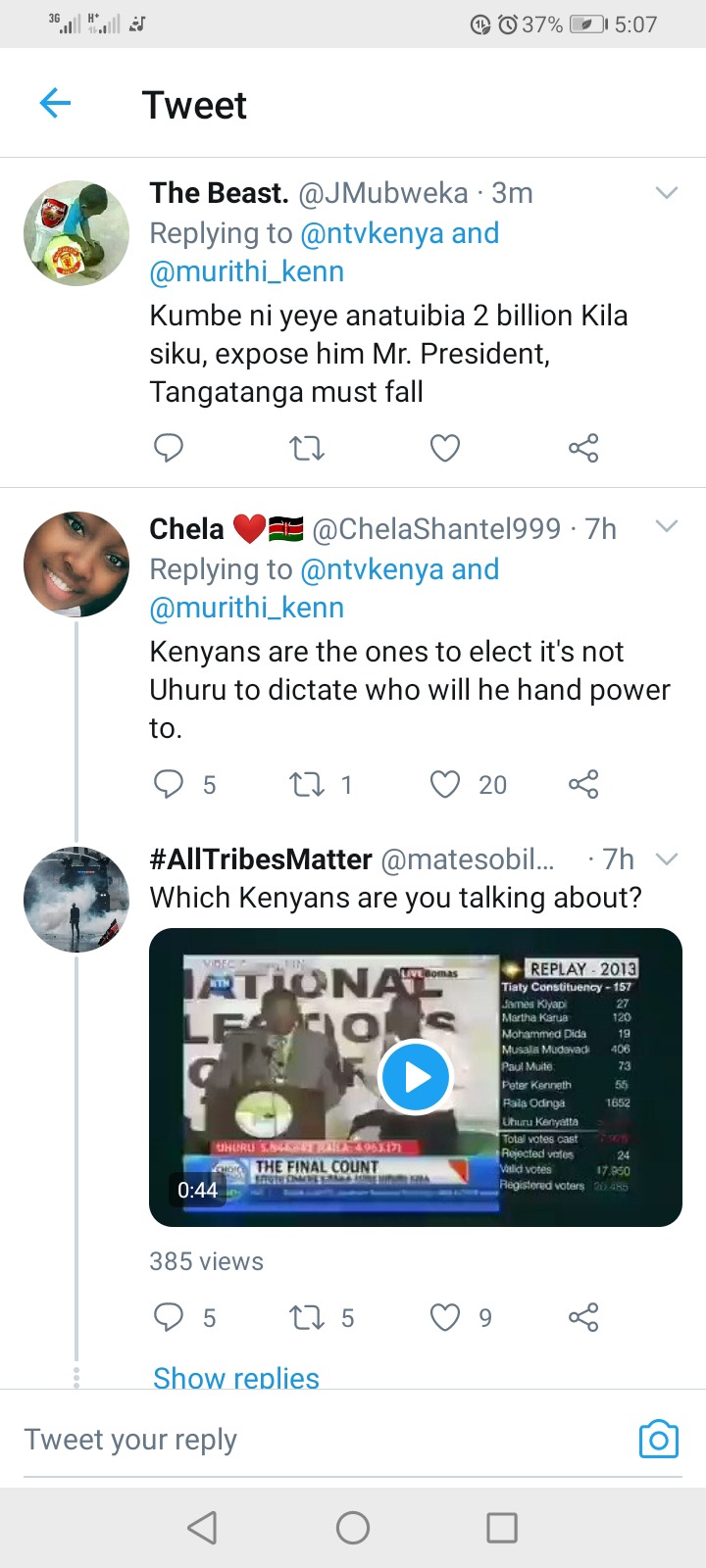 Content created and supplied by: joemuca (via Opera News )