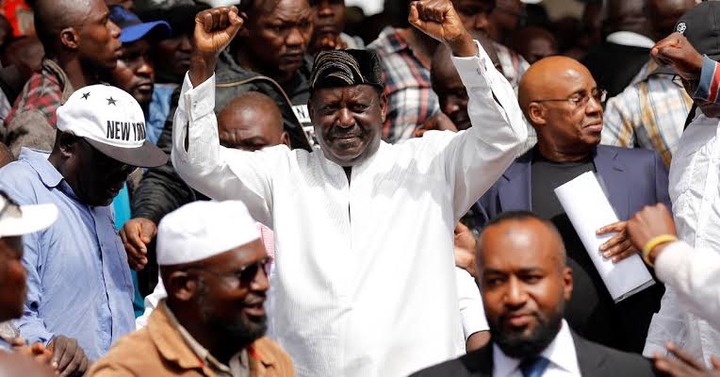 Raila Odinga /Photo Courtesy
Former Prime Minister Raila Odinga is yet to announce whether he will be on the Presidential ballot in 2022. Despite this, he has been behaving like a man who has all intentions to make one last attempt to get the keys to house on the hill having lost four times before.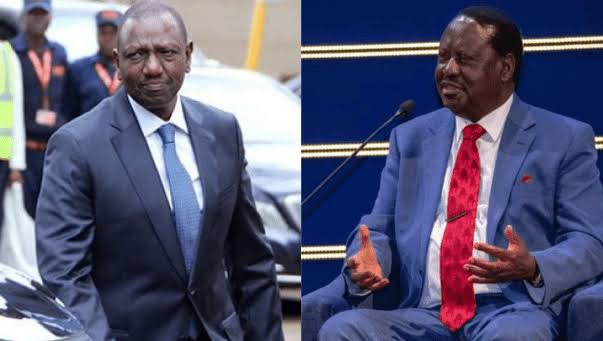 DP Ruto and Raila Odinga /Photo Courtesy
If he does run for the presidency as most people expect that he will, Raila Odinga will be facing one time ally and a former member of the ODM Pentagon Deputy President William Ruto. Ruto declared his interest in succeeding President Uhuru Kenyatta years ago.
In all the times Raila Odinga has vied for the Presidency, he has depended on the Western Kenya-Nyanza voting block over which he has maintained an iron clad strangle hold for ages. This may no longer be the case.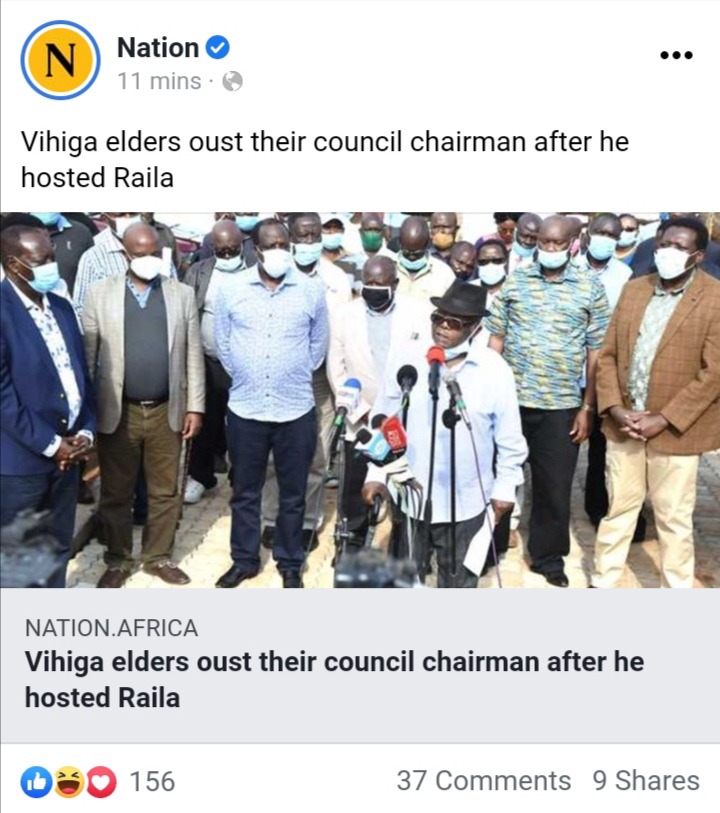 The Chairperson of a Council of Elders in Western Kenya has been usurped for hosting Raila Odinga in a BBI sensitization campaign. Mr Fred Omido the Chairperson of the Vihiga Council of Elders has been kicked out of the group for his dalliance with 'Baba'.
According to the 24 members of the Council of Elders, Mr Omido has been interfering with the council's plans to support Musalia Mudavadi in 2022.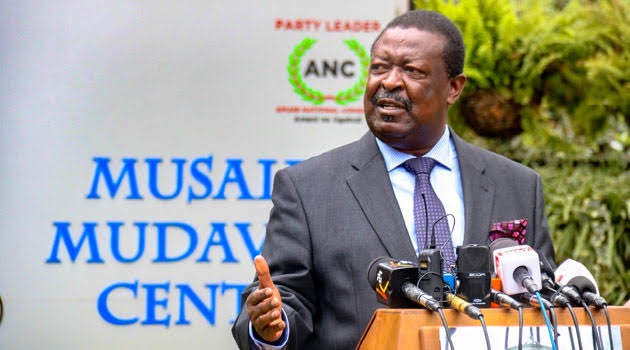 Musalia Mudavadi/Photo Courtesy
If this is a pointer to the future, Raila Odinga may have to forget about the Western Kenya vote basket which remains one of the largest in the country. A unity pact between Ford Kenya Party Leader Moses Wetangula and ANC Party leader Musalia Mudavadi may also contribute in locking out Raila from Western Kenya.
Content created and supplied by: UbuntuNews (via Opera News )