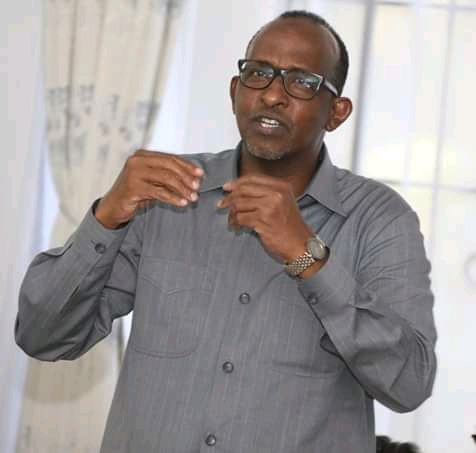 Garissa Member of Parliament Hon Aden Duale and a close ally to Deputy President William Ruto has seemed to sense a defeat for their 2022 presidential supporter after his remarks live on KTN news on Wednesday evening issuing contentious remarks.
According to Garissa town MP, Aden Duale has stated that what Deputy President William Ruto is currently facing is a repeat of History alleging that it's a repetition of what happened to former Vice PresidentJaramogi Oginga Odinga, former Vice President George Saitoti, Kalonzo Musyoka, and Raila Odinga.
"What @WilliamsRuto is going through is what Jaramogi Odinga went through; what Saitoti, @skmusyoka, and @RailaOdinga have gone through. History is now repeating itself through the Deputy President," Garissa town Member of Parliament Hon Aden Duale has said.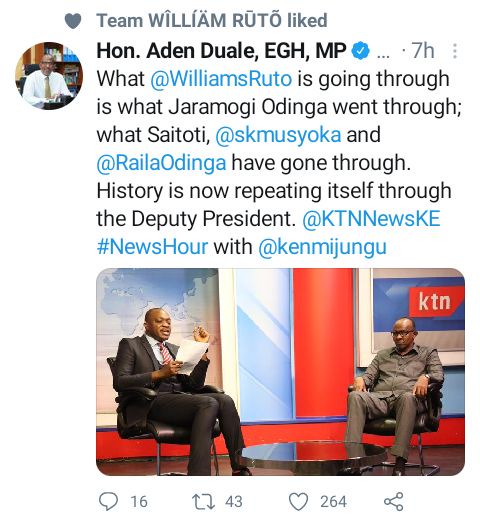 However, as per the Kenyan history records, the leaders mentioned by Aden Duale have one thing in common which is "Failure to cling to the Presidency."
History of Former Vice President Jaramogi Oginga Odinga.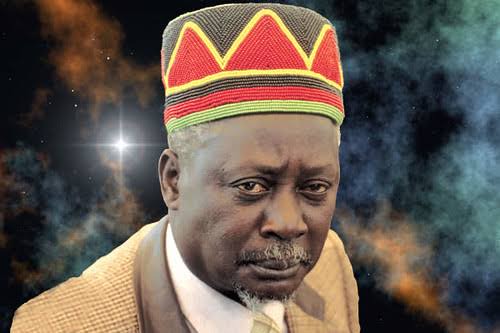 According to the History Late Jaramogi Oginga Odinga and who had built his trust with the late Mzee Jomo Kenyatta after Kenya gained full independence in 1963-1964. In the year 1966, he broke away from Kenya African National Union Party KANU and formed an opposition party known as the Kenya Peoples Union Party (KPU).
President Jomo Kenyatta became furious with what Jaramogi did hence terming his party as an illegal one in the year 1969, and some of its members, including Odinga, were placed under government detention. "After his release in 1971, Odinga rejoined KANU, but he never regained Kenyatta's confidence, and he was not permitted to run for parliament."
Odinga lost to Late President Daniel Arap Moi in the year 1978 where he lived to oppose the government till his death in the year 1994.
History of former Vice President George Saitoti.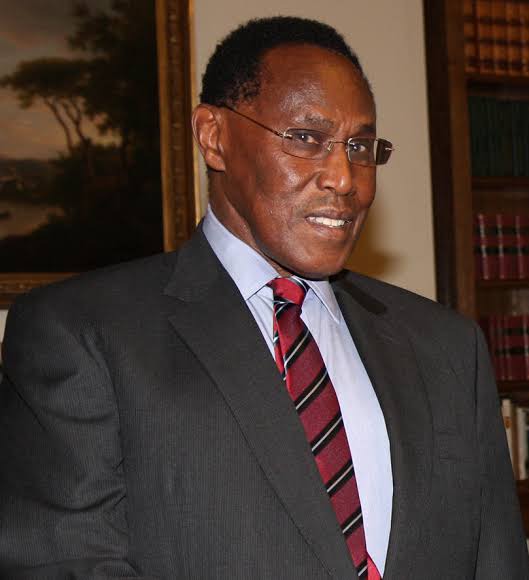 Former Vice President George Saitoti despite Kenyans staking high on him as former President Mwai Kibaki's preferred successor Kenya's due to his most experienced, unassuming, and shrewd politics he never made it in the race to succeed Mwai Kibaki. In the year 2006 Saitoti's name was dragged in the infamous Goldenberg Scandal a ploy to kick him out of politics only for the court to defend him. Died in the year 2012 after a plane crash.
History of Kalonzo Musyoka and Raila Odinga.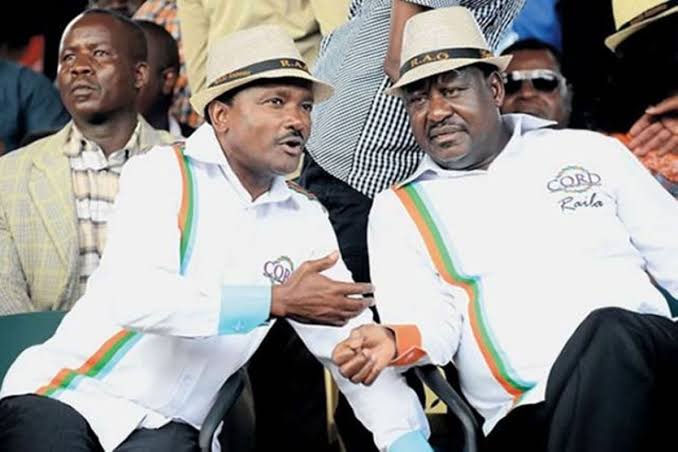 The two leaders mentioned above have been in Kenyan politics with both becoming Vice President and Prime Minister.
For Kalonzo Musyoka after a split with Raila Odinga in 2007 he declared his Presidency. Musyoka was elected by his faction as its presidential candidate on 31 August 2007 but has never won up-to-date.
ODM leader Raila Odinga has also been in the race for Presidency since the year 1997 three years after the death of his father Late Jaramogi Oginga Odinga. After the 1997 General Elections Raila Odinga lost becoming third after Late President Daniel Arap Moi and Mwai Kibaki.
Odinga tried again in 2007 but lost Up-to-date.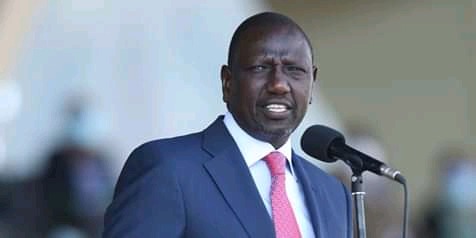 Content created and supplied by: kagane_ke (via Opera News )