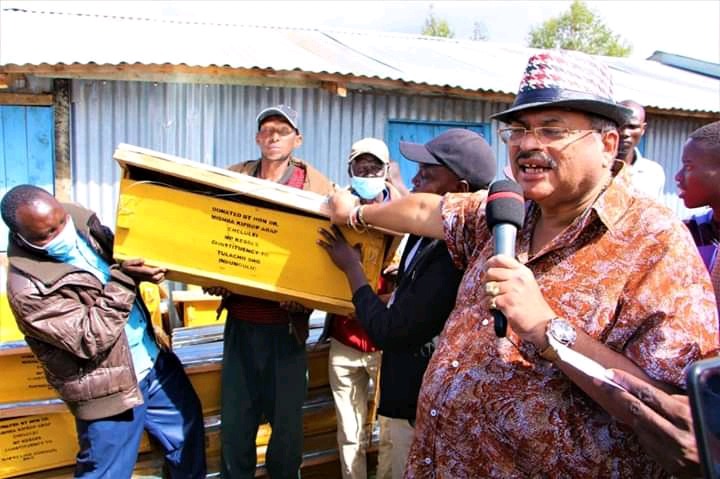 Member of Parliament for Kesses Constituency Hon Mishra Kiprop has taken to social media his huge donations he has offered to constituents during the Easter Holiday.
On a post, the lawmaker listed all what he delivered to the youth, elders and women of Kesses Constituency not leaving behind students.
The legislator said that the holiday is all about putting smile on people's faces putting that he spent his time with youth, women and elders during the occasions.
Dr.Mishra explained that he kicked off his mission by addressing and sharing with his constituents.
He said that he ended his tour by empowering more than 30 groups who were able to benefit from Carwash machines and irrigation equipments.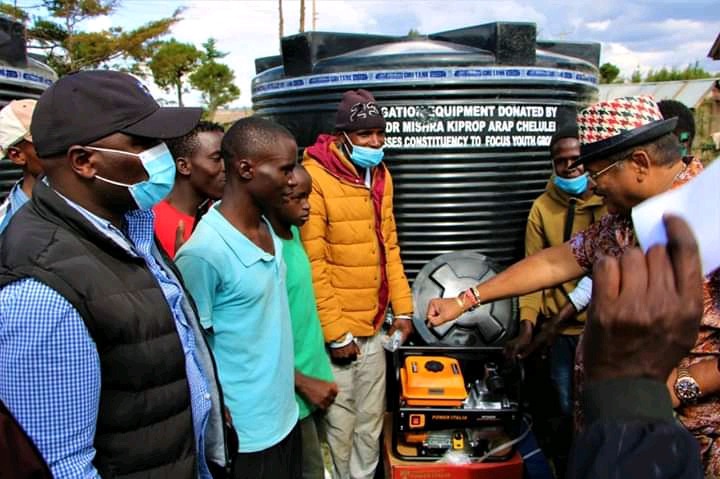 Dr.Mishra delivers machines and irrigation equipments to his constituents/ Photo Courtesy
The lawmaker further added to his donations list of more than 2000 day-old chicks, beauty parlour alongside barber shop equipment.
As that is not all, the MP also supplied behives , incubators and complete public address systems to the residents.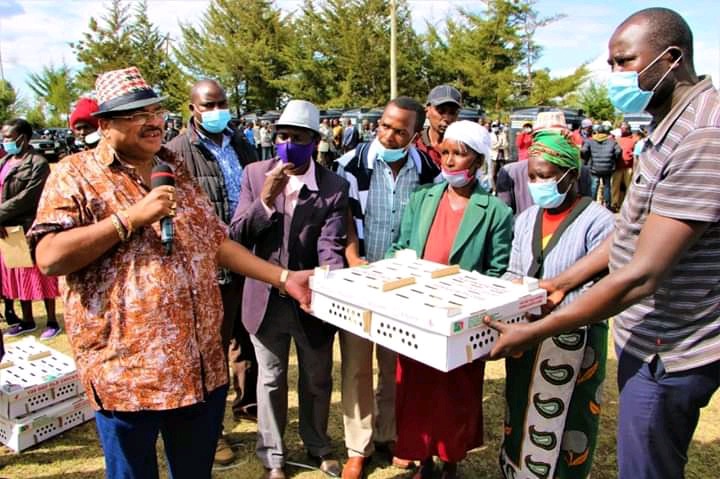 Kesses MP Delivers donations to residents/ Photo Courtesy
The legislator finally said that students as well were not left behind. He took a step to pay fees to the needy ones alongside giving approval for ailing people to seek for medical attention.
Below is the Kesses Constituency Member of Parliament's list of huge donations during the Easter Holiday.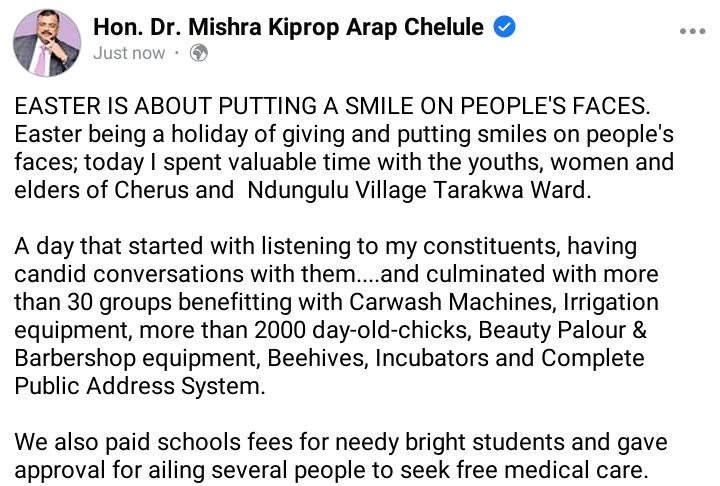 Content created and supplied by: Dove1News (via Opera News )