Mbulu Urban MP (CCM), Zacharia Isaay has called on the Tanzanian government to make clear what he called a respiratory illness which he says is killing the people of Mbulu.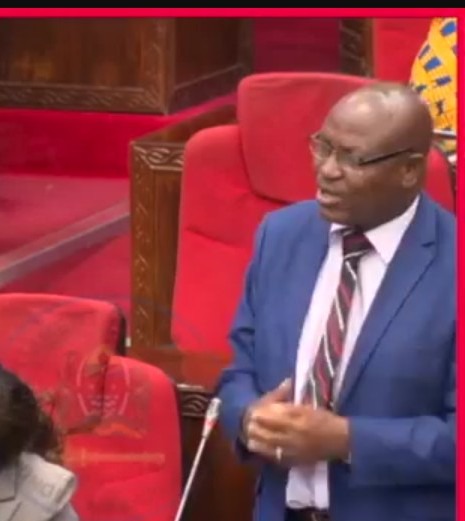 Zacharia Isaay, Mbulu mp speaking in Parliament
 The Mp was speaking in Parliament on Thursday, February 11, 2021, where he said he cannot debate about other plans instead he thinks it is better to talk about the plight of his people. The mp said he has buried many people in his constituency who succumbed to disease suspected to be covid-19 but Tanzania government has refused to admit its presence in the country.
 "The government should stop stuttering in my constituency, people are afraid Mr speaker, I am tired of burying even today they are burying a councillor's child and sometimes I fail to say goodbye to the people of Mbulu and I decide to escape Mr speaker," said Isaay.
 The MP says those who lose their lives in his constituency have similar illnesses which is a respiratory problem fearing that the winter season in his constituency will continue to hurt them.
 "Yesterday I went to Benjamin Mkapa Hospital (Dodoma) for tests but they told me the gas cylinders were full, there were a lot of people. I said if people would hate me then so be it but I must say the truth," said Isaay.
 The MP asked the Government to look into ways to improve the traditional herbs which he said are very helpful but noted that they are available at a high cost.
Watch the video via this link here>> https://www.facebook.com/109362579338/posts/10159142307789339/?app=fbl
Content created and supplied by: GlobalTV (via Opera News )