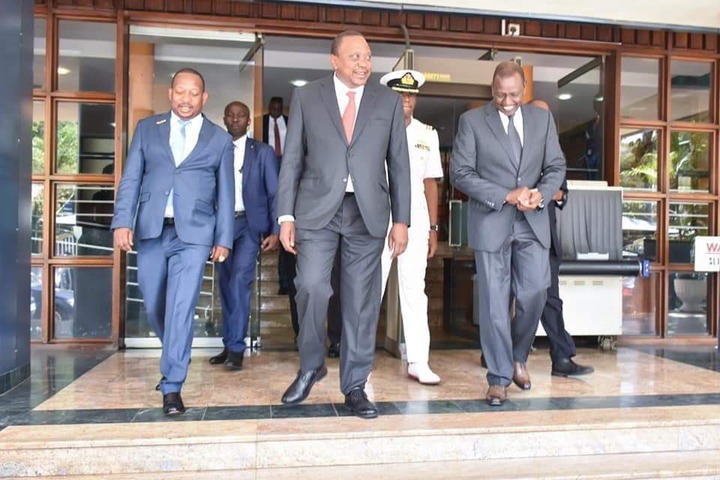 There are allegations that a section of Uhuru allies are asking him to crack a whip on the jubilee members who are oppossed to the BBI including his deputy. The president has tried to unite his jubilee house for them to focus on the BBI, but those allied to Ruto are still h holding reservations in the report and this seems to be a threat to ths whole process.
Most of the legislators from the Rift Valley and Central regions are dorminantly jubilee party members and they are highly split on he issue of the BBI. This are the same people whonare likely to be selling the and teaching the people about the BBI. They can really make this process to be quite hard as most of their followers tend to hold the position of their leaders.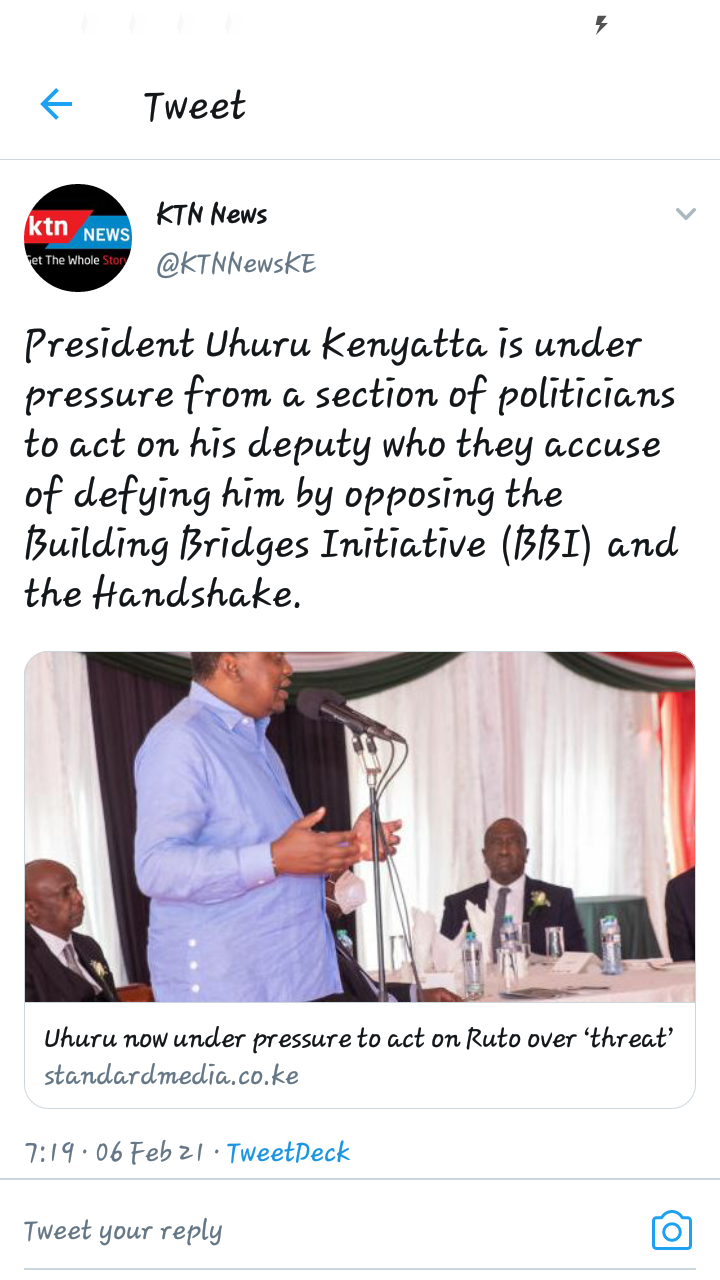 Those who are supporting the president and the BBI are asking president Uhuru to come out and take action on the DP and his allies. The question now remains whether the action will change the stand of the people. Many are urging for dialogue and agreement on how they van move the process all together and not hard tricks since this may adversely affect the BBI even more.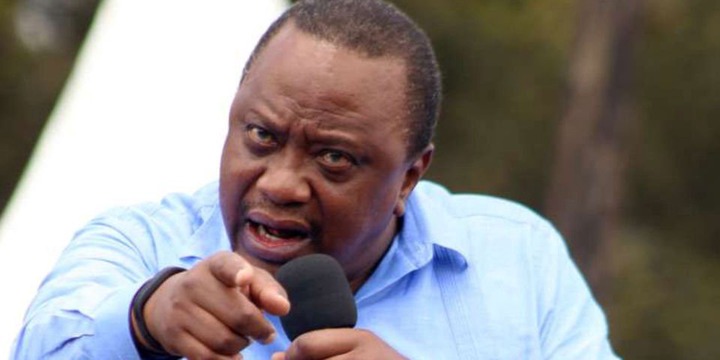 Content created and supplied by: Hediditall (via Opera News )