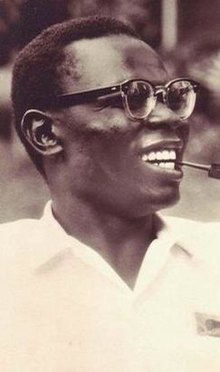 Barrack Obama Senior was a Kenyan economist who served under kenyatta and moi gorvenment
Obama had studied in the US under a program initiated by Tom Mboya in the 60s where a number of young Kenyans were airlifted to further their studies.
Obama would later on get a job in government as an economist although he didn't work for long because of his constant conflict with kenyatta gorvenment. He died in an accident in 1982.
The accident that took his live happened when he was driving a green Chevrolet pick-up LUV KB20 model, chasis number 9583320.
The car was sold in an auction in 2000 and one Joseph Owili was the one who unknowingly bought it.
"It was one of the many cars put up for disposal by the Treasury," he says, "And the only reason I got it was that it had been left behind by purchasers. All the others in the yard had been bought except the green pick-up." Said Owili as quoted by standard.
Owili who was then working as a technician in the ministry of planning paid ksh 175000 to Jael Onyango.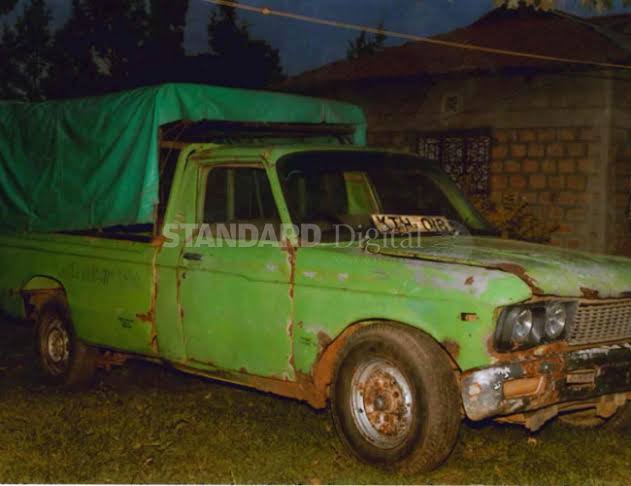 Jael Onyango was well known to Owili and was working in the treasury. Owili said Jael met Obama Senior in early 1980s at the treasury.
Ownership records showed that the car last belonged to barrack H Obama, who bought it from general motors in 1981.
He was then working in the ministry of treasury and under a special Scheme, treasury allowed employees to acquire cars of choice and then their salaries are deducted.
Obama however died on November 24 in 1982 aged 46 years before he finished clearing the loan. After the fatal accident, the car was towed to the Ministry's junkyard.
Jael Atieno is the mother of George Hussain Onyango, one of president Obama's half brothers.
In the President Obama's Dreams From My Father, his half-sister Auma tells him how she had given up on her father, but told him to be a good father to her new born half brother George, whose mother was 'a young woman he was living with.'
Jael happened to have been the last one living with Obama Senior and hence was listed as the next of kin to the late Obama and ended up inheriting rights to the car.
Owili later on would use the car at his village Kochia Olare Nyanza to do agribusiness. After a lot of engine repair, the pickup became written off and is now according to Owili a relic.
"Who knows what may have become of every member of the Obama family had this car never killed him? Would Obama Jr have ever become president?".
What are your views on this? feel free to share your thoughts and comments on this on our comments platform.
Content created and supplied by: @yokeabu (via Opera News )