Kenya has actually been shocked by the anonymous ending of great politicians and democrats who gradually continues to vanish. This happens as we mourn the recent disapearence of a long serving Civil Servant by the name Simeon Nyachae. His tragic disapearence is something that left a big gap in our lives as we we could all feel how good he was when he was still around. He is a well renown civil servant who's identity has literally went internationally.
As usual, according to our culture, we always don't allow the dead to stay for long unless there is a long story to be learnt about him. Today, severs as a big day and relatively the worst for his family as they are definitely going to see his face for the last time. Nyachae is buried today at his home. His funeral has actually been attended by most of the legendary politicians whose name has literally gained optimum fame. Quoting on his Twitter account, Raila Odinga has revealed this on his Twitter account. Here is what he quoted.
"Joined the family and friends of former Cabinet Minister, MP, and long-serving career civil servant Simeon Nyachae for his memorial service at Nairobi Central SDA Church.  
May God grant his family comfort and peace during this difficult time. 
May He Rest In Eternal Peace."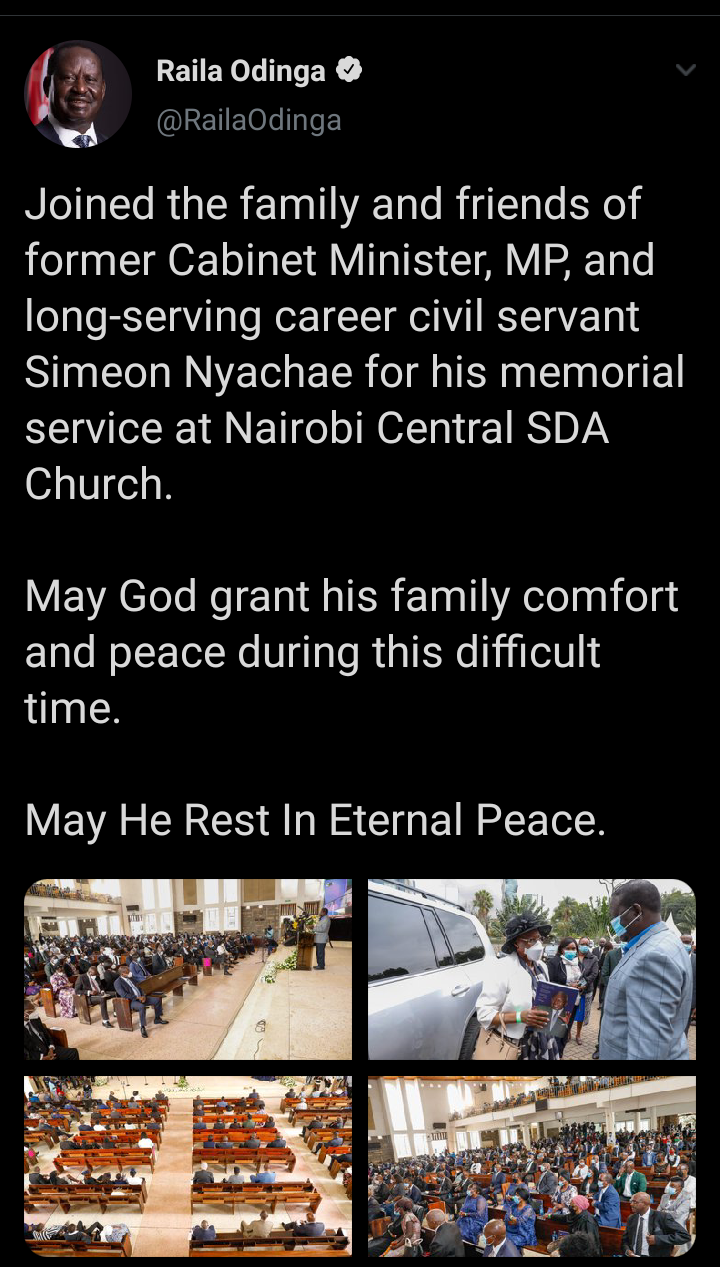 The evidence has it that a large number of people has actually attended this funeral. Have a look at the photos of men in suits.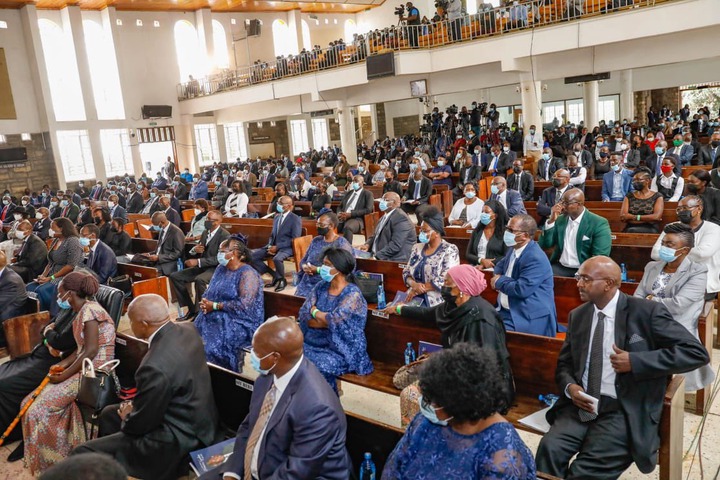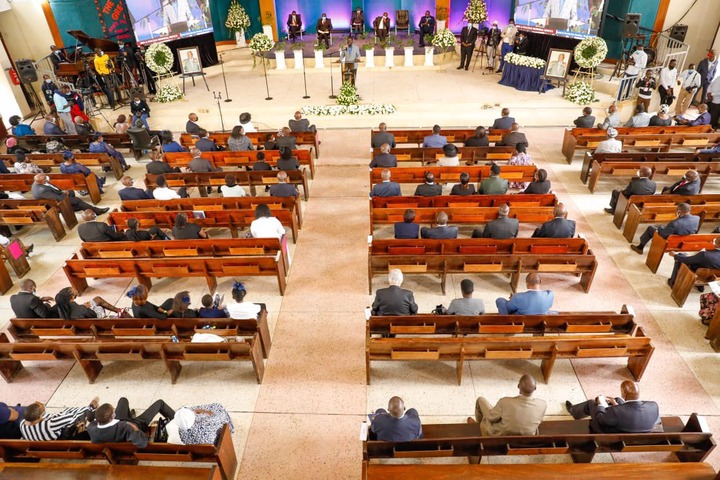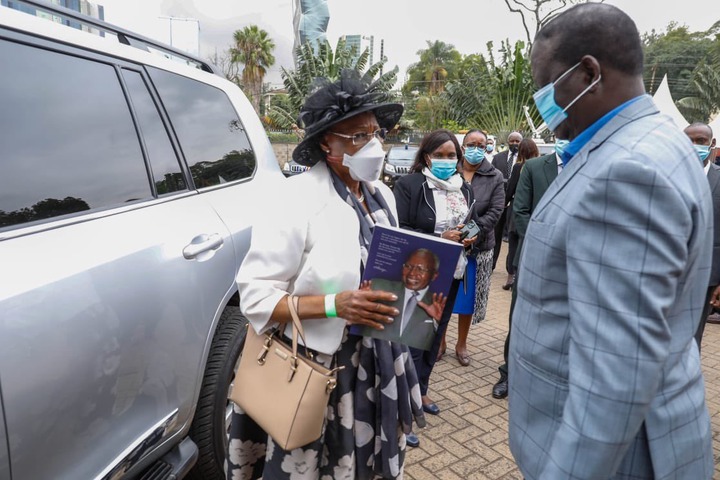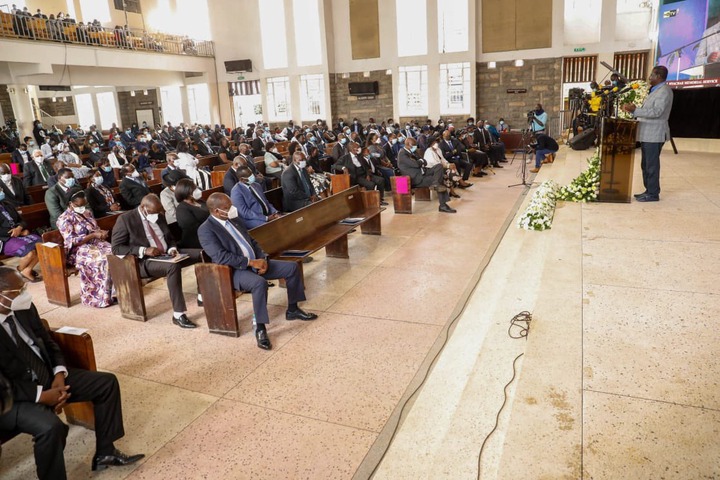 Content created and supplied by: Uhunyee (via Opera News )