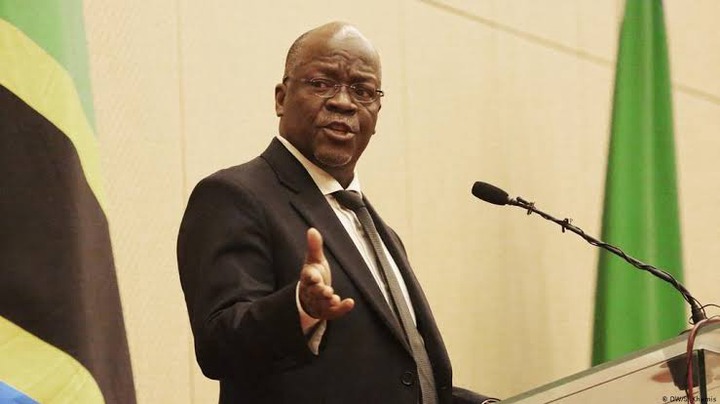 Tanzanian President John Pombe Magufuli /Photo Courtesy
The nation of Tanzania remains a unique case in the battle against the Covid19 pandemic that has united nations across the globe. While the entire world faced up to the realities of the novel Corona virus, Tanzanian President John Pombe Magufuli declared his country Covid free.
The last statistics issued by the Tanzanian government are from April 29th 2020 and record a caseload of less than 600. In the time since, President Magufuli has urged his people not to wear masks and life in the East African nation has seemingly gone back to normal.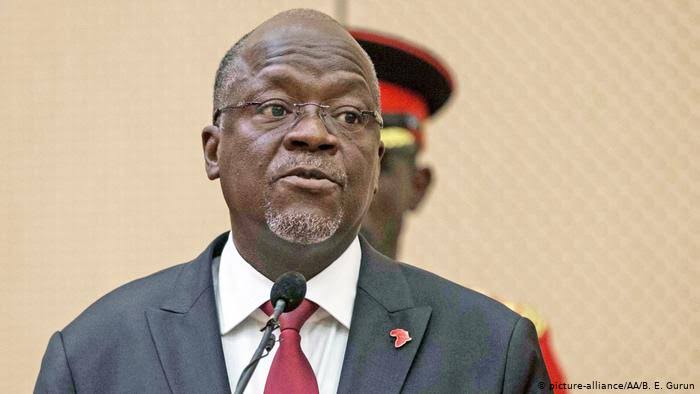 President Magufuli /Photo Courtesy
Last week, President Magufuli warned Tanzanians against the Covid19 vaccines. "You should stand firm. Vaccinations are dangerous. If the white man was able to come up with vaccinations, he should have found a vaccination for Aids by now; he would have found a vaccination of tuberculosis by now; he would have found a vaccination for malaria by now; he would have found a vaccination for cancer by now," President Magufuli said.
While Magufuli declared the East African nation clear of Covid in 2020, photos emerging on social media have shown senior members of his government drinking herbal medicine that allegedly protects against Corona virus.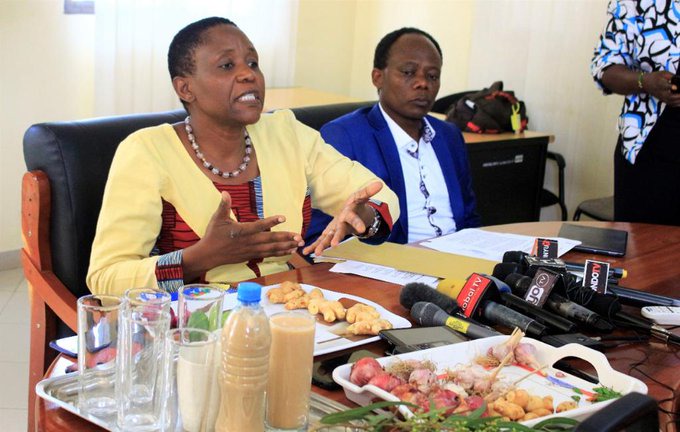 Senior Tanzania Government officials
The photos feature Tanzania's Minister of Health Ummy Mwalimu and several other high ranking members of the Cabinet unveiling the 'new' treatment for Covid19. But the alleged treatment is not novel, it features common soices such as ginger and garlic that have normally been used to treat common cold.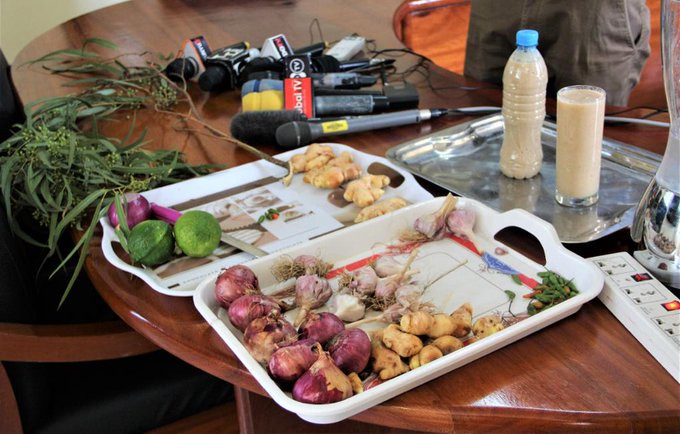 The ingredient for the medication
The government officials went on to symbolically take a drink of the concoction that was brewed live on camera. The ingredients were blended together and taken by the minister.
Across the border in Kenya, the government has already announced plans to initiate vaccination of its citizens in the first quarter of 2021. According to the Ministry of Health, Kenya will vaccinate 1.25 million of its people between February and June 2021. Another 9.7 million will be vaccinated in the second phase between July 2021 and June 2022.
This juxtaposition places into context the Covid19 situation in Tanzania that has almost become bizarre. Without official statistics from the government, it is impossible to gauge the health situation in Tanzania.
Content created and supplied by: UbuntuNews (via Opera News )