ODM Secretary-General Edwin Sifuna has broken the silence on whether the ODM leader Raila Odinga will be vying for the top seat in the coming general elections. According to Sifuna, Raila has a proven track record of putting the national interest before his own interest and given the fact that he has done it before, anyone else in the party can also be given a chance to vie for the top seat. The only thing the ODM leader has made clear is that he does not believe any of his NASA colleagues deserve the top seat.
NASA has been experiencing political disparity after the ODM leader Raila Odinga publicly declared that he will not endorse any of his NASA partners for presidency ahead of the 2022 general elections. However, Sifuna has hinted on what ODM has in mind where choosing of their flag bearer is concerned. According to ODM Secretary-General, the party decided that in the event Raila has to endorse someone then he should look for the candidate within ODM party hence giving an example of Mombasa governor Joho and his Kakamega counterpart Oparanya.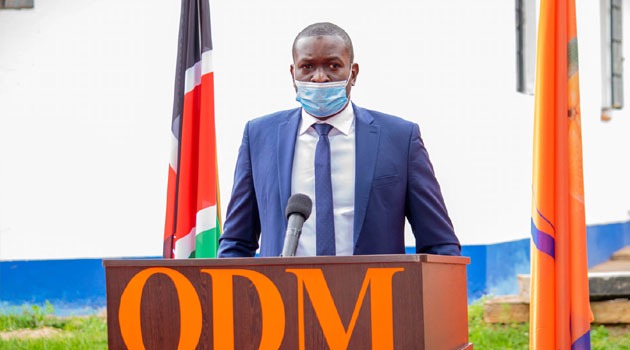 Sifuna has also brushed off arguments of Mudavadi, Kalonzo and Wetangula supporting Raila politically claiming that members of ODM have made it clear that they have suffered greatly under the burden of the so called NASA coalition. According to Sifuna, he was given specific instructions in places like Bungoma by the members that ODM would rather die than be yoked with people like Wetangula in another coalition.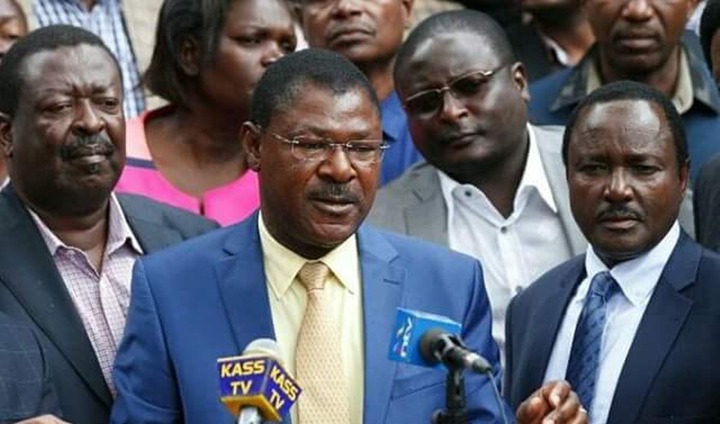 When asked if ODM would not be working anymore with other NASA partners, Sifuna claimed that ODM will be working with coalitions that are symbiotic not parasitic. Sifuna insists that ODM is looking forward to work with parties that will open doors for regions that ODM has politically not penetrated and what ODM members want is mutual beneficial coalitions for instance a party like Jubilee which might assist them in mount Kenya region.
However, the ODM Secretary-General made it clear that they have been unable to get in to the statehouse with the so-called NASA partners and as a party they are exploring ways of finding the key to statehouse and it is clearly not with the other three NASA brothers.
Photo Courtesy: Capital FM
Content created and supplied by: Newsgang (via Opera News )