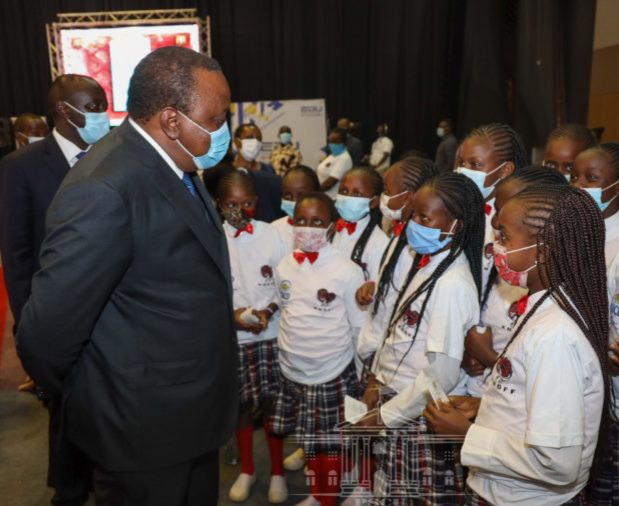 The education sector in kenya has undergone many transformations since independence. The governments of the day have endeavoured to bring reforms in the sector to tailor it to suit the country's educational needs.This has been done on the backdrop of the centrality of education in to economic growth of families, societies and nations. There have been a number of Commissions set up by the President as well as taskforces to advise on the education systems and practices to meet the needs of learners. In this light ,the curriculum has been reviewed severally in 1965 ,1985 todate.
The current 8-4-4 system of education has been faulted for producing graduates who are lack the relevant skilss and technical knowhow to engineer the economic growth. Learners have been wasted through subjection tros a very wide curriculum with little speciality on learners interests and special gifting. Another pitfall in this system has been over emphasis on quality grades in exams which encourages rote learning. Learners are forced to cram content for examinations at the expense of good mastery and application of learnt concepts. This was the recipe for rampant examination irregularities which threatened to seriously compromise credibility of kenyan exams.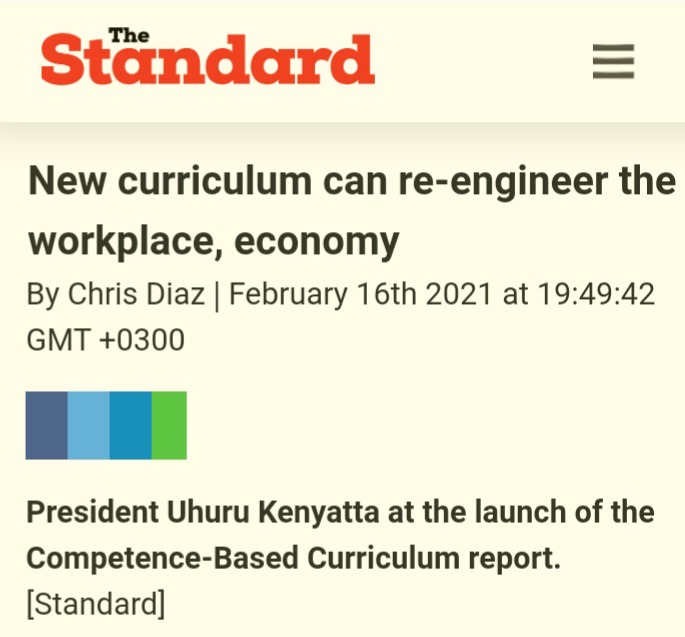 President Uhuru Kenyatta officially received the report on basic education from the task force the past week.The president lauded the new Competency based curriculum as a turning in the education sector.In the new 2-6-3-3-3 curriculum,communication, collaboration, critical thinking and problem solving will be among the top pillars of the new system in addition to digital literacy and self-efficacy. The president has created a new Curriculum Implementation State Department under the Ministry of Education. The CBC will facilitate the training of a skilled and competent workforce to drive the country's economy to the next level. It will also enhance creativity and innovation in dealing with modern day emerging challenges.
Content created and supplied by: Lumedia (via Opera News )