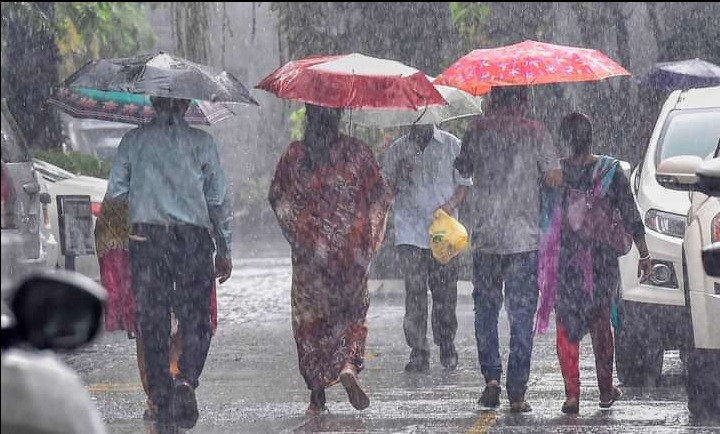 Today's not the best day for the residents of Nairobi county as they are getting more and more bad news which will affect them in coming weeks.
President Uhuru Kenyatta has imposed lockdown on Nairobi, as well as the curfew hours have been extended (starts at 8pm and ends at 4am), bars will not operate and restaurants will be serving take away meals only.
This report was expected by several Nairobians, but the weatherman has also chipped in with more bad news as majority of the daily activities are set to be interrupted by heavy rainfall.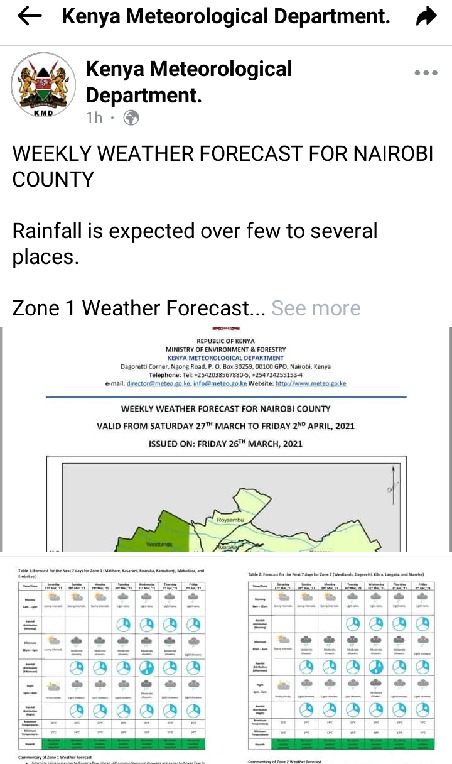 According to the Kenya Meteorological Department, several places in Nairobi county are expected to receive heavy rainfall.
Morning rainfall will be experienced in several parts of the county, and heavy afternoon plus evening downpours will follow too.
This will be a delicate moment as cold, flu and Covid-19 infection rates are expected to be high due to the cold weather. The residents are advised to be keeping warm all time, avoid danger zones and stay safe away from flowing waters.
Content created and supplied by: TheDailyScoop.com (via Opera News )