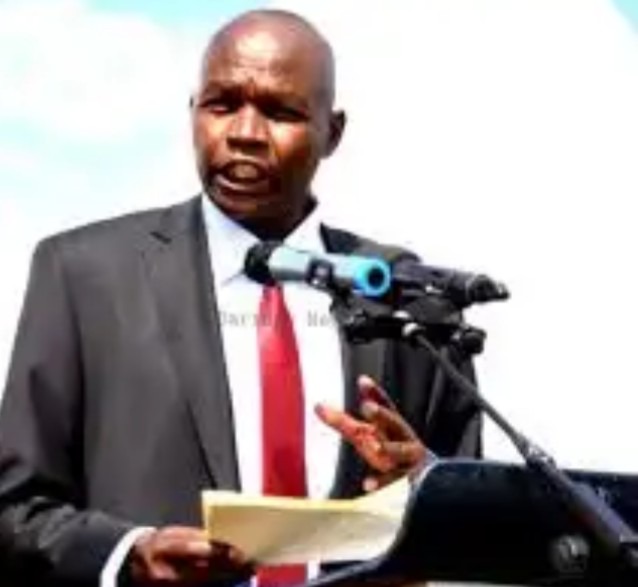 Corruption has been hindering improvement in our country. The nation is loosing billiins of Kenyan shillings through corruption. Innocent people are living in poverty due to this bad behaviour of some individuals who are exploiting innocent citizen. This has cause many projects to fail and this large amount of money end up to one person or many. Accordingly from the new constitution, it is a crime to take and give out bribe.
Those who practice this should be arrested and jailed if they are found guilty. If we reduce cases of corruption we will be richest country in Africa.
Baringo governors is trouble after the Auditor General Nancy Gathungu, reveals the top secret of Stanely Kiptis, which he uses nomally. Accordingly from the source, the governor has more than 100 active bank accounts which he uses them in transactions. This has made the county to loose more than 2 billion shillings and making it poor. This happened after the county has reported misuse of money with more than 2 billion kenyan shillings reported.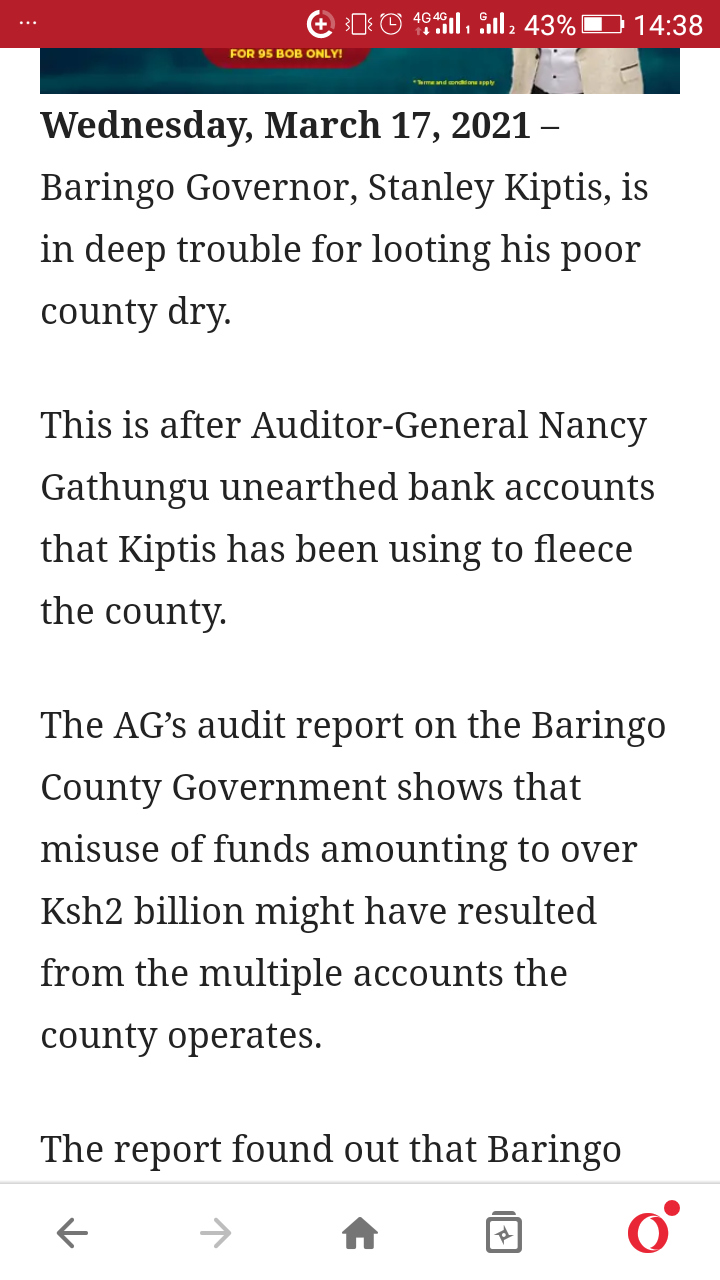 what are your views?
Comment and share!
Content created and supplied by: Felohnyaz (via Opera News )