President Yowerri Museveni suffers a major blow as Bobi Wine wins big ahead of 2021 elections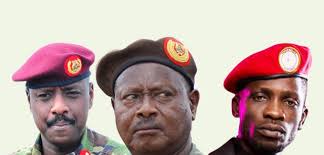 Museveni and Bobi Wine.
Ugandan President Yoweri Kaguta Museveni is among the remaining few presidents who have been in power for more than three decades. The dictator old man has vowed to remain in power despite having been in power for more than 33years.
Yoweri Museveni came into power in 1986 with his party, National Resistance Party. President Museveni has been has been ruled Uganda by intimidating the opposition. He made Kizza Besgye break the world Guines record of most arrested man in the world.
Recently Museveni the military raided the opposition offices and took all the important documentation ahead of 2021 elections. The opposition leader Bobi Wine was arrested but later released.
Bobi Wine has thanked Ugandans for giving them signatures after the military took away everything. Wine sent out this massage to his supporters,
"Thank you all Ugandans who responded to our call for fresh signatures after the military and police raided our office and took the millions of signatures we had collected for two months. Yesterday, we submitted 33,000 signatures from 109 districts most of which were collected in two days." Bobi Wine.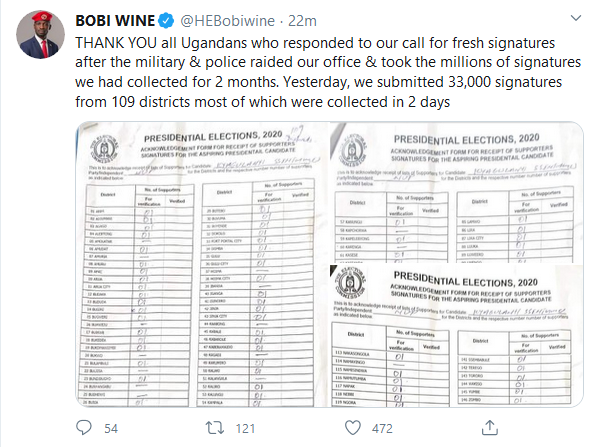 Content created and supplied by: joemuca (via Opera News )