The Kenyan former prime minister, Raila Amolo Odinga was in the most recent made a blunder unknowingly based on his own utterances. The elite of politics found himself between two rock basements after giving out some statements to the public without keen considerations.
In a statement that got known to the public on 7th December 2020, honorable Raila Odinga was featured requesting doctors to be considerate on the strike that was prevailing. He urged them to be mindful of the crisis that had hit the Kenyan economy so hard which resulted from the corona virus outbreak. In his understanding, Kenya did not have enough resources to have them have their salary increased and so he was of the opinion that the doctors should press on with the existing wage rate as they wait for the better in future.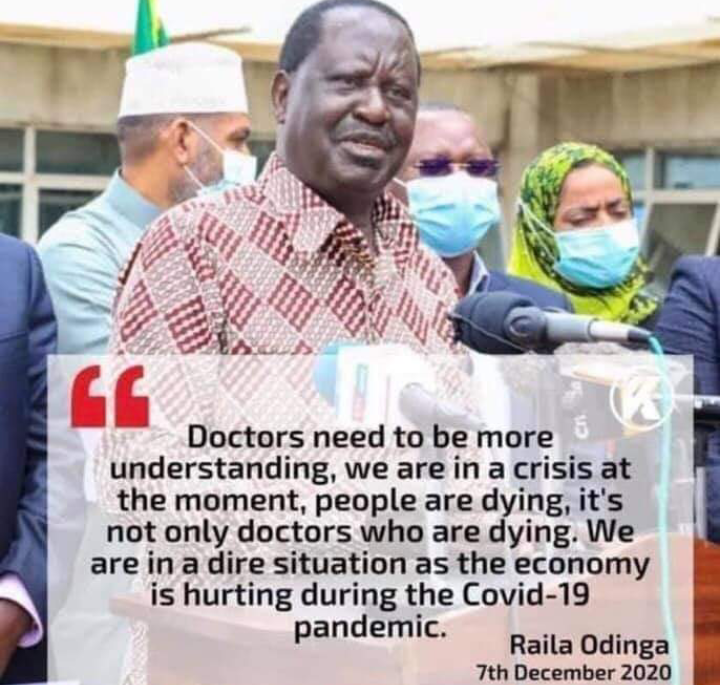 Raila's statement made much sense indeed during that moment. However, a confusion set in the the most recent utterances that Raila Odinga made to the public with respect to the same Kenyan economy. The BBI founder failed to make sense to several citizens after got featured reiterating that the the local political leaders who are MCAs pass through tough life challenges and so the government might consider granting them 2 million Kenya shillings for car allowance! To make the matter worse, this was to work with the condition of the MCAs supporting BBI. It happened at a time when the country is still under the doctor's strike threats!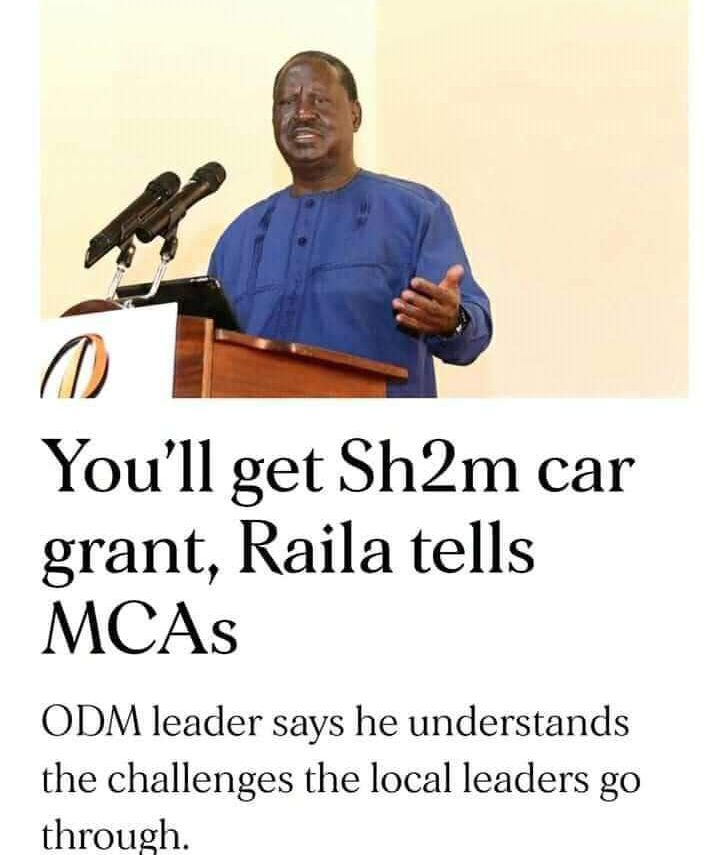 Several have failed to understand how honorable Raila treats circumstances. Why is he not taking keen interest on the health workers who have been on the cry of poor working conditions for years now? No MCA is complaining of the tough life conditions yet they are at steadfast in Raila's mind above all others who are in need of government support!
If the former prime minster is not careful, he might mess with his political ambition unknowingly!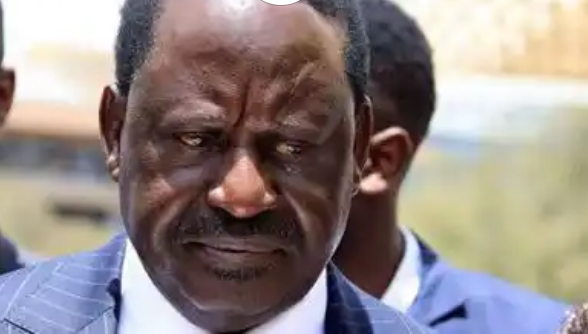 Content created and supplied by: Wangiss (via Opera News )