Citizens of Tanzania might have witnessed one of the saddest moments in their country after a minister broke down while narrating a series of sad incidents that has happened ever since he got infected by Covid-19.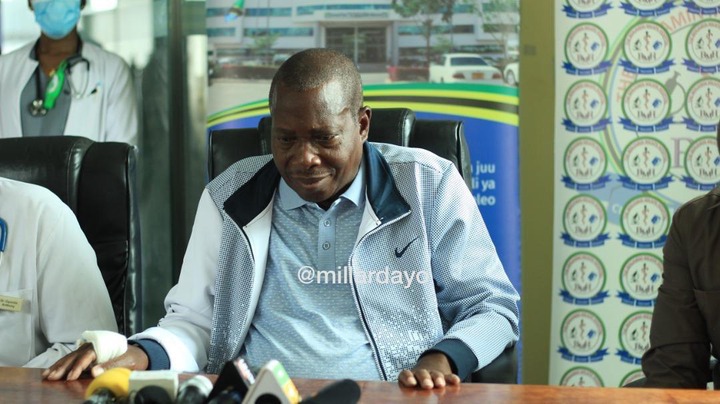 Photo:courtesy
Speaking on ITV Tanzania, the minister who has been identified as Mlango revealed how he had been having a hard time in his house all alone after isolating and staying as far as possible from his family members in order to avoid infecting them.
Narrating his pain, he said while breaking down that he was so much disappointed by the fact that he couldn't attend the burial of his late friend who has also been identified as the late Maalim Seif who reportedly died of Covid-19. However, he sent his condolences to the family and friends of all the people who have lost tye or lives due to Covid-19 along with other illnesses.
He thanked the Tanzanian President, John Pombe Magufuli whom he said that has always been there for him calling him on a daily basis just to make sure that he was doing well.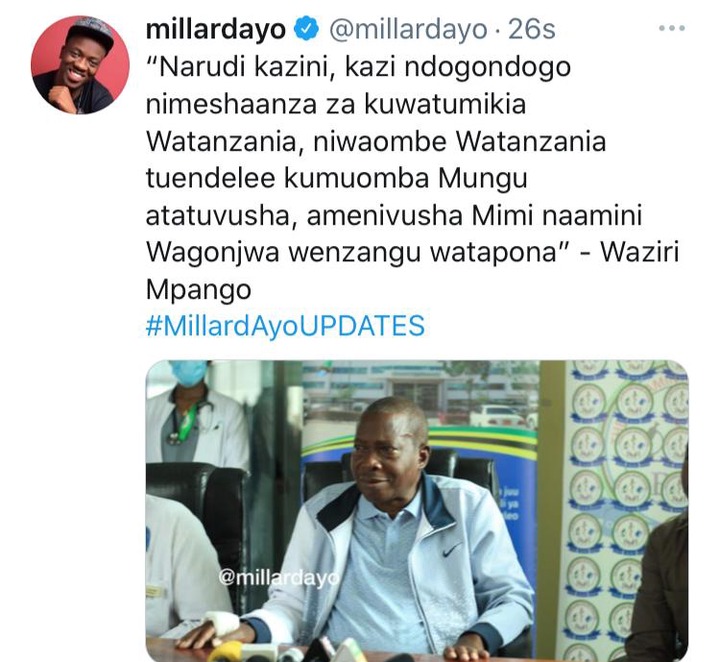 On matters to do with his current condition, he revealed that he was now doing okay and was ready to go back to work urging all Tanzanians to make sure they stay safe and keep on praying for Tanzania in order to beat Covid-19 virus which according to him was taking away their loved ones.
His remarks has however sparked alot of mixed reactions from Tanzanians who seemed to have been confused on why he didn't have a face mask on despite the fact that he revealed that he had been infected.
With a section of Tanzanians claiming that maybe he was okay and safe, others went ahead and called upon President Magufuli to tighten Covid-19 measures in the country to reduce the number of infections in Tanzania.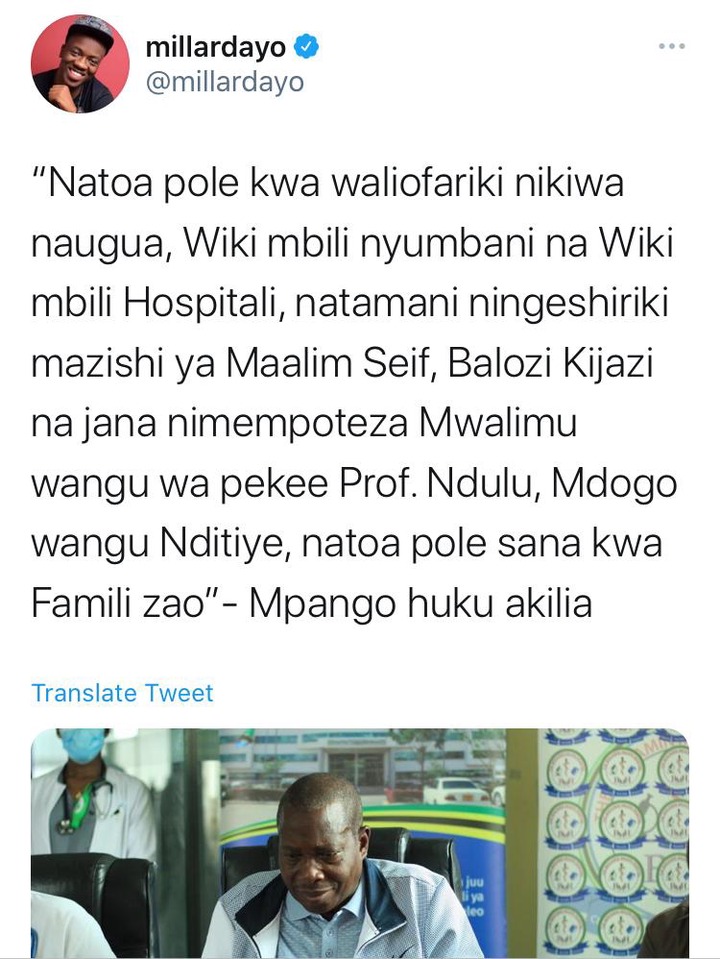 Content created and supplied by: TheProffessorr (via Opera News )