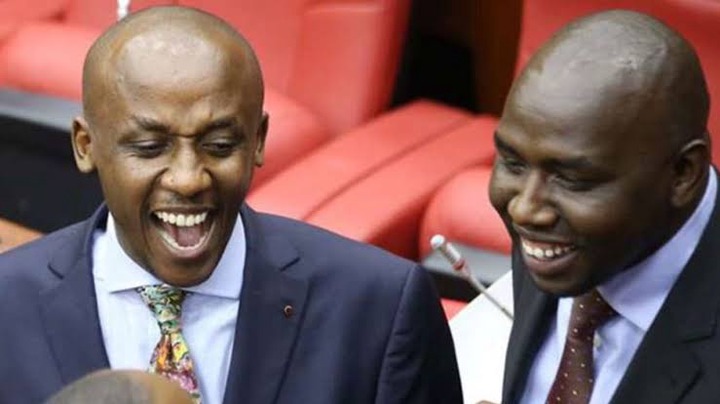 Senators left in stitches after Wetangula's comment of defiance to president.
Senator Moses Wetangula left the Senate in stitches, when the Senate was officially opened after the Christmas break.
The senator who was contributing to a debate where some members of "Tangatanga" including senator Murkomen and Aaron Cheruyot, we're discussing manners in which they find themselves de-whipped.
It is during that debate, the the Bungoma senator left members of the Senate in stitches when he came up with a famous say, that "Even Robbers have to be disciplined to succeed," as soon as the senator finished, the house busted into laughter.
Senator Wetangula is one of the few people who knows what is meant by discipline and loyalty to the party and coalition, as he has previously been a victim of such, after failing out with his coalition partners, that saw him lose his position as the minority chief whip.
Content created and supplied by: Tebare (via Opera News )