In 2018, the country was rocked by the national youth service scandal that had close to 10.5 billion of the taxpayers money embezzled. This saw close to 17 suspects arrested and their accounts have since been frozen.
The latest money laundering scandal is linking Water cabinet secretary Sicily Kariuki who was the then CS for public service and gender with loss of close to Sh 7.7 million.
Kariuki who was saved from the pangs of impeachment by William Ruto in 2018 when a section of lawmakers at the Kenyatta National hospital wanted her send home could soon be walking a tight rope.
According to new reports, it is claimed that in the year 2017-2018,the NYS hired a chopper for their staff for fieldwork and travels to different destinations.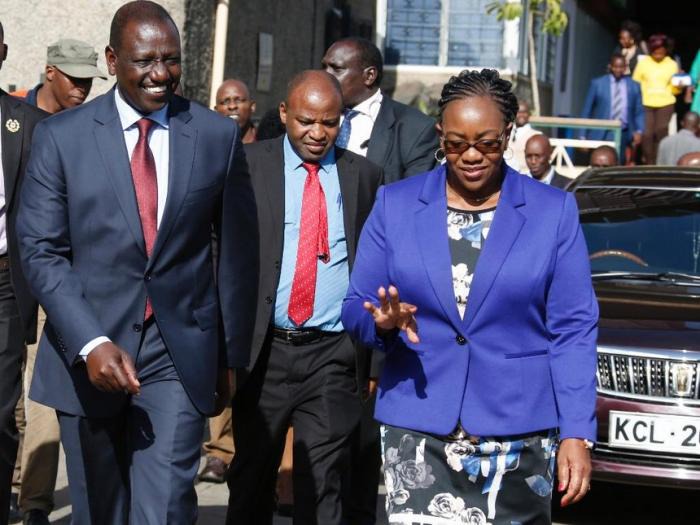 The chopper was to end its trip at Wilson Airport but the Cabinet secretary diverted it to Windsor for a private event which had not been approved in the itinerary where extra charges were incurred.
"Further, the invoices billed and paid include an invoice for Windsor as part of the itinerary, which was not in the approval itinerary that was requisitioned and approved by the accounting officer," the auditor said.
The auditor also questioned how 2.3m could be spend for the hiring of mobile toilets for a one day cabinet secretary meeting at the NYS College in Gilgil.
The chairman of the Public Accounts committee Opiyo Wandayi has now confirmed Kariuki has been summoned to appear before the committee and answer to the allegations.
Content created and supplied by: Annnjeri (via Opera News )