Today's covid numbers have gone up again as 1698 people have tested positive from the Corona virus. The government has announced plans to ensure that more people are vaccinated but it seems people are not doing enough to avoid the virus.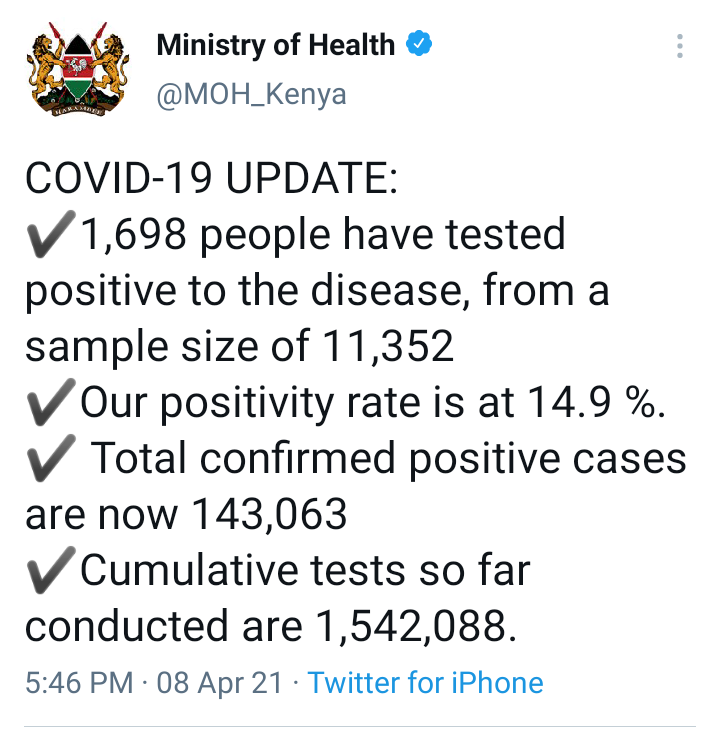 Covid update. Picture courtesy.
The total number of people that have tested positive is now above 140 thousand and this is worrying. The Cabinet Secretary for Health has urged Kenyans to ensure that they maintain safe distance and stay away from the lockdown areas.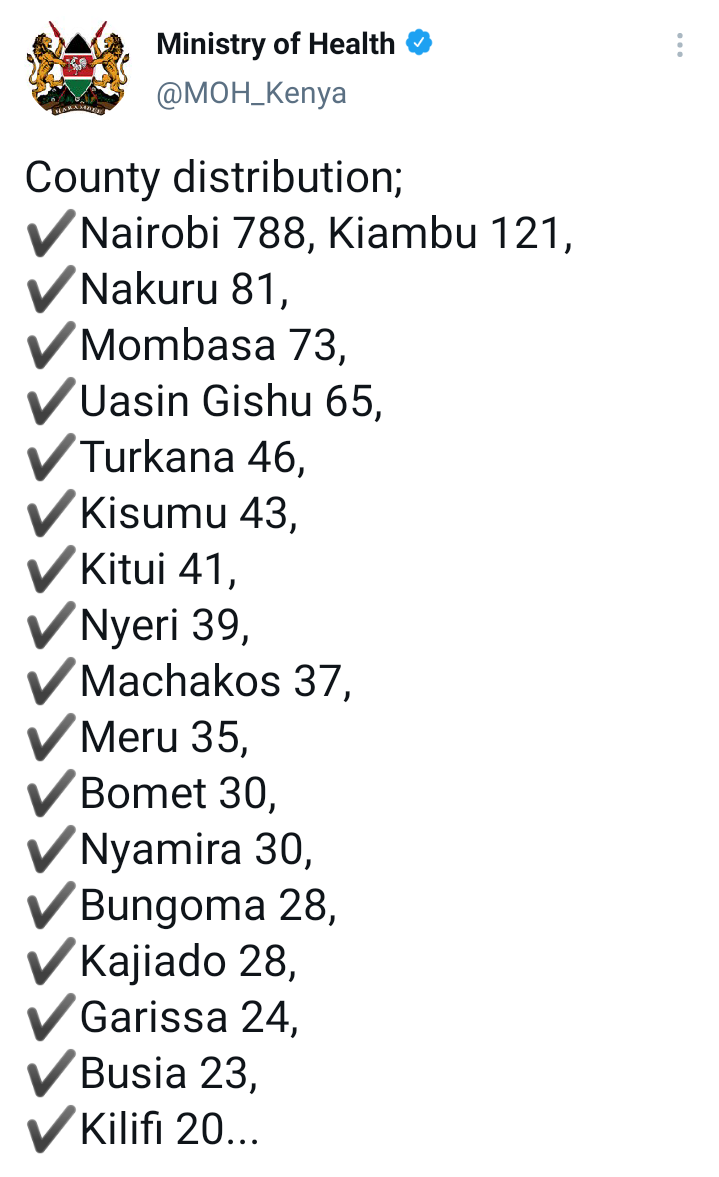 County distribution. Picture courtesy.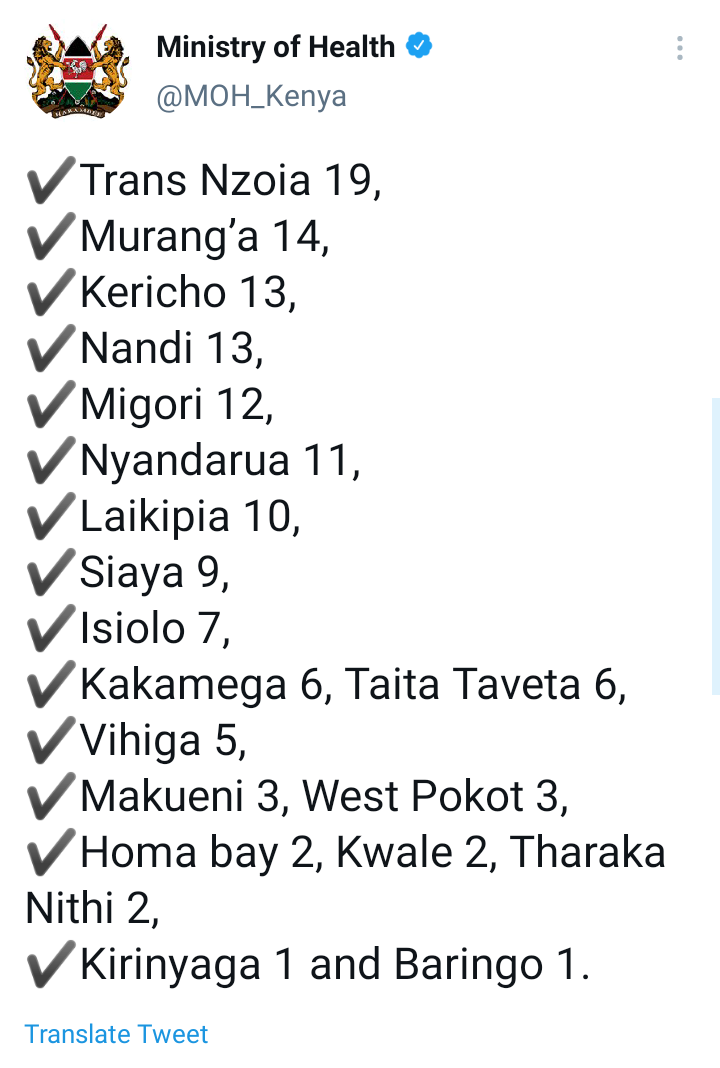 County distribution. Picture courtesy.
Nairobi, Kiambu and Nakuru still top the number of positive cases in the country despite the lockdown. It is therefore concluded that these areas, there doesn't seem to be much adherence to the rules put in place.
Age Distribution. Picture courtesy.
People between the ages of 30 to 39 are the ones not adhering strictly as 441 have tested positive. This is the highest number of people testing positive in an age bracket.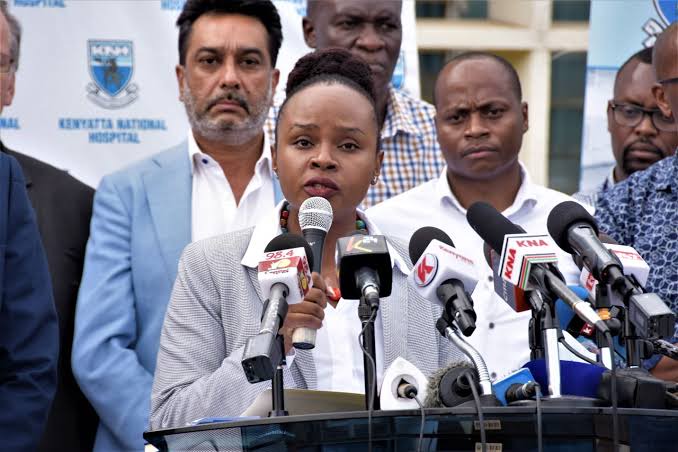 Picture courtesy.
Content created and supplied by: Kimaniosoro21 (via Opera News )