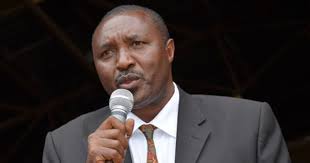 The outspoken legislator for Bahati constituency Kimani Ngunjiri today told the coastal residents that they should not be scared of central region voting as a block in the coming elections. He added that things had changed and that they will be surprised how the votes will be split.
He said that the region's votes may not even be significant in propelling the deputy president in getting the country's top job. He added that there were some leaders who were behaving in a manner to likely suggest that they had so much influence in the region and yet they were not known by the residents.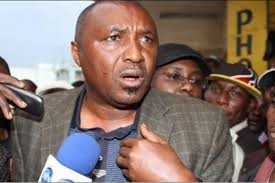 As usual the lawmaker attacked the head of state by saying that he had lost direction on the best way to run the country and his time was coming to an end. He noted that his allies were talking bad of the wheelbarrow and they had nothing to offer to the suffering Kenyans.
Kimani added that the wheelbarrow was a tool very important in creating employment opportunities to even graduates. He said that the Dp had a good and long lasting solutions to the unemployment challenge among the youths. More empowerment programs were to come when the Dp will finally ascends to power, he noted.
He finally urged the Kilifi residents to support the second in command as he was someone who had been tested and that he was hardworking. He noted that Ruto needed no endorsement like other leaders who had declared their interest in 2022 elections but were relying support from some quarters.
Attached is a video link of Ngunjiri speaking:
https://youtu.be/Zd7uCwftwHw
Content created and supplied by: GachNews (via Opera News )