Matsanga David is a Ugandan born Lawyer, investigative journalist and conflict resolution expert. He is an Anti-ICC who has challenged the Hague Court for falsely accusing Kenyan President Uhuru Kenyatta and his deputy William Ruto. He has used his Africa World Media media to expose the International Criminal Court weakness when handling cases in Africa.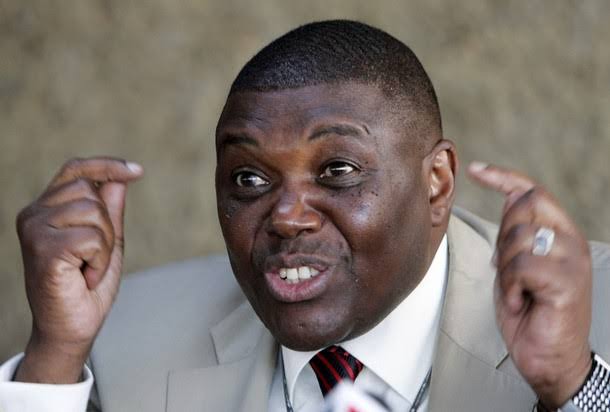 Picture for illustrative purpose.
Through his 'The Legacy Trend' he writes a very good message to every other person. It's evident from his latest post that he is the brains behind this facebook page named The Legacy Trend'. Attached find that evidence before I take you through what he urges every Kenyan to try.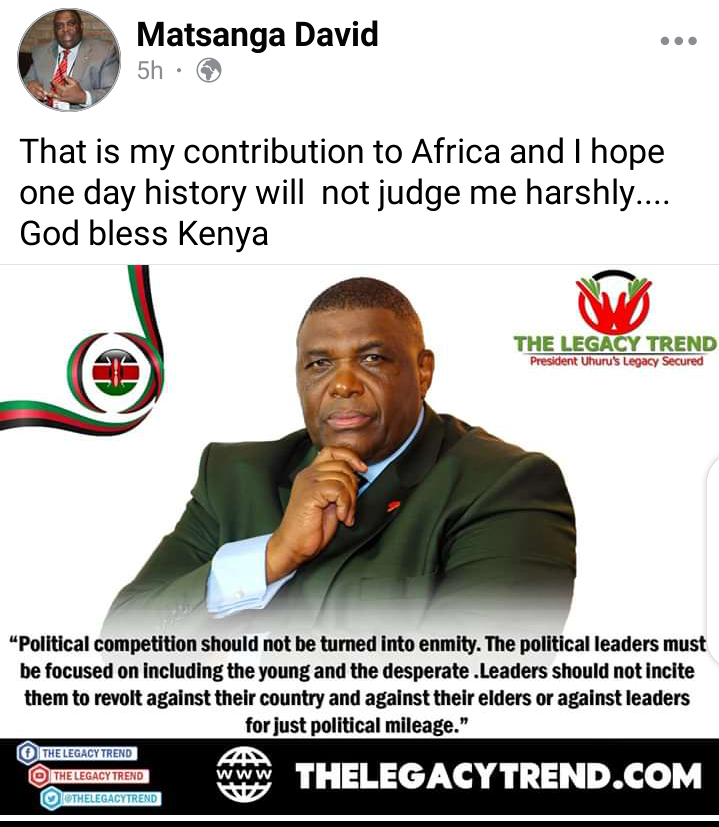 Picture for illustrative purpose.
Attached picture above of Matsanga David facebook post, clearly tells that 'The Legacy Trend' is one of his facebook pages.
From the above facebook post he clearly states that, "Political competition should not be turned into enemity. The political leaders must be focused on including the young and the desperate. Leaders should not invite them to revolt against their country and against their elders or against leaders for just political mileage." reads his post tagline
He as well from his prowess in political matters calls every Kenyan to try the following titled "KENYANS TRY THIS"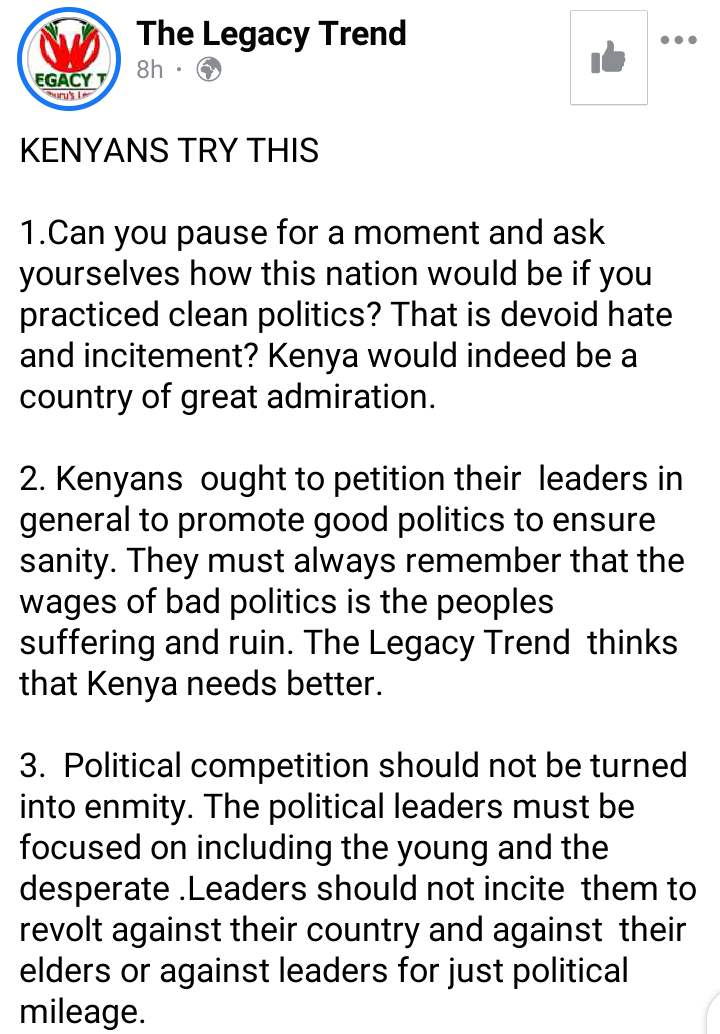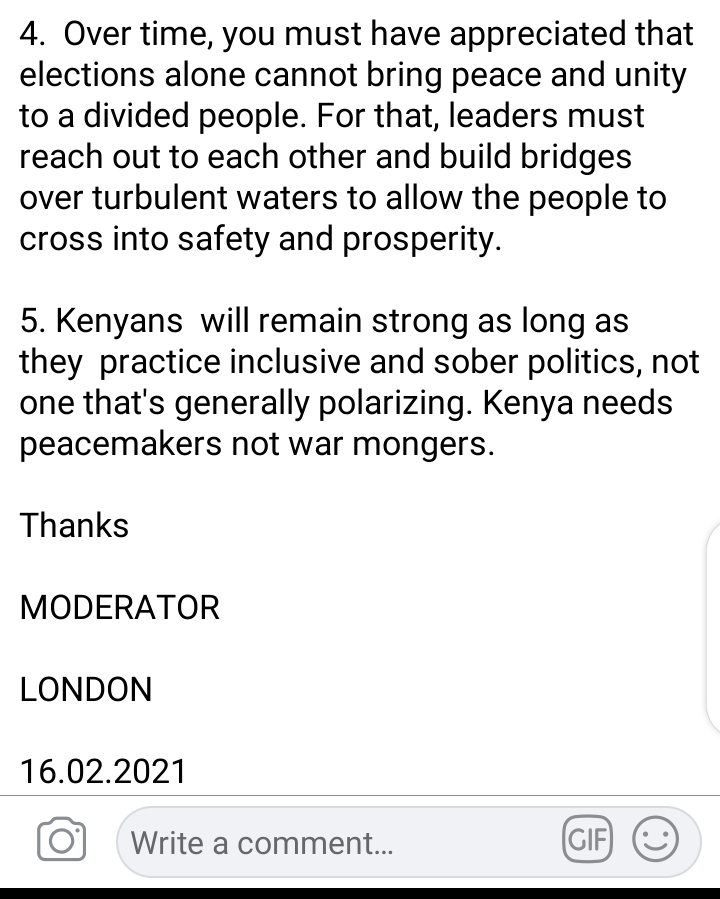 Picture for illustrative purpose.
This facebook post attracted lots of reactions where different Kenyans gave different views and opinions as captured below.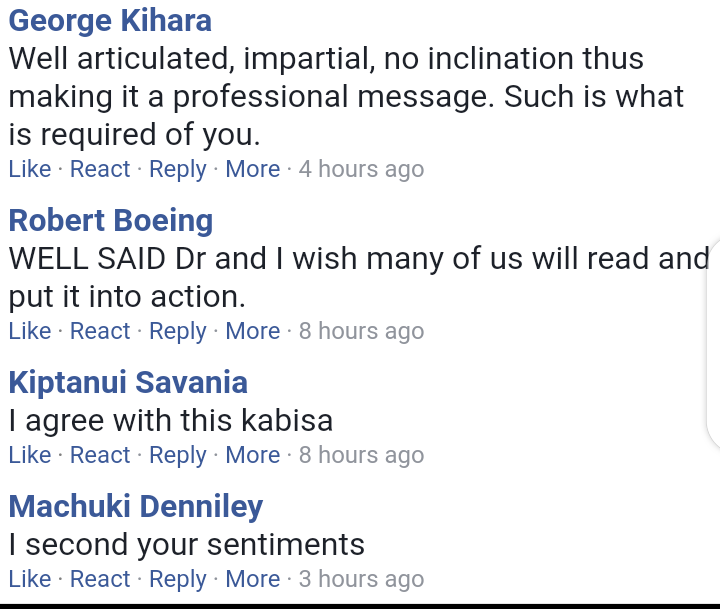 Picture for illustrative purpose.
*Well articulated, impartial, no inclination thus making it a professional message. Such is what is required of you.
*WELL SAID Dr Matsanga David and I wish many of us will read and put it into action.
Content created and supplied by: EdwinK. (via Opera News )