VIDEO: Bodaboda Rider Snatches DP Ruto's Microphone To Air Their Demands In Embu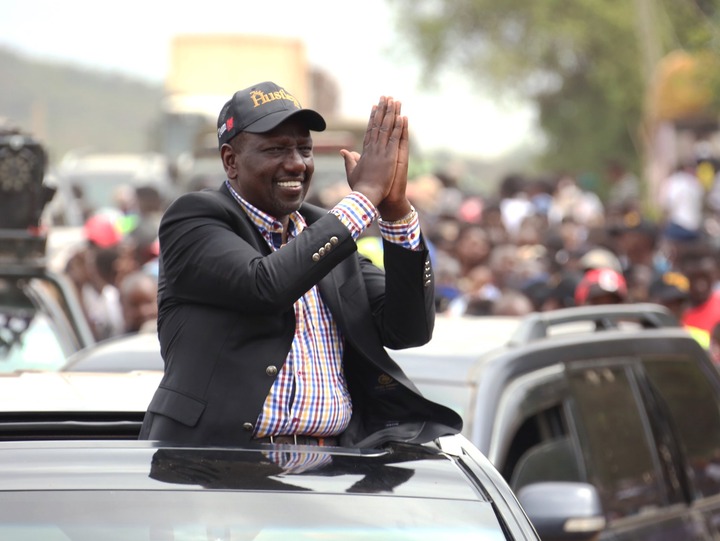 As expected of DP Ruto's tour of Embu county for church and political functions today, the claimax of the tour was at the CBD of Embu Town where together with his convoy camped for an hour long public address.
During the address, various leaders that had accompanied him gave their remarks with the DP acting as the emcee of the day like what he's been doing in such like events.
One politician whose speech was quite interesting in that address is the former Machakos senator Johnson Muthama.
Muthama chose telling Embu residents a little story about DP Ruto's history as well as the recent past in the Kenyan political arena as one way to best deliver his speech.
That "DP Ruto helped Moi win the elections of 1992, 1997, helped Uhuru with the elections of 2002 which they lost, helped Raila secure substantial votes in 2007, helped Uhuru become president in 2013 and did the same twice in 2017 but he's now being treated like an outcast."
That for this reason, the DP is the man who should to be the fifth President of this country.
Another story he delivered was that of the March 2018 handshake between President Uhuru Kenyatta and former Prime Minister Raila Odinga which he blamed for the splitting of both NASA and Jubilee.
After him came another politician who delivered his own speach before handing the DP the DP the microphone for him to close the meeting.
Just as the DP was about to deliver his closing remarks, a bodaboda rider emerged from a crowd of riders that were donned in green reflectors and was frog-marched above the heads of those listening to the DP up to the bonnet of his KCL Lexus.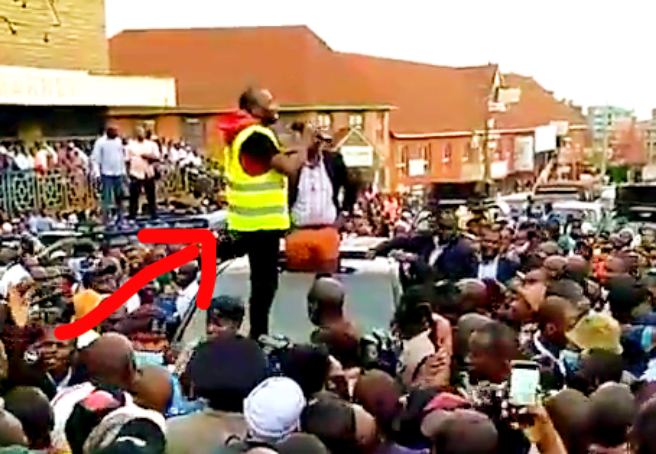 Upon finding stability on the bonnet, the rider removed his black 'Hustler's Clerk' cap then picked the microphone from DP Ruto's hands and immediately started talking.
His speech was that "sisi kama watu wa boda tuko nyuma ya hustler na tunamtaka akuje atusaidie kama vile amepromise watu wa soko pale."
Click on the link below to watch him talk at minute 53:55 of the video.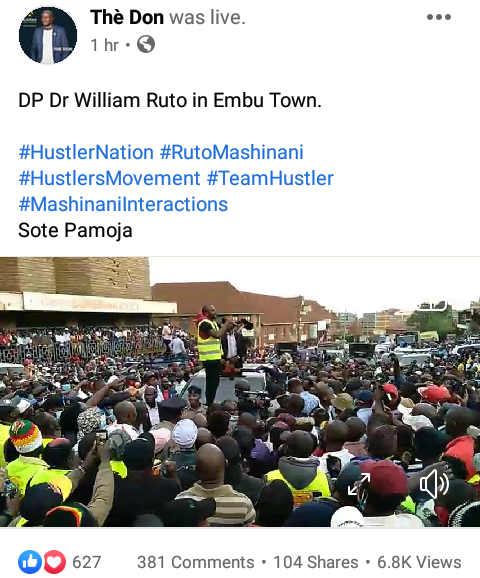 https://m.facebook.com/story.php?story_fbid=10222920169089478&id=1135489031
Content created and supplied by: AustineBarasa (via Opera News )