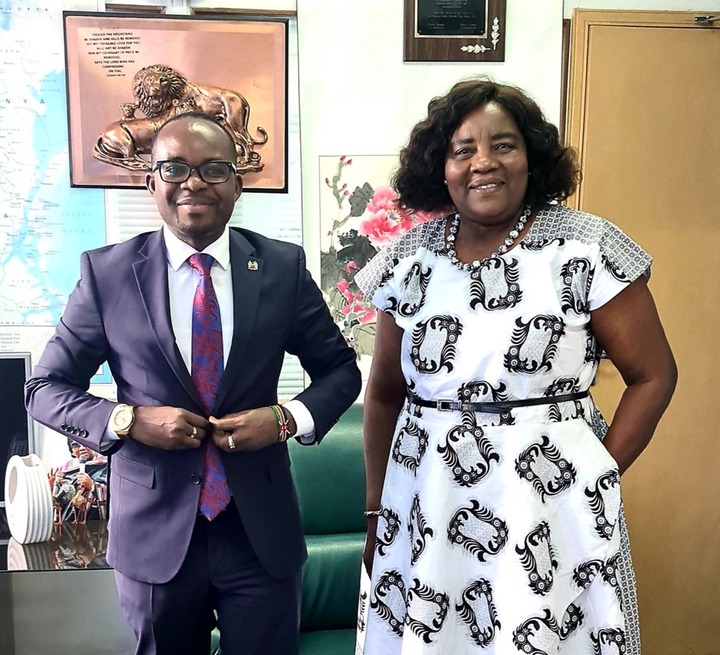 Former Prime Minister Raila Odinga's Personal Aid Sila Chepkeres Jakakimba has revealed that he went to visit Mama Ida Odinga at her offices.
He has revealed a photo of both of them inside the luxurious office of Raila Odinga's wife whom he has disclosed is the Managing Director of East Africa Spectre Ltd.
"COURTESY CALL on Min Piny@ MD, East Africa Spectre Ltd. Doing amazing stuff to keep the region's economy [email protected],"Silas Chepkeres Jakakimba https://t.co/EULAr8NqN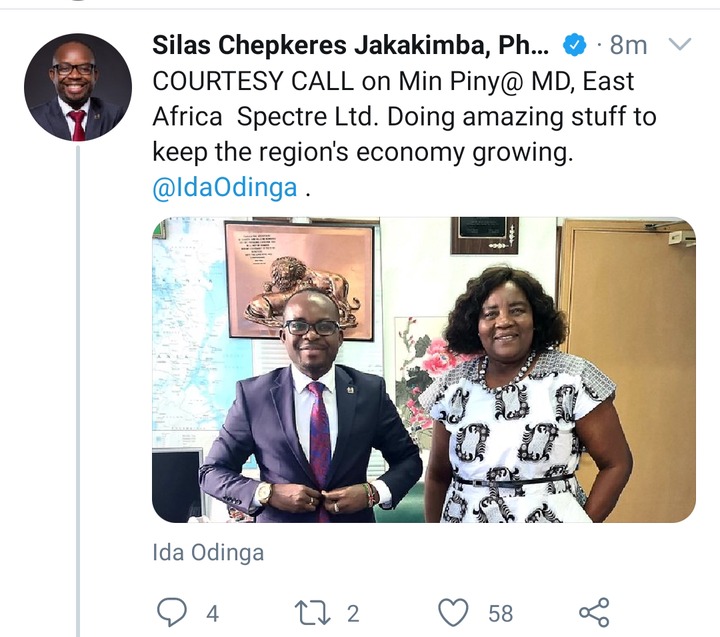 He has also noted that she is doing her very best to ensure that the economic development in the East African region and beyond is achieved greatly.
East Africa Spectre Ltd is a Liquefied Petroleum Gas (LPG) Cylinder Manufacturer & Revalidating Company Based in Industrial Area, Nairobi.
It is owned by the Odinga's with the children of the former Prime Minister Raila Odinga being done of the other directors listed in the website of the company.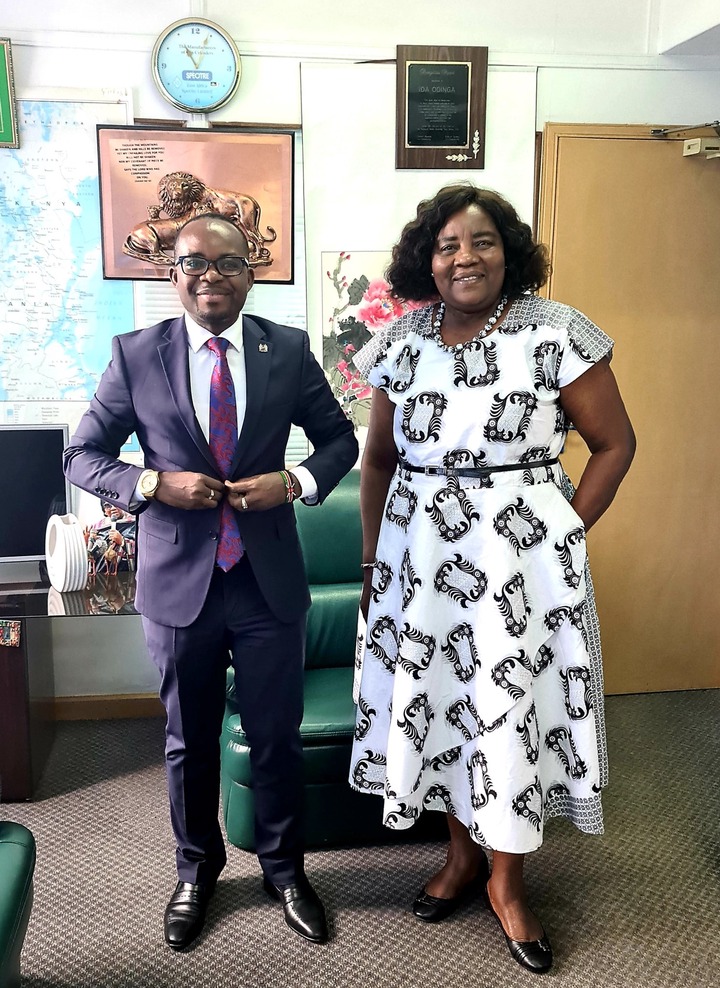 Content created and supplied by: Jay_Moh (via Opera News )