Matsanga David is a Ugandan born Lawyer, investigative journalist and conflict resolution expert. He is an Anti-ICC who has challenged the Hague Court for falsely accusing Kenyan President Uhuru Kenyatta and his deputy William Ruto. He has used his Africa World Media media to expose the International Criminal Court weakness when handling cases in Africa.
Having all the experience and having worked at the ICC Court, Hague we don't know what this Prominent Lawyer knows that we don't in matters about the outgoing Fatou Bensouda. He has this morning expressed his heart and for the love of our Republic, Matsanga David has this on this facebook page this morning.
"Let us all pray that Fatou Bensouda does not act maliciously before she leaves office" her facebook post reads

Picture for illustrative purpose.
Picture for illustrative purpose.
Fatou Bom Bensouda is a Gambian lawyer and international criminal law prosecutor. She has been the International Criminal Court's chief prosecutor since June 2012, after having served as a Deputy Prosecutor in charge of the Prosecutions Division of the ICC since 2004.
She is now going out as the ICC prosecutor after the once Deputy President William Ruto Lawyer Karim Khan successfully elected to succeed her.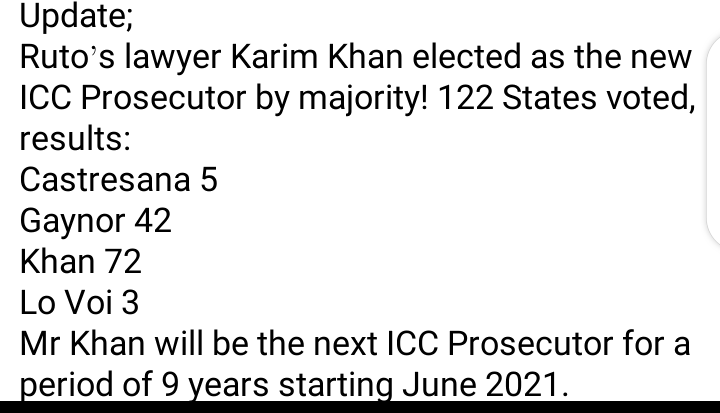 Picture for illustrative purpose.
Content created and supplied by: EdwinK. (via Opera News )