Tangatanga leaders have attracted a lot of debate in the internet when they decided to use a wheelbarrow as a podium during the Deputy president's meeting.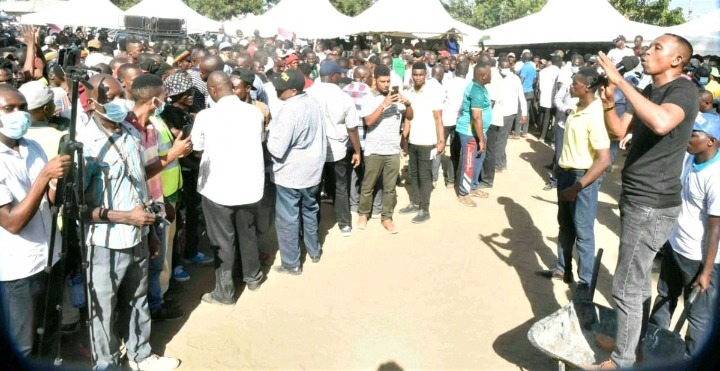 The leaders were in Kisauni in Kadongo playing field where the deputy president had a mission to help the youths.
In the photos that were posted on the internet, members of parliament Mohammed Ali, Aisha Jumwa, Khatib Mwashetani and the former Mombasa senator Hassan Omar are seen on top of wheelbarrow talking to the residents.
These are photos that attracted different opinions from the netizens, whereby the criticisers of the DP's team using that opportunity to hit them.
The questioned why the leaders would use a luxurious vehicle to come to that place and later on use a wheelbarrow as a podium.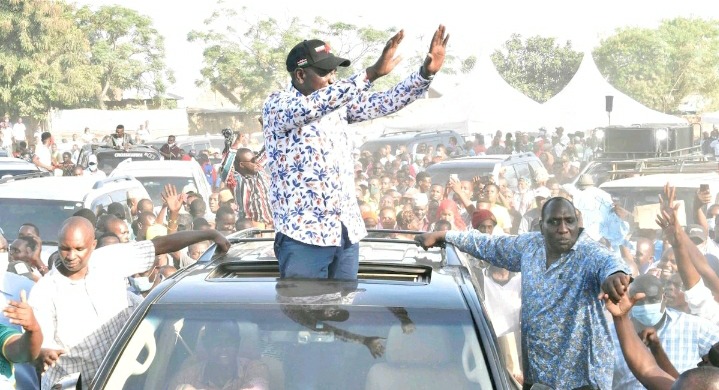 Some of them mentioned that situation as political hypocricy and a way to trick the poor to gain their 2022 votes.
Wheelbarrow has now become very famous after being selected to be the emblem of the DP Ruto's party UDA.
Despite his criticisers to criticise his donations of wheelbarrow to the youth, Ruto says that his mission is to support the lives of those who are lazy to become fruitful.
Ruto said that he is proud to have a wheelbarrow as the emblem of his party, since other parties also have the emplem that they are proud of. 
Content created and supplied by: ANjangiru (via Opera News )