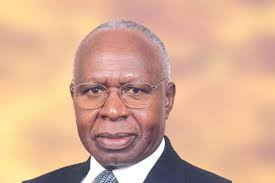 Jomo Kenyatta was a Kenyan anti-colonial activist and politician who governed Kenya as its Prime Minister from 1963 to 1964 and then as its first President from 1964 to his death in 1978.
He was the country's first indigenous head of government and played a significant role in the transformation of Kenya from a colony of the British Empire into an independent republic.
In 1952, senior chief Musa Nyandusi played an important role in Mzee Jomo's life. He was the man who sheltered Kenyatta who was wanted by the colonial government.
His son Simeon Nyachae is a prominent politician and a long-term MP for Nyaribari Chache served as Minister for Agriculture and Industrialisation under Moi and later headed the Roads and Public Works docket under the Kibaki administration.
Upon his arrival back in Kenya in 1964, he went back to provincial administration and began to steadily rise up the ranks within the provincial administration, ending up with a position as a provincial commissioner from 1965 to 1979. He later served as the chief secretary in the civil service under the governments of Jomo Kenyatta and Daniel Arap Moi
Nyachae in 2002 ran for the presidency on a Ford-People ticket, emerging third after Narc's Mwai Kibaki and Kanu's Uhuru Kenyatta.
Content created and supplied by: Ooliskia_Wapi (via Opera News )