One Kenyan citizen has taken to his Twitter account and dedicated a bible verse to his Excellency the deputy president as a gift during this Valentines Day. He wrote the piece of the Bible verse on his twitter handle and explained that he intended to dedicate the spiritual verse to the second in command. That is a good gesture from the patriotic Kenyan to send such a nice and encouraging word of God to our leader. It serve as both valentine's message and Sunday strong spiritual message. I congratulate this royal Kenyan for remembering the deputy president through this gift of the holy word.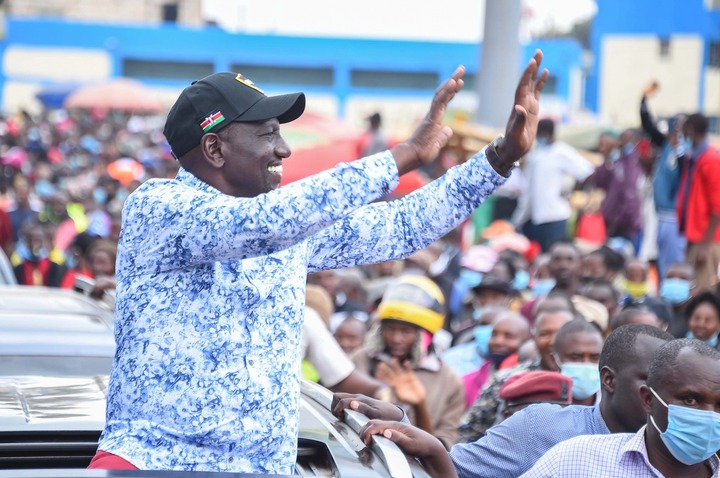 His twitter message read:" This Sunday, I dedicated to William Ruto a bible verse; Proverbs 20:21 (not 2022) says: An inheritance obtained too early in life is not a blessing in the end. William Ruto, you should have focused on assisting Uhuru Kenyatta deliver on promises made, & not on succeeding him. "His statement read.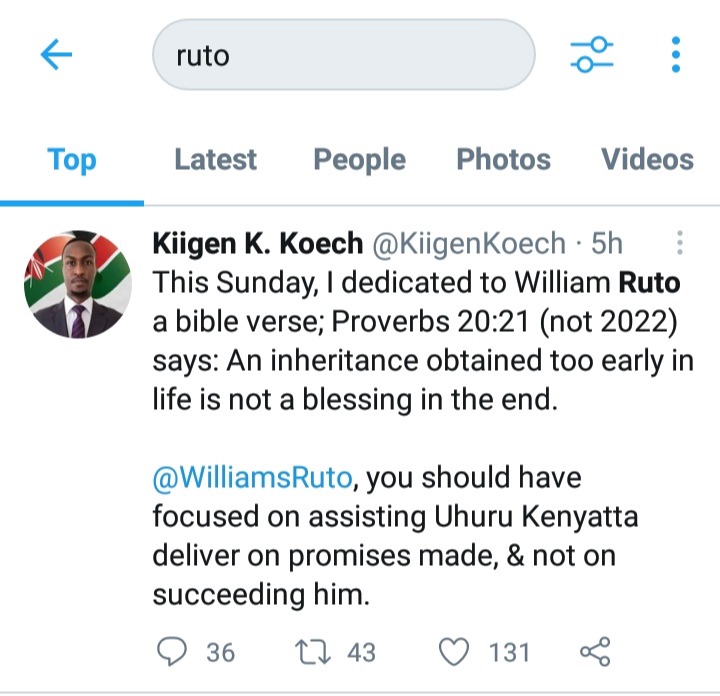 His message is anchored on the Bible verse extract from that he has written and it is solely a dedication to our deputy president. He is a God fearing man and this Sunday message is best for him. Let us all Kenyans embrace reading the word of God and put it to practice. God bless Kenya
Many social media users have received his Twitter messages and have given their views and opinions concerning the Bible verse message. Look at some of the opinions and concerns that were recorded by a section of Kenyans.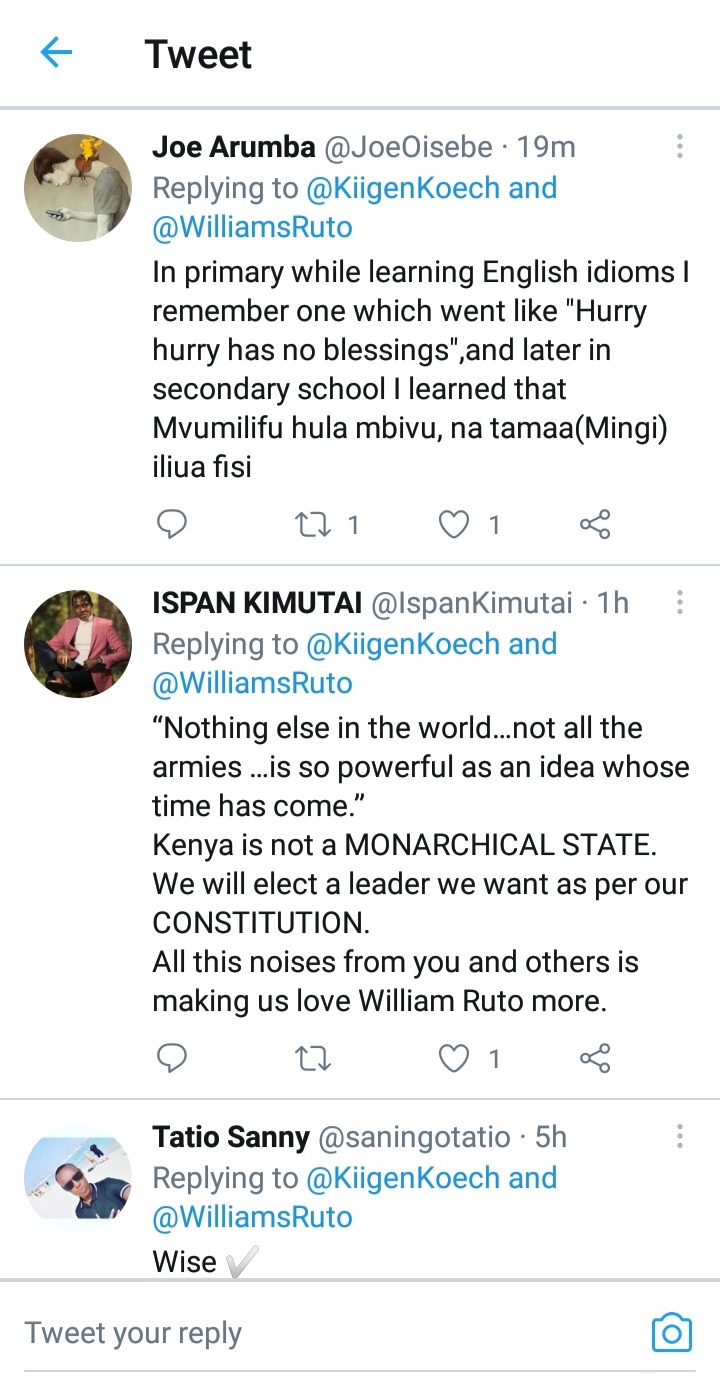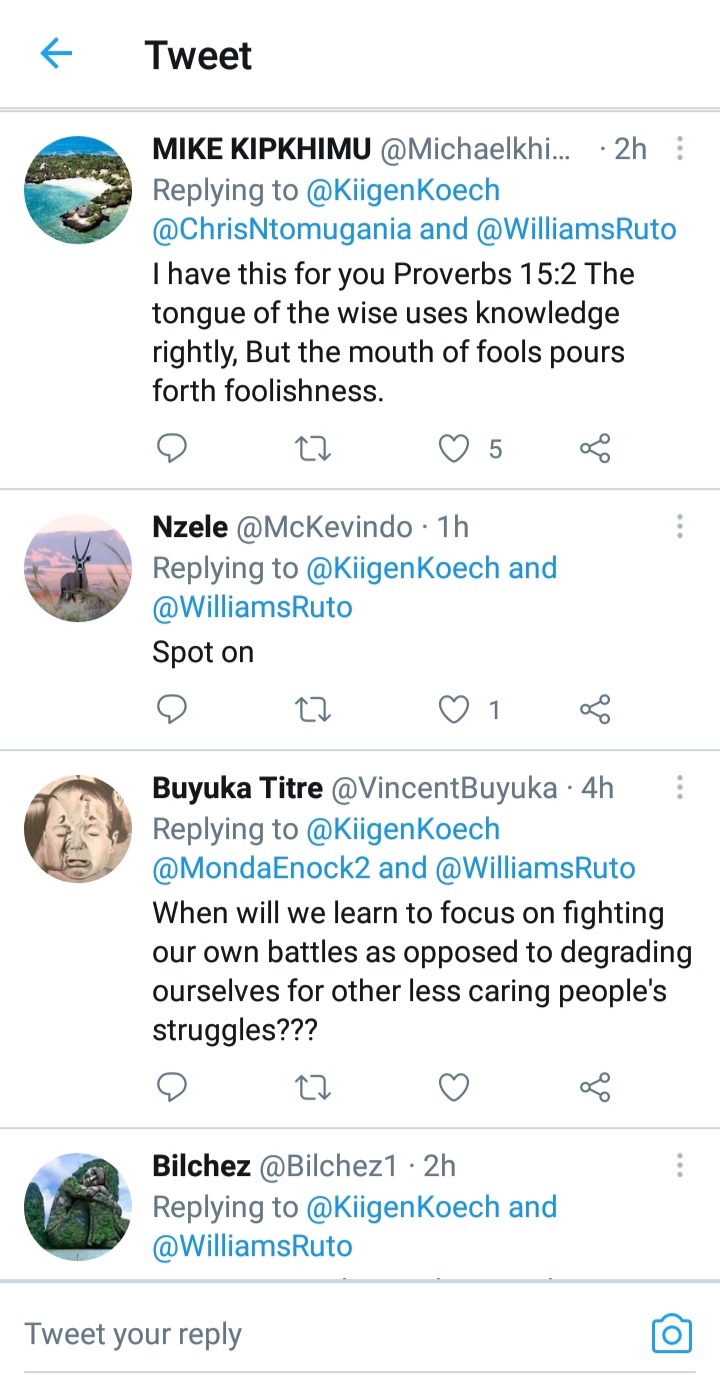 Remember to give your comments and opinions about this article here below and share this article with your friends. Thank you
Content created and supplied by: Jared_zinza (via Opera News )