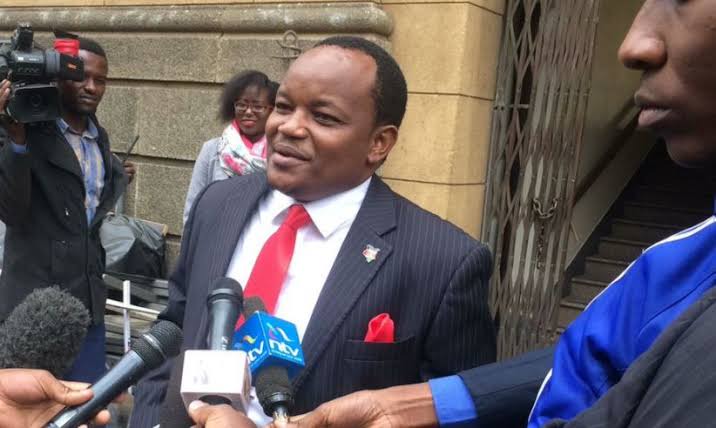 Pictute for illustrative purpose.
Kielweke founder Mp Ngunjiri Wambugu who is also the Member of Parliament for Nyeri Township Constituency, lands himself in trouble following his latest remarks. Indeed Ngunjiri ironically admitted that William Ruto is smart. Through his facebook post "His biggest weakness is thinking that he's smarter than everyone else. You can tell it from the cheeky responses. 😏" his facebook post reads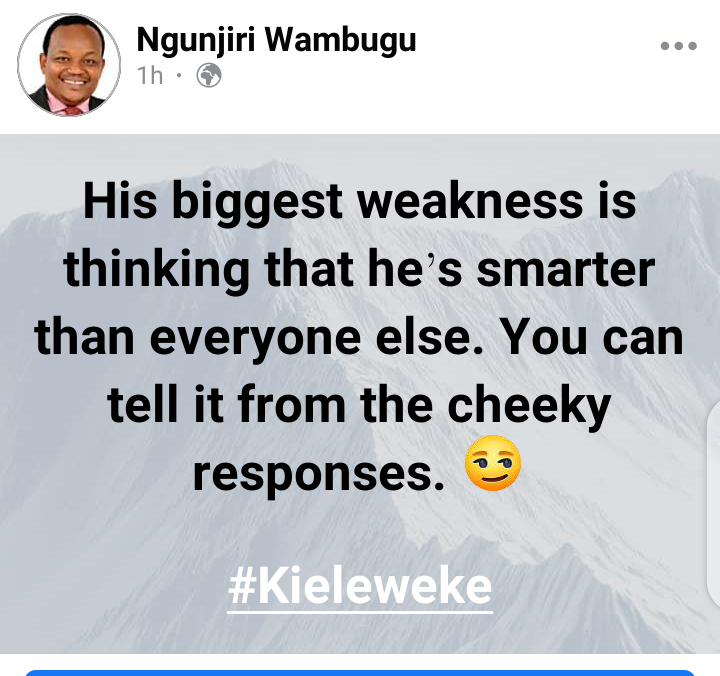 Picture for illustrative purpose.
From the way Kenyans commented the above post, Ngunjiri was targeting the Deputy President over the above remarks. His remarks was arrived at from the way today the Deputy President William Ruto admitted in public that Uhuru Kenyatta is his boss, and he(Ruto) follows his instructions.
This post like I have just informed you, attracted lots of views and opinions as different Kenyans gave different views as highlighted below for your review.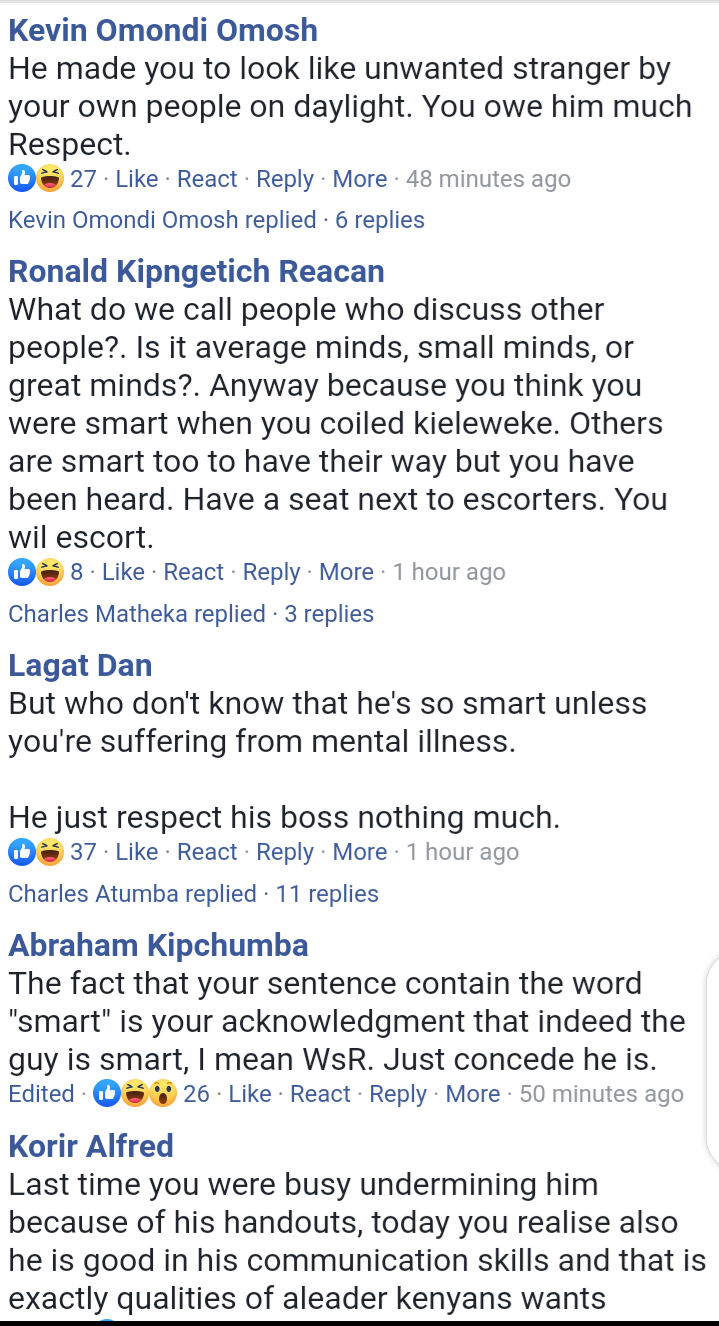 Picture for illustrative purpose.
*He made you to look like unwanted stranger by your own people on daylight. You owe him much Respect.
*What do we call people who discuss other people? Is it average minds, small minds, or great minds? Anyway because you think you were smart when you coiled Kieleweke. Others are smart too, to have their way but you have been heard. Have a seat next to escoters. You will escort.
*But who don't know that he's so smart unless you're suffering from mental illness. He just respect his boss nothing much.
*The fact that your sentence contain the word "smart" is your acknowledgment that indeed the guy is smart. I mean William Ruto. Just concede he is.
*Last time you were busy undermining him because of his handouts. Today you realise also he is good in his communication skills and that is exactly qualities of a leader Kenyans wants.
*Well, going by past examples he is indeed smarter than the rest.
*When i listen to you talking, i get convinced that i still have a big chance of making it in this country. You are clueless and devoid of facts. I too is smarter than you.
Content created and supplied by: EdKam.News (via Opera News )