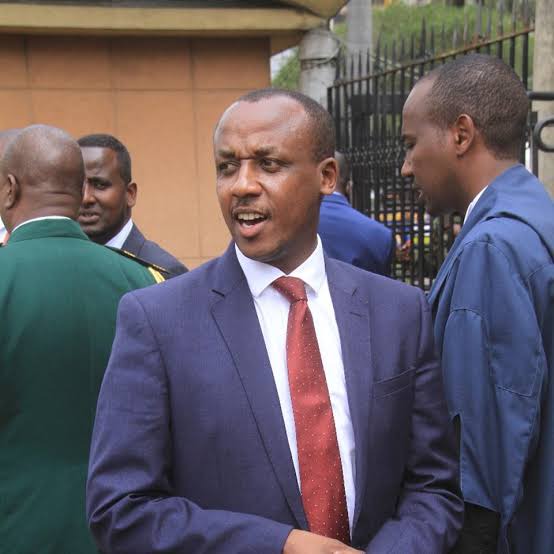 The people of Makueni are very much blessed. They should be thanking God for giving then such a leader like Mutula Kilonzo Junior. His Wiper party leader Kalonzo Musyoka must be very grateful by the fact that Mutula Kilonzo Junior has always stayed faithful in the party after taking over from his late father Mutula Kilonzo.
That is because Kilonzo Junior is one of the most educated and dedicated leaders in the country today. He has been working well not only for his Makueni people but also to the people from all parts of the country. His personality has been adorable and it may be for that reason that advocate Musau Mutunda Moses decided to send him a morning message urging him to act accordingly in order to save his 'brother' Mike Sonko.
The former Nairobi Governor has been going through a tough period of time, which many associate it with his act of insulting President Uhuru Kenyatta. Things are bad for him but there seems to be light at the end of the tunnel after Kalonzo Musyoka requesting President Uhuru Kenyatta to forgive him and today Kilonzo Junior urged to plead Sonko's case.
"@SenMutula Hate against a Kinsman is felt in the flesh & not the bone, a kinsman in trouble has to be saved not to be blamed. Kindly assemble wiper leaders for a shuttle diplomacy mission to State House and plead Sonko's case. He has learnt his lesson!" Tweeted Musau Mutanda Moses.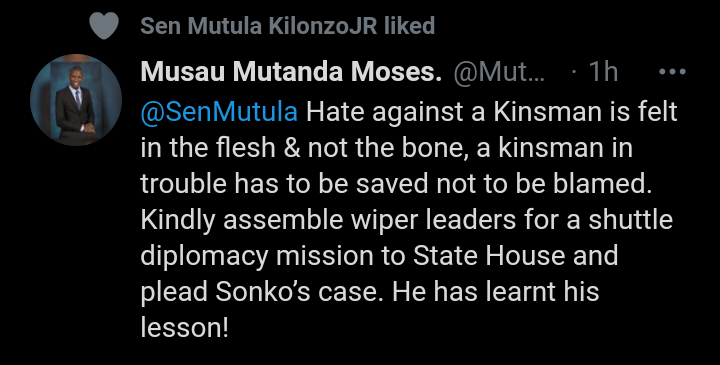 Content created and supplied by: bashirjuma03 (via Opera News )