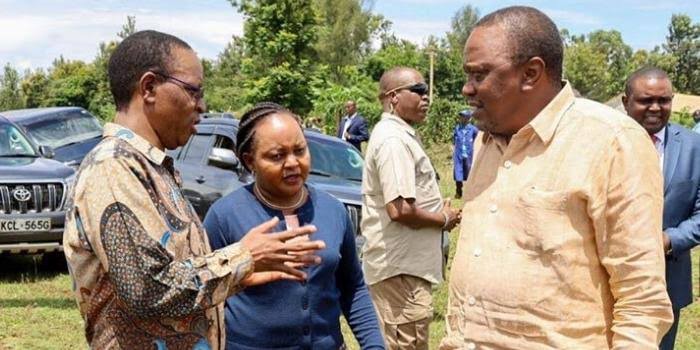 Barely, two months ago president Uhuru Kenyatta received a powerful message from a Mount Kenya legislator. The Kiambi Woman Representative, Gathoni Wamuchomba expressed her disappointment over the running of the government by president Uhuru and his administration. In the month of January the iron lady said that the Presidential Delivery Unit was not performing its role as expected. She said that what appeared to be a good move by the president had now become a scam and yet the country was ailing as it was being ravaged by the third wave of the pandemic.
The Presidential Delivery Unit had made a promise to young men on a tender to supply hospital beds. Wamuchomba accused the all the PDU of being arrogant and not committed to their task even after the president had given a directive of two young men to supply 500 beds. Mr. Mungai Gathogo and Joseph Muhinga were left hopeless on this issue and were stuck in a loan of 3.6 million. The PDU team was handling the matter in a local way and this was almost forcing the two men to auction their property.
She claimed that the officers must be conmen and so should be arrested. The lady attacked the officials in public saying they are sleeping on their job. She claimed that they were also part of the team that were making president Uhuru to be unpopular among Kenyans, especially in Kiambu. She claimed that Uhuru was losing the political Goodwill. However, the PDU Secretary, Mr. Andrew Wakihiu responded saying that the matter stirred many Kenyans but it was because one of the young men had several criminal cases facing him.
The president and his team had even visited the workshop of the two men were making the beds but the promise was not worked on. They were forced to take a loan to complete the work but Mr. Andrew defended the state saying that Gathonga was facing three criminal charges including money fraud. The PDU Secretary claimed that the government could only procure what was ready.
Wakahiu claimed that when the government was ready to pick the beds very few were ready. He added that the lorry that came to pick the items returned empty due to the lack of enough beds. He said that they don't wish the men to be ruined by debts and that is the reason why they had come to make payments. However, PS Karanja Kibicho has today received the first batch of the ICU beds procured from the young innovators. This was done following president's directive.
Content created and supplied by: Samatar123 (via Opera News )