Nyali constituency member of parliament and a close ally of the Deputy President Dr.William Ruto, Hon.Mohammed Ali has sparked reactions online after posting a photo of himself caring a bag barely days after his name hit the news headlines after he was spotted carrying his gun while in the chambers of Parliament.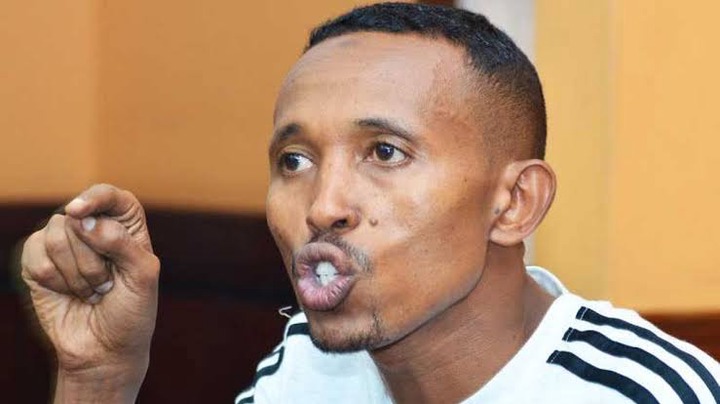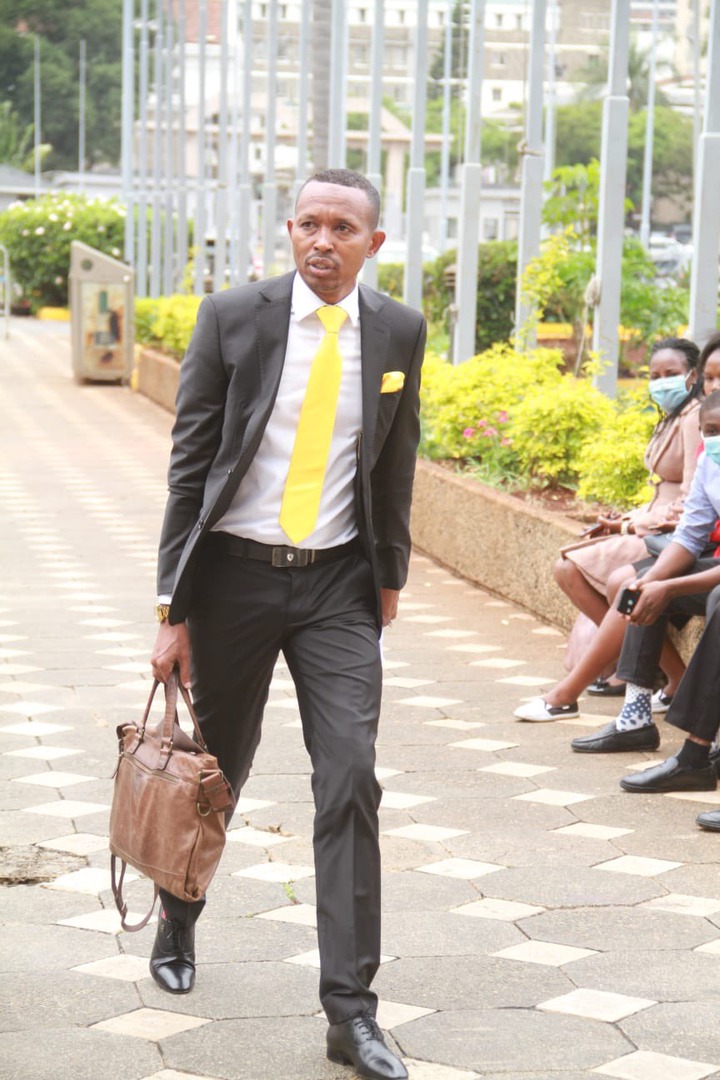 In a post on his Twitter page on Tuesday, Hon. Ali had posted the photo and captioned it "If we rise we rise with honour, if we fall so be it!" A postwhich has illicited mixed reactions from Netizens.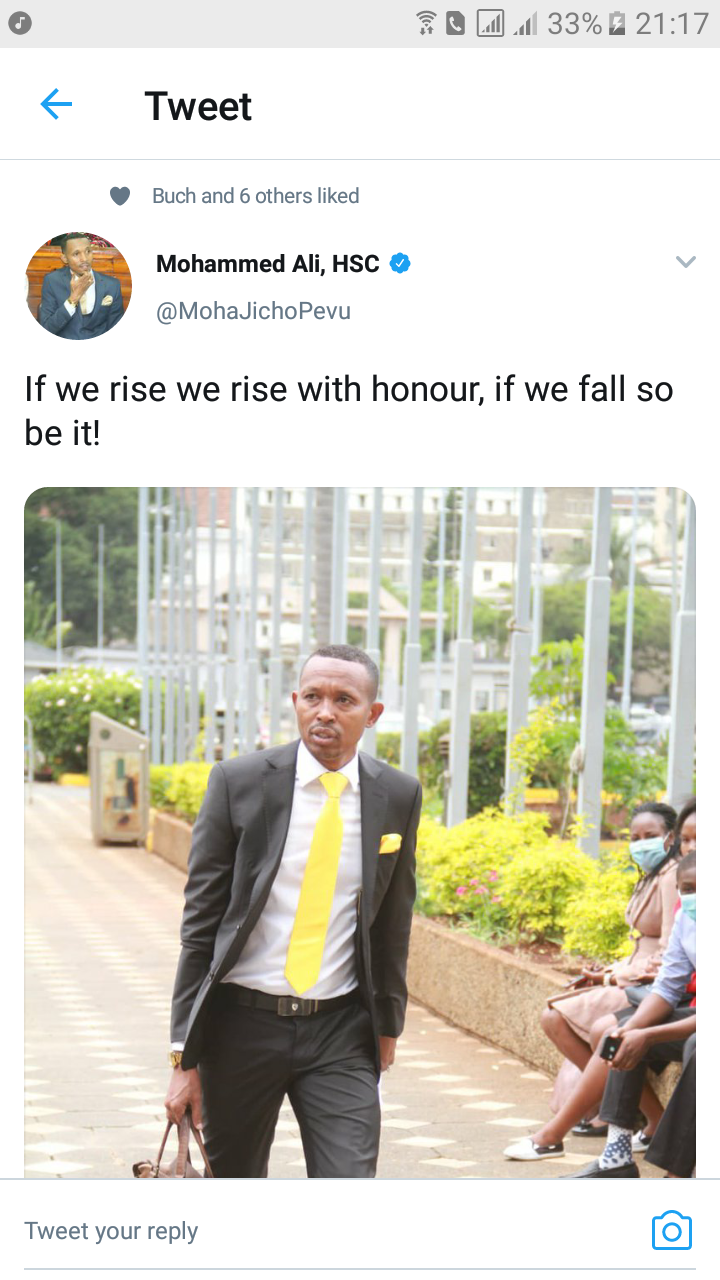 Below are Reactions from Netizens on his post.
"The way Kenya respected you ,never thought u would change to worship ill gotten money with bags anyway enjoy" a comment read.
"Which honour bwana jicho pesa???Do you even have that honor in the first place!??Shame on you." A comment read.
"You better stick to your profession. Its better that way. Politics is a dirty game." A comment read.
"What honour is in lying to people that wheelbarrow is the way forward for them?" A comment read.
"If you see such quotes from TangaTanga just know ni kama vindio ni kama ndrama. All is not well." A comment read.
"You have failed your people by selling wrong peole to them..." a comment read.
"On the latter part of ur statement your a prophet who has foretold the dream of 65% of Kenya." A comment read.
"Hustlers are a very unstable lot! Lie to them now about imaginary jobs but be ready to carry machine guns after 2022 coz they will be coming for you!" A comment read.
"Don't forget to leave the firearm outside of the chamber... surrender it, no one is after you in the house... 😅" a comment read.
"Bure kabisa, I told you the good thing you used to do is play good reggae music." A comment read.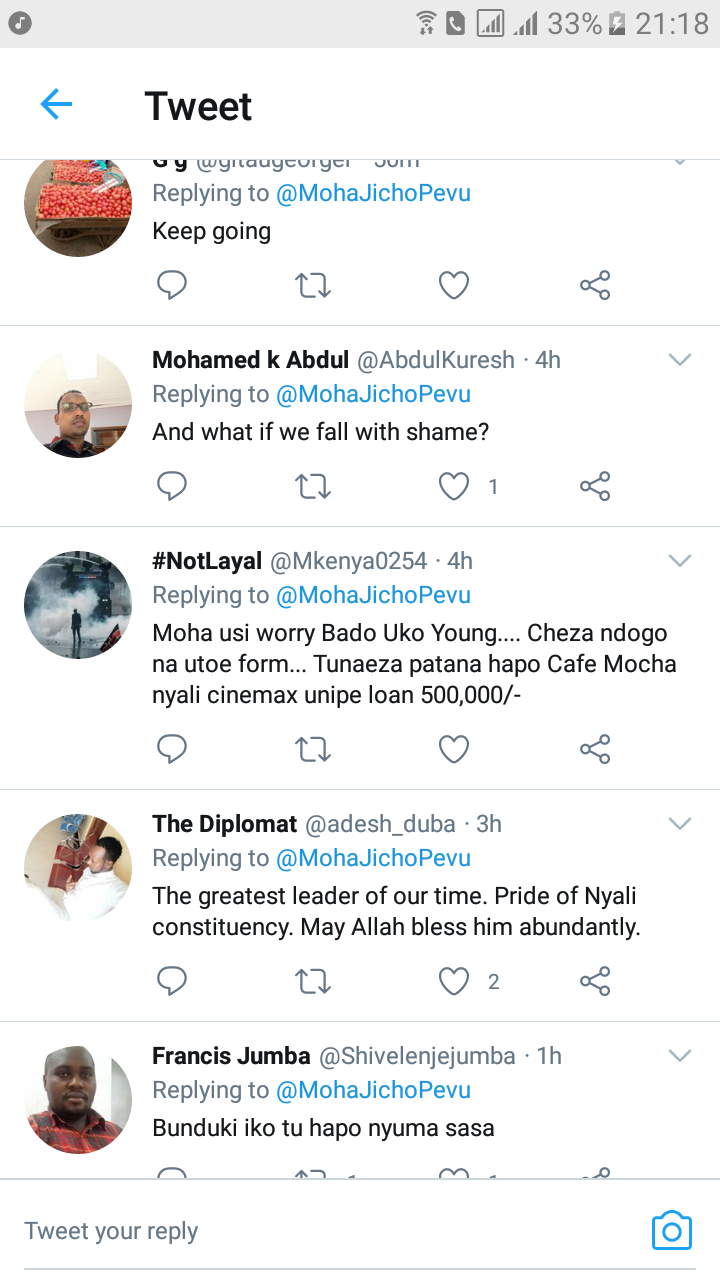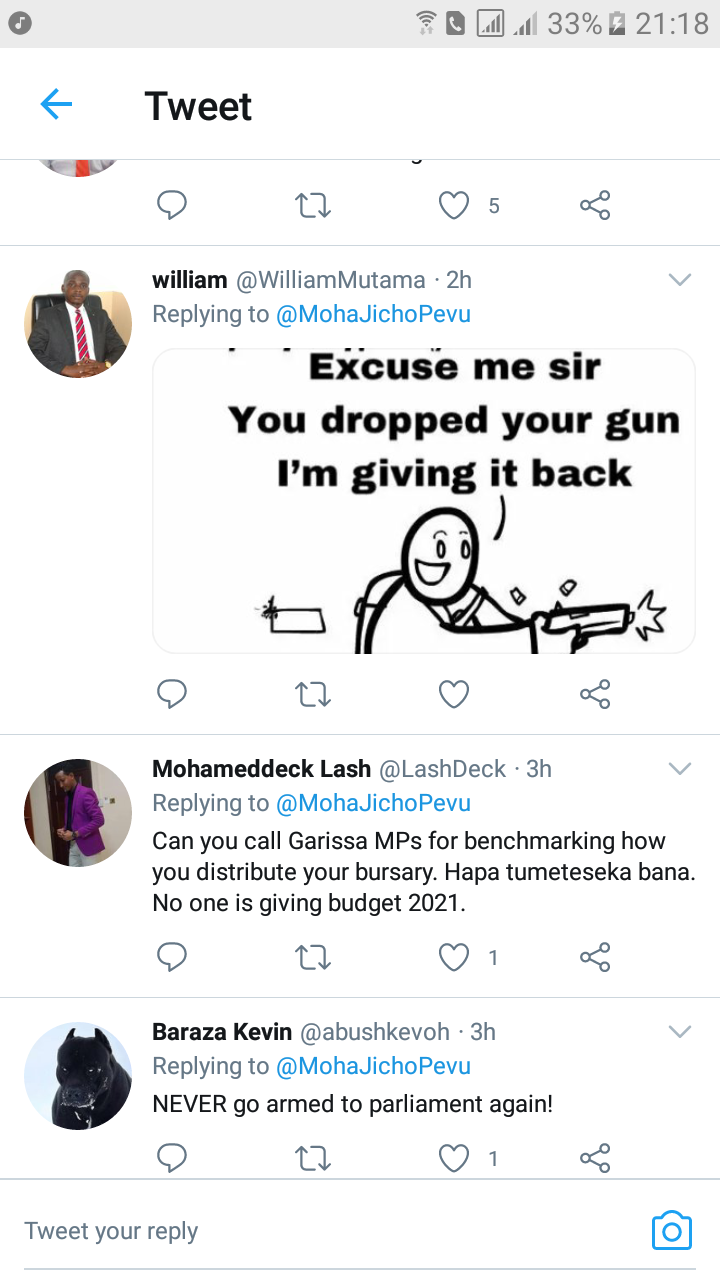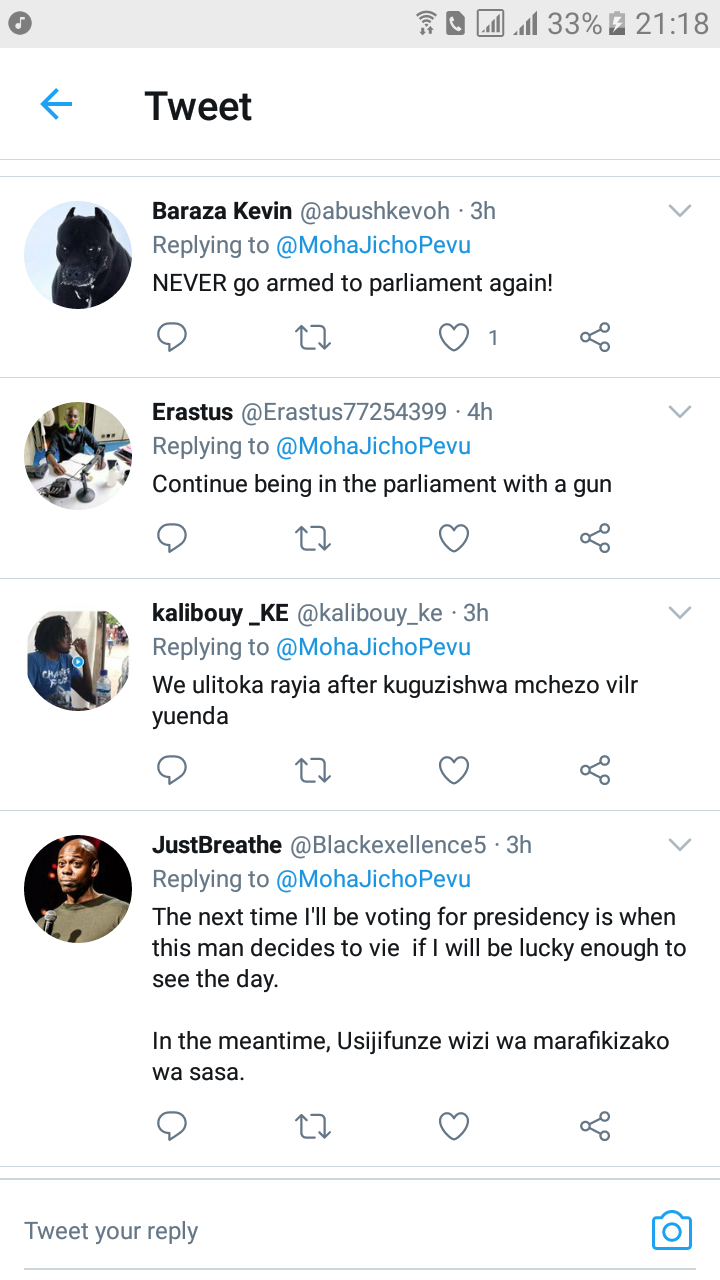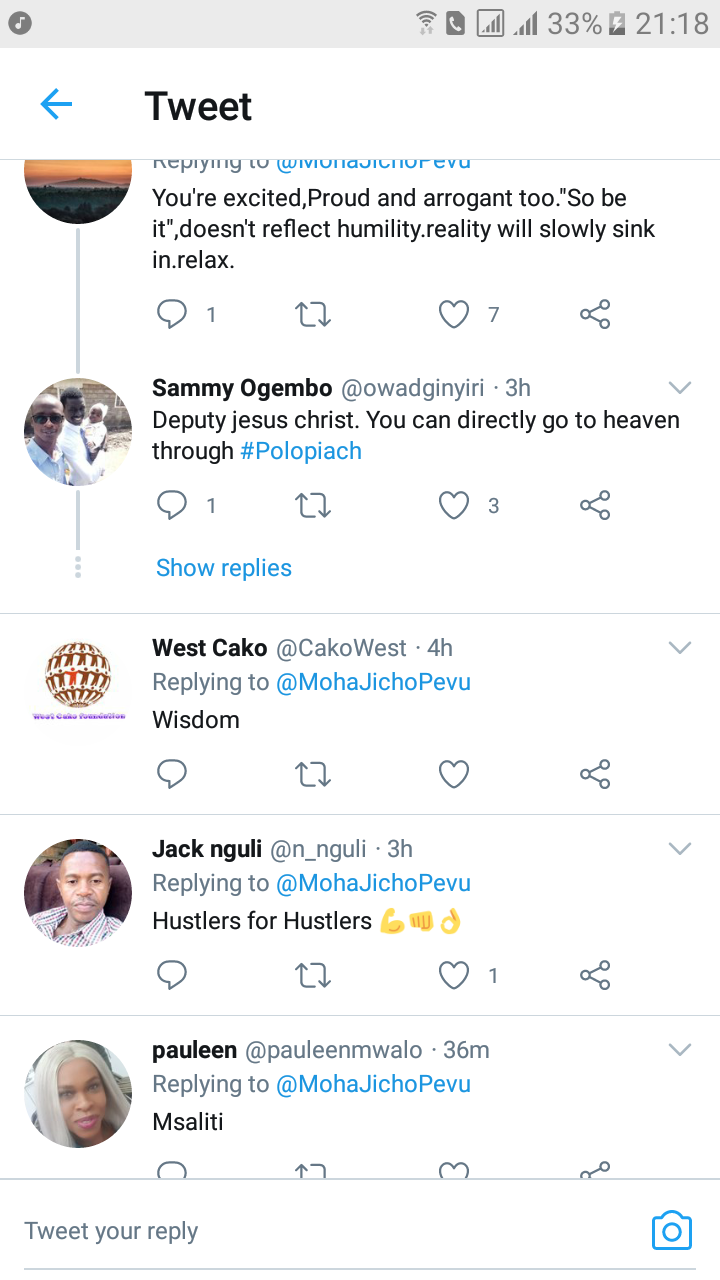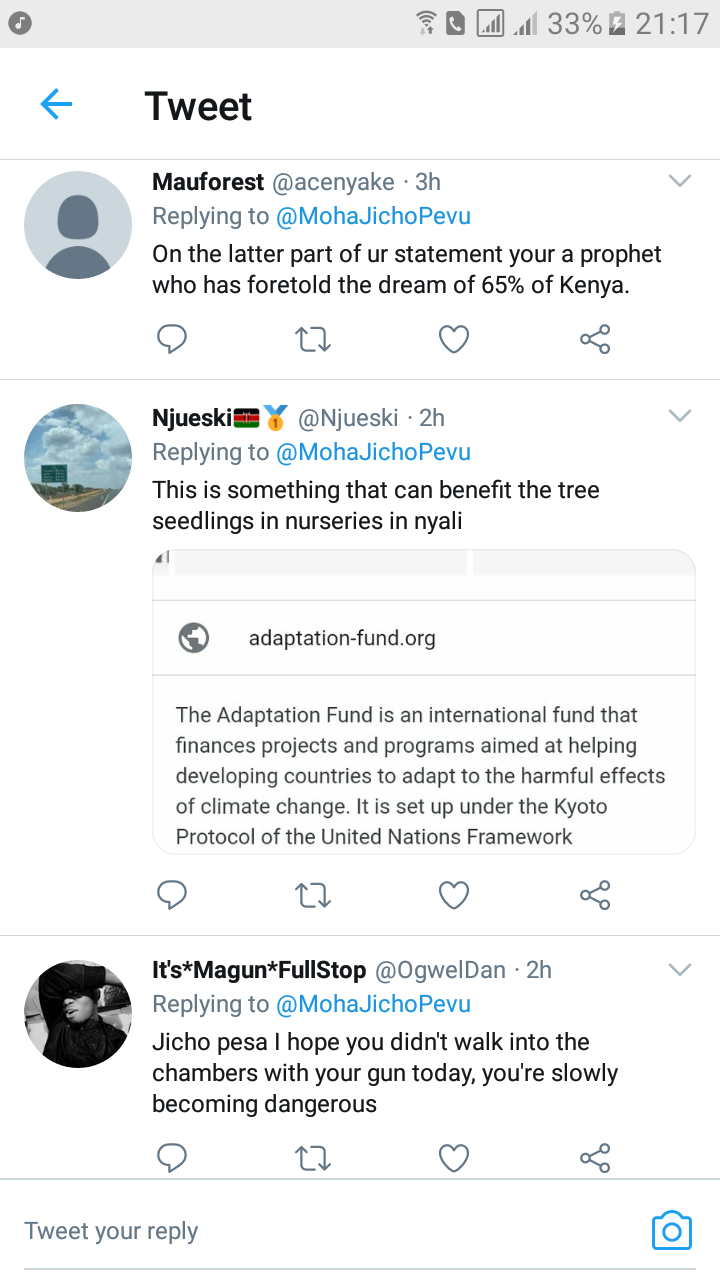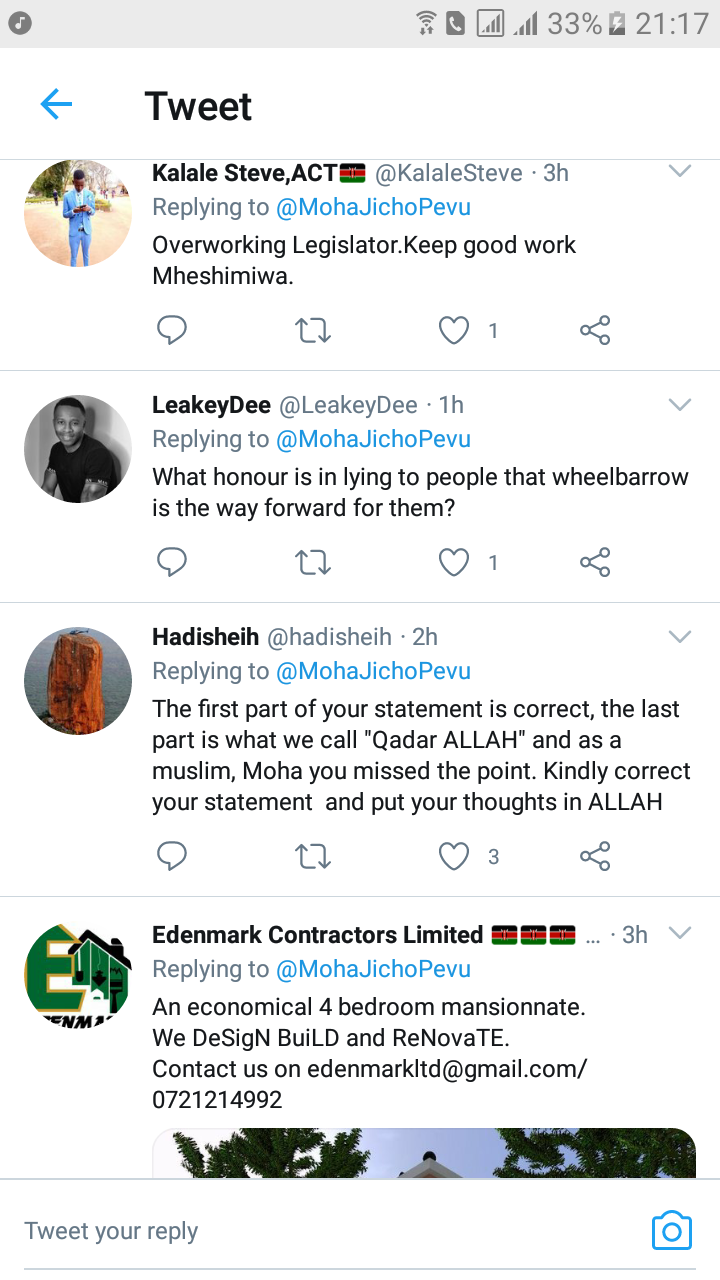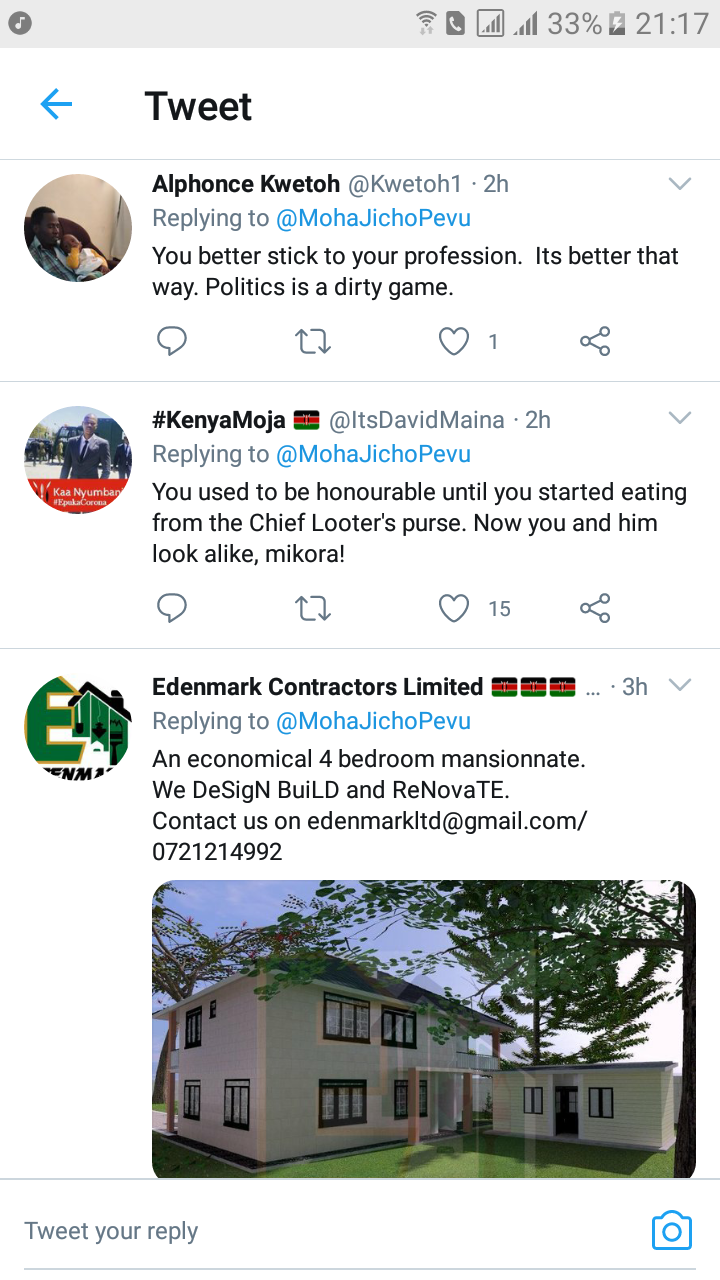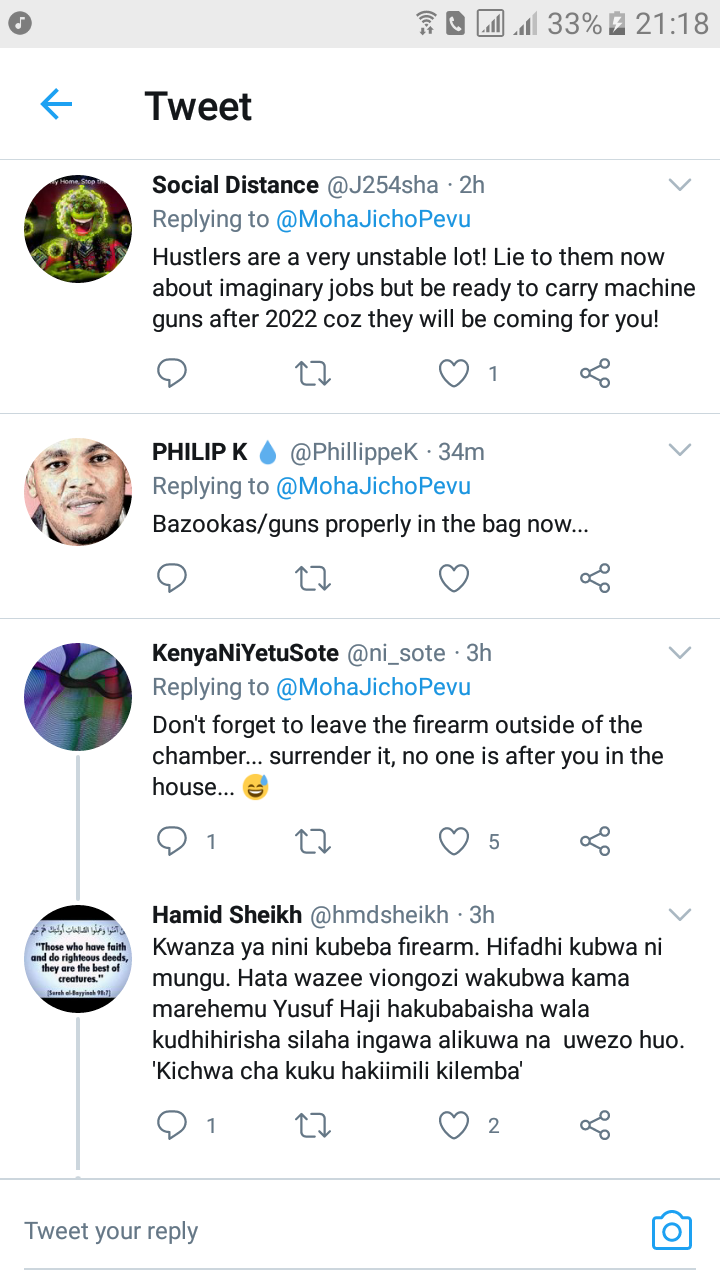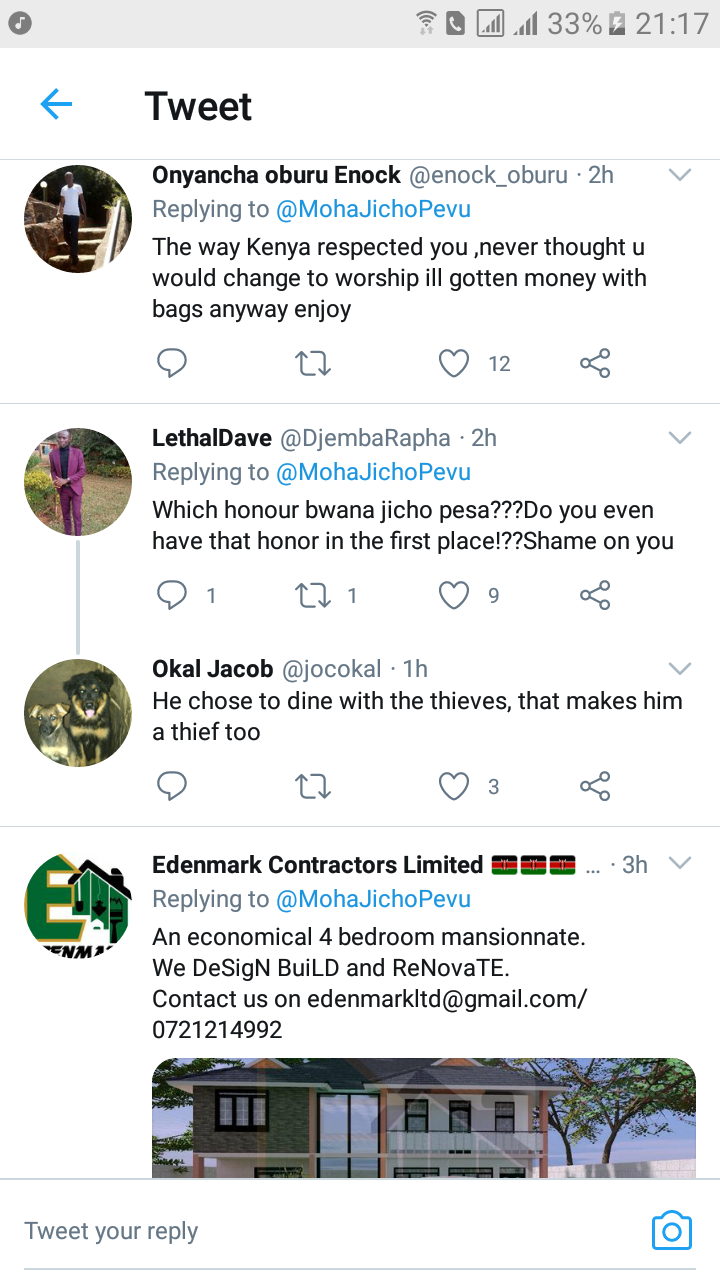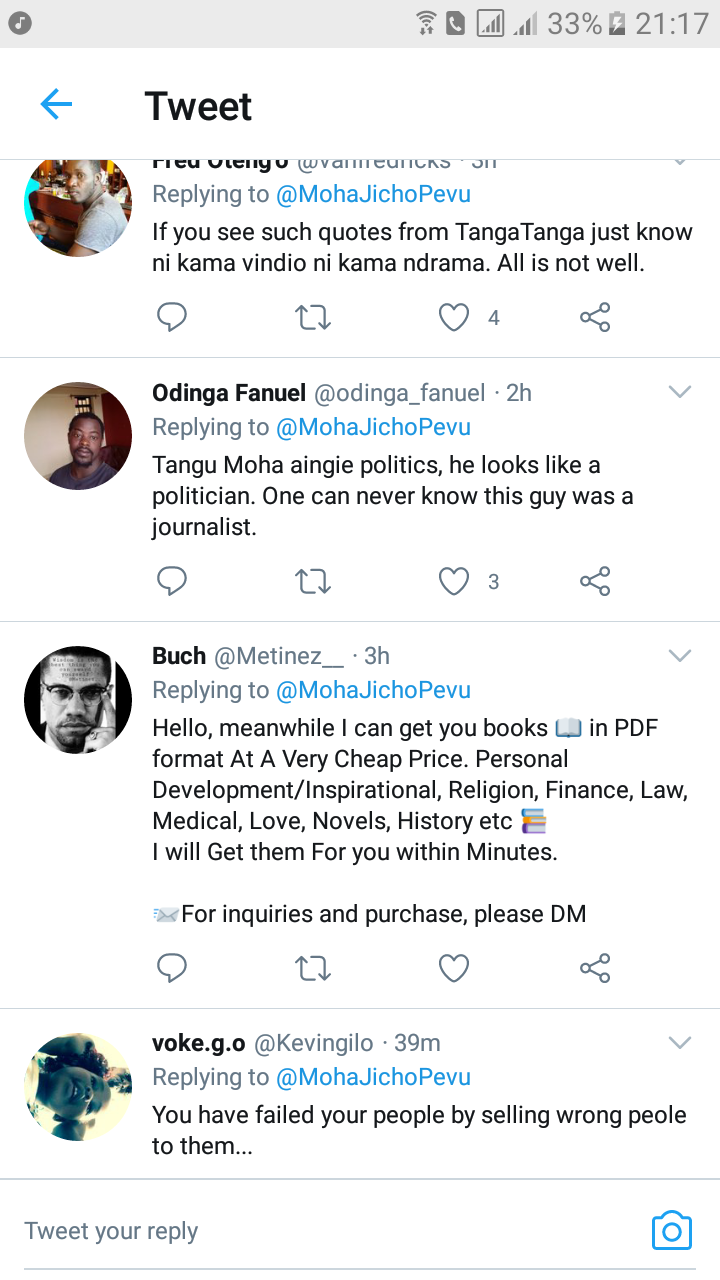 Content created and supplied by: ThePolitician (via Opera News )