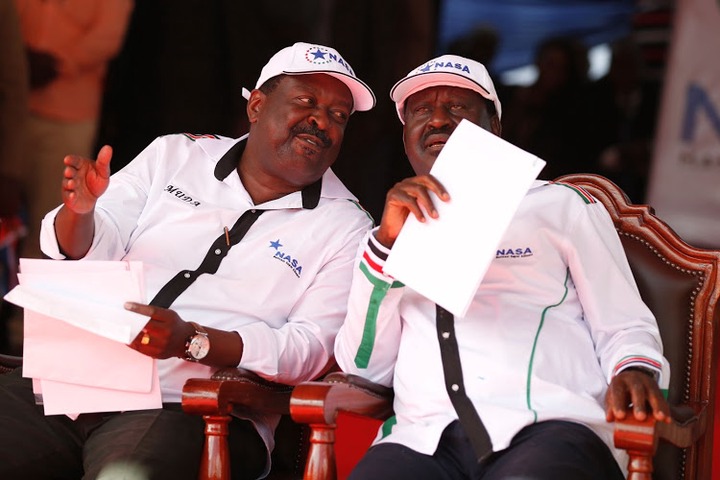 With 2022 fast approaching, Former Prime minister Raila Odinga has not yet declared his presidential ambitions but there has been pressure on him from his Former NASA Allie's to support another candidate.
There are fears that the National Super Alliance might not live to see 2022 if Raila Odinga vies for the seat come 2022.
Musalia Mudavadi who is among those calling for Raila not to in 2022 has revealed how Raila lied to them in 2017.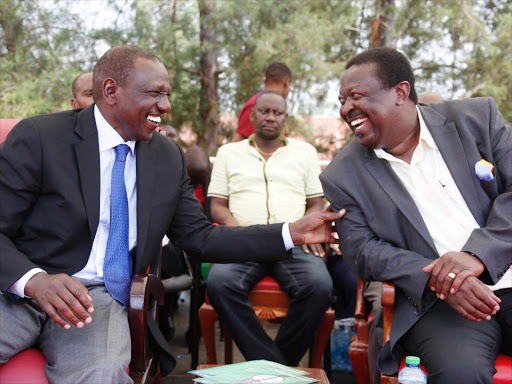 According to a publication by the Standard today, Mudavadi has launched attacks at Raila Odinga for deceiving them in 2017 that he will not vie in 2022.
Mudavadi has revealed that Raila had made it clear before the election that it was his last bullet and that he would support another candidate.
Mudavadi has castigated Raila for going against the promise and vying in 2022 after making the promise.
Mudavadi has also stated that 2022 is his time to ascend to the presidency and that he is more determined than ever to lead this country.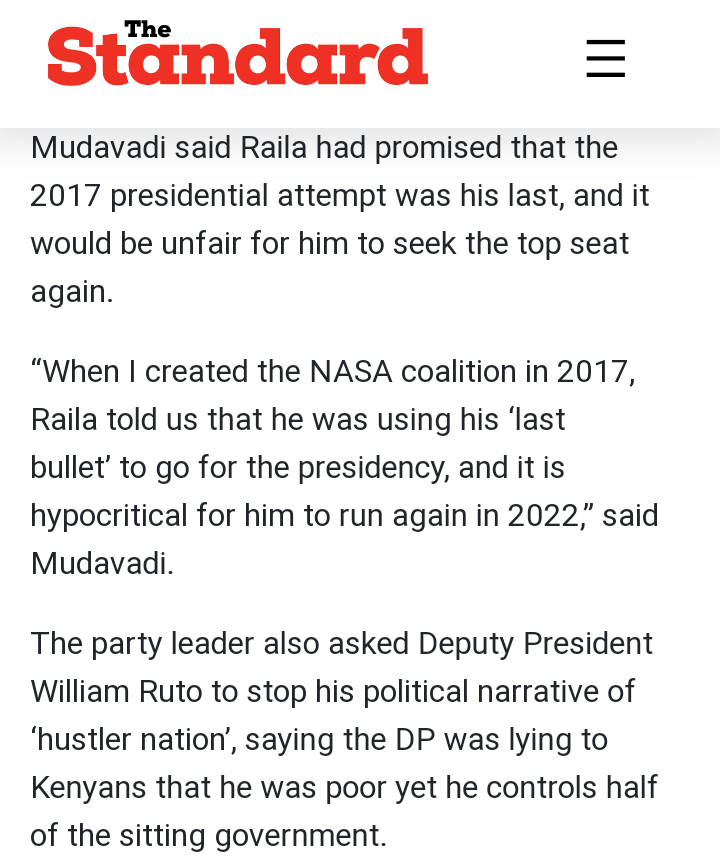 Content created and supplied by: KDMNews (via Opera News )